Remember when Cady Heron gave Kalteen bars to Regina George as a form of retaliation in Mean Girls? To those who are too young to get this cinematic reference, a Kalteen bar is a (make-believe) snack that training athletes are made to eat to put on body mass. And in the high school world of Mean Girls, where the Queen Bee and her wannabes shop at a store named 135 (all the available clothes come only in sizes 1, 3, and 5), a Kalteen bar would be Kryptonite—one that Cady used to dethrone the clueless Regina systematically from her perch atop the social ladder. (Kids who still have zero idea on what I'm talking about, you really have to watch this movie. And to oldies who think that referencing this cinematic piece has been run to the ground, how dare you?!)
Anyway, all this Kalteen bar/weight gain and weight loss introspection has been brought on by summer, the season of thirst trapping. It's not an open-season type, though; unfortunately, with the way society goes, a thirst trap photo requires the thirst trapper to be fit first before they get to trap someone. And as many of us have encountered, exercise and a healthy diet are effective, but they take time. It can take frustratingly long to see their results.
So here's a quick short-term solution, fast enough for a thirst trap: Bee Slim by the Heaven by Deborah Mitchell clinic, a full body treatment that's described as "the manual way to have liposuction." Curious yet?
Bee Slim is a process of lymphatic drainage massage. It also exfoliates the skin, rids the body of toxins, and prevents water retention. But not only will you get slimmer and firmer after a session, it is also said to provide relief from flu, allergies, digestion problem, arthritis, rheumatism and irritable bowel syndrome of IBS.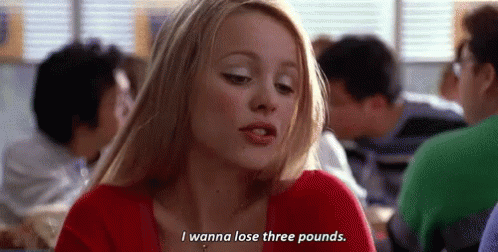 When I got to try Bee Slim recently, the attendants at the Heaven by Deborah Mitchell clinic asked asked if I wanted to take a shower first. Makes sense, because to get to Heaven, you must be clean before anything else. LOL. Anyway, after showering and drying off, the process began.
Bee Slim involves three main products: Bee Polish with raw sugar cane to exfoliate; Detox Oil that contains patchouli, juniper, and cypress to fight infections and to detoxify; and Silver Bee Venom with Abeetoxin™ to tone. You can also opt for a fourth one, the Body Firming moisturizer, to top the treatment off.
The exfoliation and detoxification process starts on the legs then goes up to the tummy then to the arms. It's a combination of massage techniques, from various presses to strokes that focus on the muscles as well as pressure points. I was asked to shift positions as the attendant massaged me, and after a while, I felt slightly tingly in my head—like gentle goosebumps, maybe as toxins began to get out my system? Or maybe it was just my body's sigh of relief.
One of the crucial parts in the treatment is the tummy massage. Clinic franchise owner Kristine Chung had shared to me prior to the treatment that I might feel the little urge to go, a.k.a. do number two, after the session, and that it's a totally normal reaction; the clinic has a private comfort room to accommodate clients who need to use one either during or after treatment.
As the treatment went on, I began to feel a little warmer—nothing uncomfortable, just a little sweaty. In the last part of the massage, while I was on my stomach, Bee Venom was applied and massaged onto my skin. The product is supposed to tone and firm up your back, including back rolls, if you have any. After that, I was slathered all over with the Body Firming moisturizer.
In all honesty, after the treatment, I felt more rested than I was during the long Holy Week break. Bee Slim felt like a total body resurrector, plus with its promise of toned, smoother skin and weight loss. The treatment promises to get off as much as 4 lbs. of weight each treatment, though that is probably just water weight. Chung advised that the treatment is best availed when you are at your biggest so you can see apparent results right after.
Three hours after my treatment, my back still felt warm; I guess the bee venom was still working on my skin. By the way, Bee Venom is also another featured product in Heaven by Deborah Mitchell's Bee Venom Facial, which I had also tried and wrote about here. Two Bee Venom-based treatments already—maybe I am on my to being a literal Queen Bee.
Heaven by Deborah Mitchell is located at the G/F of Shangri-La Mall's East Wing, Ortigas Center, Mandaluyong. It is open from 11 am to 9 pm daily. For more information, call +63 917 7162882 and follow them on Instagram.