The week that was in style: April 9 – 14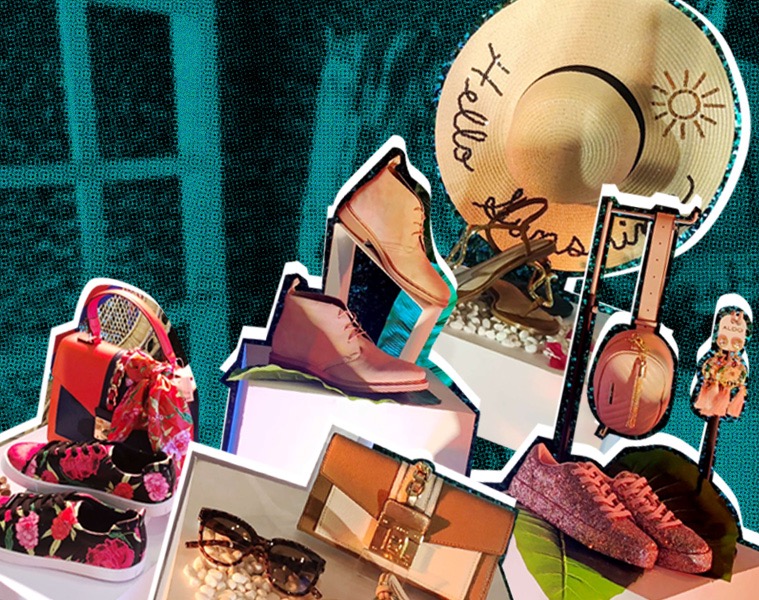 SUPREME x RIMOWA COLLABORATION RELEASED
APRIL 9
Travel junkies' and hypebeasts' wigs flew off when the announcement of a spring collaboration between the iconic luggage brand Rimowa and streetwear giant Supreme was made last week. The two fashion/lifestyle heavyweights working together resulted to the Topas Multiwheel suitcase (available in the carry-on 45L and larger 82L sizes), which comes in red and black, with the Supreme logo emblazoned on both sides. The Supreme X Rimowa collection became available online and in Rimowa stores in Brooklyn, Los Angeles, London, and Paris on April 12 and in Japan on April 14. Click here to see the future availability of this limited edition luggage in the Rimowa store nearest you.
https://www.instagram.com/p/BhWLC9tndb6/?taken-by=supremenewyork
GARAGE X MANILA FASHION FESTIVAL CONCLUDED
APRIL 12
Garage Magazine teamed up with Manila Fashion Festival for the second time to showcase the latest menswear trends for the Summer 2018 season, as interpreted by designers Maco Custodio, Rafael Gonzales, Sassa Jimenez, and Yves Camingue. Stay tuned for more scenes from the Manila Fashion Festival Season 8.
https://www.instagram.com/p/BhgXgycn-9s/?taken-by=yvescmng
https://www.instagram.com/p/BhfkgnmHJVD/?taken-by=sassajimenez
https://www.instagram.com/p/BhjQmtsHYlx/?taken-by=rafaellouisgonzalez
https://www.instagram.com/p/BhftbowngKx/?taken-by=macocustodio
ALDO INTRODUCED ITS NEW COLLECTION WITH A SUMMER POP-UP STORE
APRIL 13
Aldo celebrated the launch of their summer Voyage collection by putting up a pop-up shop in Greenbelt last Friday, where shoppers found great sale deals. The new collection is about humid and far-off summer destinations, from Santorini and India all the way to California for Coachella.
Aldo's Voyage collection is available in all Aldo branches now.
H&M ANNOUNCED UPCOMING COLLABORATION WITH MOSCHINO
APRIL 15
Mark your calendars, for H&M just announced their next designer collaboration. After Karl Lagerfeld, Stella McCartney, and Alexander Wang, to name a few, the retail giant is working next with Moschino designer Jeremy Scott. Scott himself officially announced the news during his annual Coachella party, revealing further that the collection will drop on November 8, with hashtag #HMOSCHINO. Who's excited?
https://www.instagram.com/p/BhlcUVogp-s/?taken-by=hm