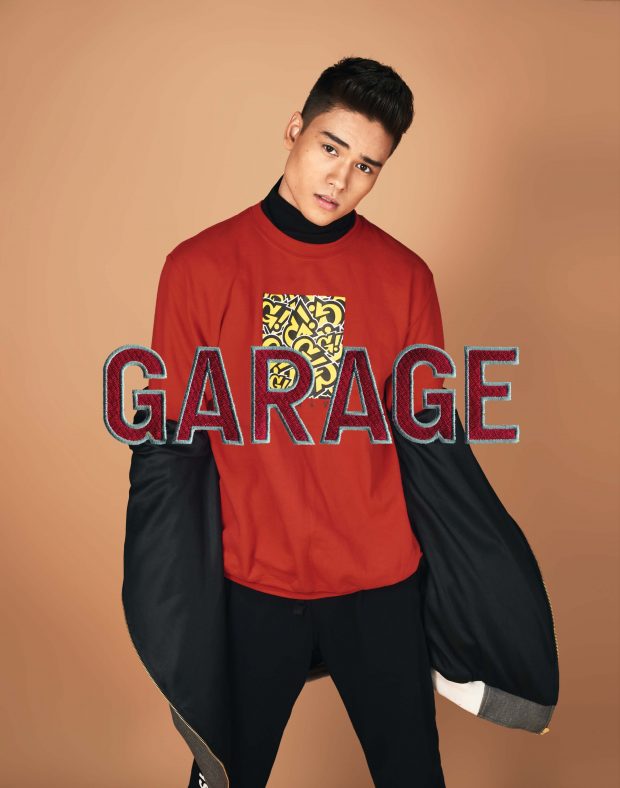 Headlining our Young Talents Issue, Marco Gumabao exudes leading man qualities for both television and movies with his chiseled features and larger than life passion for entertainment. Although born to celebrity parents, Gumabao proves he's more than a pretty face. Here, the young actor shares his industry idol, dream characters, and future projects.

Which actor do you look up to?
"John Lloyd Cruz for his versatility. He can do comedy, he can do drama, he can do something really serious, but he can also make viewers kilig. Like him, I don't want to be confined to just one genre. As an actor, I want to be the whole package, just like he is."
Do his movie choices reflect your dream roles?
"Well, I'd actually love to do action roles to show off my athleticism — something like the movie Taken. My dad did a lot of action films during his time. I also look up to Tom Cruise and Brad Pitt. My mom would always tell me when I was growing up, "Marco, pinaglihi kita kay Tom Cruise." She'd always watch his movies when she was still pregnant with me. Now that I've grown up, Tom Cruise is still a big movie star, so I take that as a really good sign."
So will we get to see you in an action role soon?
"We are now meeting for an action movie with Xian Lim. I'm really excited about it."
Out of all the characters you played, which one stuck to you the most?
"In the show Ipaglaban Mo, I played a guy who was just crazy over a girl, but she didn't like him back so he killed her. I wouldn't do something like that in real life, but that's the kind of role that I also love to do: challenging, out of this world, someone who'd do things I can't even imagine myself doing. I enjoy playing those characters the most.
"But the one that really stuck to me was the guy I played in Magpahanggang Wakas. I was an illegitimate son, and my dad wouldn't really acknowledge me as his child; he'd just give me money so I'd shut up about my parentage. I had to keep inside all the pain that his family caused me so that the people around me would remain all right. That role stuck to me because I'm the same kind of person: I can take anything that happens to me as long as those whom I love are okay. I can take anything, except seeing others in pain."
Where do you think you learned that?
"It came with growing up, with the experiences I've had with my family. I realized how much I could take and bear, and I also found out that there are people who have weaker hearts. I was also never alone. Even with all the challenges we've faced, my family has always been complete. Some people find their strength living alone, but I have four sisters and I grew up with a basketball team. I'm always with someone, so I got to experience taking on another person's pain. I can't stand seeing someone have a hard time, because I have a chill personality and I want everyone around me to be just chill too.
"I know I have a strong heart. If someone says something to insult me, I'll take it as constructive criticism. That's just the way I look at things: I try to find a different perspective. If I look at someone's criticism in a bad way, it might destroy me, but if I take it as something that I can build on, then I'd benefit from it."
Garage Magazine January 2017 issue is available in all leading bookstores and newsstands nationwide! Grab a copy today!