How I Got My Body: Markki Stroem is stronger, harder, better than ever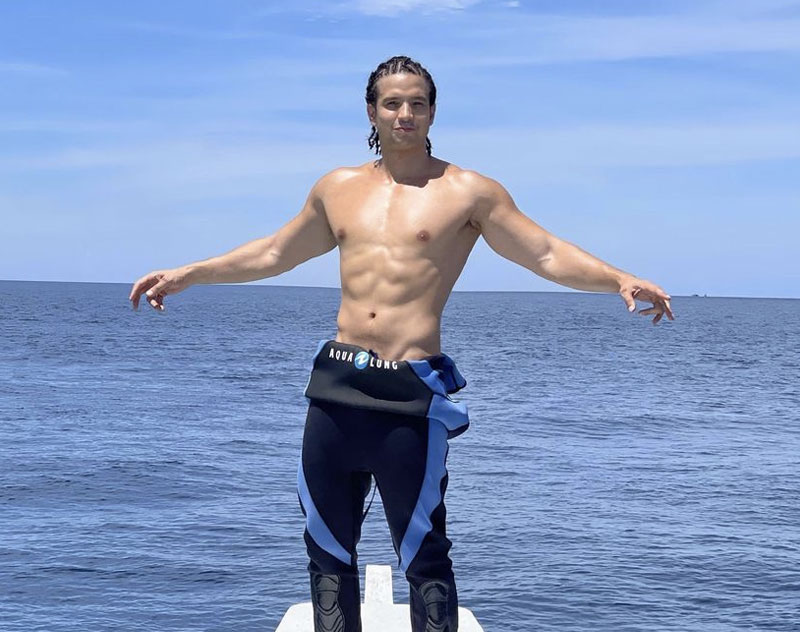 The actor shares a detailed look into his fitness and wellness routines
True to form, Markki Stroem is fast becoming a multi-hyphenate driven by pure grit. His road to success has always been centered on the many facets of his life passions, including acting, hosting, fashion, and fitness. From wrapping up the taping for his new BL series "Love At the End of the World" and designing his first-ever underwear line MXXI, to concluding a TEDx talk on mental health and opening a wellness clinic to help boost immunity and energy, Markki sure knows how to be productive even during a pandemic. Above it all, the actor has not only kept his mind and body in top shape, but even achieved his best self yet.
"I also do Reiki sessions to heal my energy with Reiki and life coach guru Revreg Tan. I feel like my outlook in life has changed and I have become more positive overall," tells Markki. "My grandmother always says 'Health is wealth!' Stay fit everyone!"
In this exclusive, we chatted with Markki on everything fitness and wellness, including workout routines, mental health check, and beyond.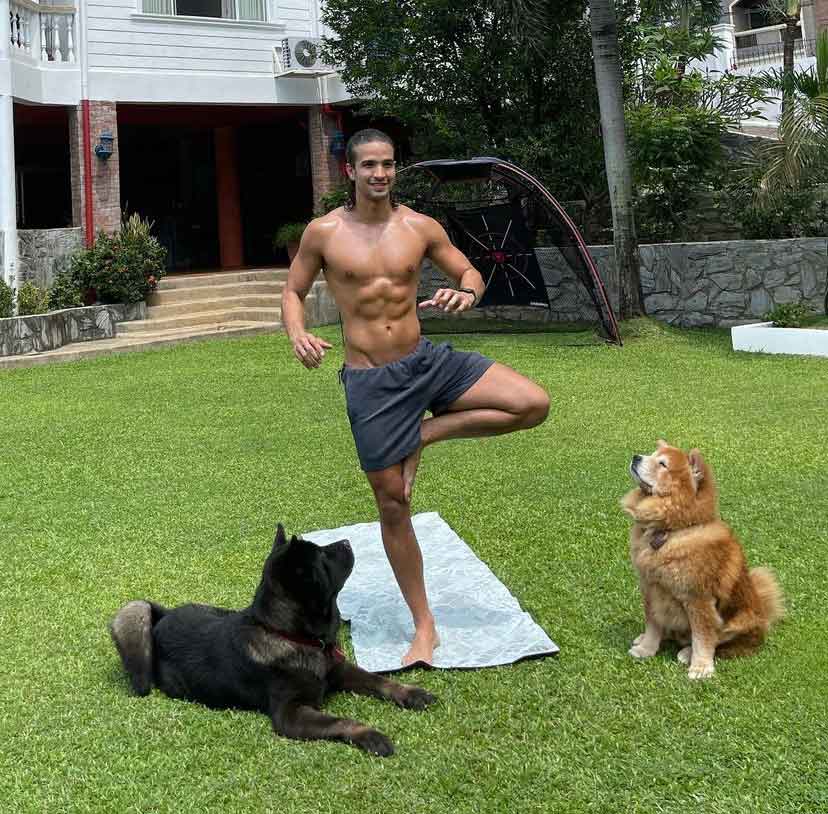 How do you stay and keep fit?
I work out six to seven times a week, and give myself a cheat meal daily. The trick is not to deprive yourself. Eat sensibly throughout the day, avoid carbs, then at night, treat yourself to something sweet or salty.
Sometimes, I workout twice a day. I do weights in the morning, then in the afternoon I will run, swim or do metabolic conditioning work.
What are your favorite workouts?
My usual workout routine with Coach Raymond Santos (@CoachRayT8Fit) are two-hour sessions, five days a week. It includes two days leg workouts, two days push, and two days pull.
Mondays: Heavy weighted squats, legs and back
Tuesdays: Chest, triceps, and biceps
Wednesdays: Deadlifts and shoulders
Thursdays: Back and biceps
Fridays: Chest and triceps
For cardio, I do either a 10-kilometer run or a Fartlek session. Fartlek consists of sprinting or running fast for a minute and a half, then walking or running slow for a minute. I usually do this for 30 minutes to an hour in the hills of Antipolo. I also swim in our 25-meter pool at home. I usually do one to two kilometers to get my cardio in.
My professional rugby player brother @KaiStroem created a workout wherein we swim or run a certain distance, after which we have to do workouts in between, like squats, wall balls, or burpees. It goes something like this:
1 km swim
10 Wall balls
10 Burpees
10 Weighted squats
800 meter swim
12 Wall balls
12 Burpees
12 Weighted squats
600 meter swim
14 Wall balls
14 Burpees
14 Weighted squats
And so on until…
100 meter swim
20 Wall balls
20 Burpees
20 Weighted squats
For ab work, I follow Cassey Ho Youtube and do her intense 30-minute pilates style workouts. These are so hard, I sometimes have to split the workout in two, meaning I do the first 15-minutes on Monday and the second 15-minutes on Tuesday. She has different kinds of workouts with different levels of difficulty. Check her out.
Health, wellness, and fitness are integral parts of your life. How do you keep a well-balanced lifestyle in the middle of a pandemic?
I actually recently conducted a TEDx talk focusing on mental health, and why I started focusing on health and wellness during the pandemic. I had a scare right at the start in 2020, I was overworked and overweight and felt terrible about myself. This led me to develop symptoms of COVID-19 early on. I decided to take control of my narrative, and found a fitness coach, online coach @Coachrayt8fit, a UP Sports science graduate who helped me lose almost 15 kilos with his workouts and meal plans.
I also opened a wellness clinic called @HehealsWellness, a holistic clinic with drips to help boost immunity and enhance energy for workouts. Ever since I started taking our wellness drips, I have not gotten sick.
As a mental health advocate, what message would you like to communicate to people, especially the ones who are suffering in solitude?
It is important to understand that #ItsOkayNotToBeOkay.
There is a stigma by so many people in the Philippines, that one must carry themselves a certain way so they do not bring shame to their families and everyone around them. Hiding behind a facade of "social perfection" takes a serious toll on one's mental health.
The more people hide and keep their problems to themselves, the higher the chance that people self-destruct. Do yourselves a favor and find a friend, family member, or therapist to talk with about your problems. The more you say it out loud, the more you destroy the shackles of mental health.
Also, be yourself, everyone else is taken.