EXCLUSIVE: Getting to know rising star Kaloy Tingcungco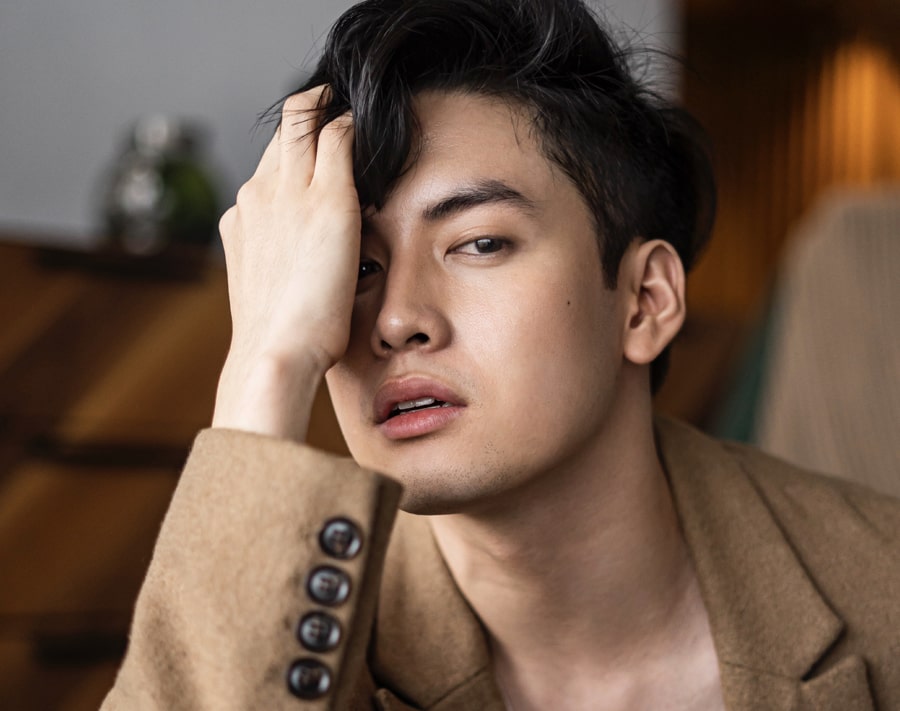 The actor talks fashion sensibilities and life before entering showbiz 
Before entering the world of entertainment, our next Manifesto guy worked as a part of the service industry. Kaloy Tingcungco was a flight attendant before his debut on the small screen. The 25-year-old confessed that being in the service industry will always be his first love, and one way to look at where he is right now can be considered being of service to viewers too, making audiences feel a certain emotion, entertaining them, and inspiring viewers. 
You may recognize Kaloy in the web series "Boys Lockdown" as well as in "Meet Me Outside." The latter title was a series in which Kaloy was a lead playing the part of a guy exploring the possibilities of falling in love online. "What I like most about acting is that you get a chance to live someone else's life for a time. Feel whatever they're feeling and get to experience things you've never had before in real life. Fascinates me. It's also a plus that I get to inspire and make people happy with what I do," Kaloy shares.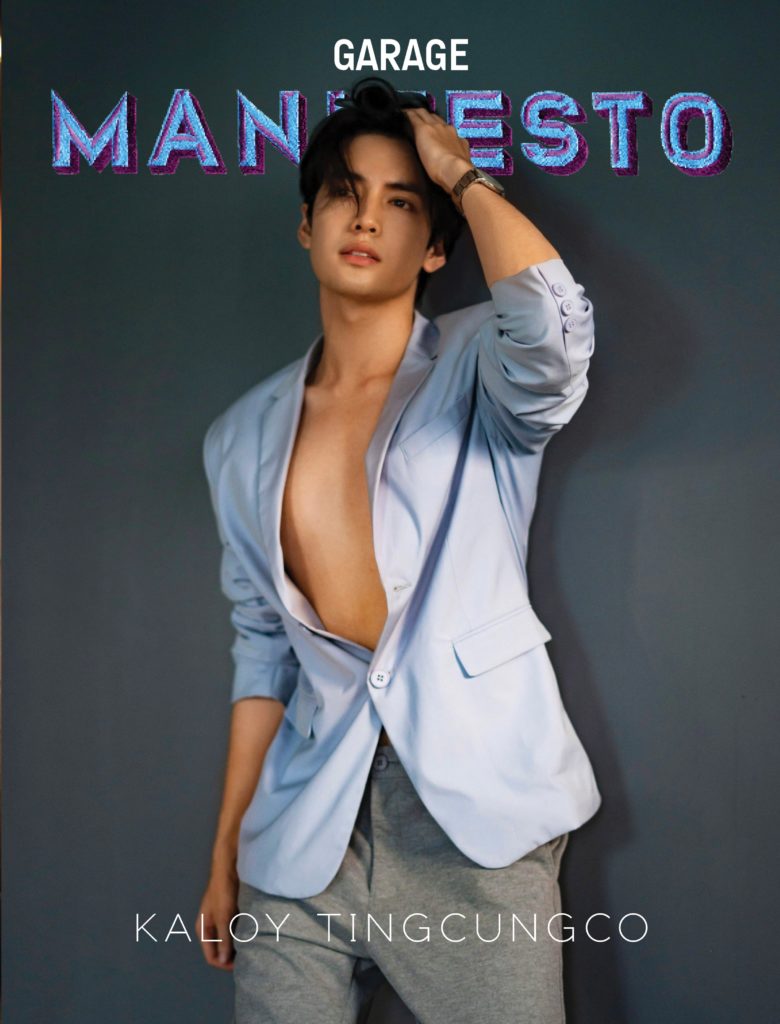 Although Kaloy did not plan to become an actor in the beginning, life has a way of guiding one to his rightful path, and for the actor, it's to inspire and share his talent in showbiz. On this exclusive, Garage caught up with the actor about his life off-screen, style, and grooming essentials. Get to know more about Kaloy by reading through our chat below:
How were you discovered as an actor?
I started my career as a model for a local talent agency late 2019. When the pandemic happened I was scouted by a production [agency] and hired me to be part of the cast of an online series. This, I think, was a game changer. Right after the series aired several projects came for me and people started to notice my talent and that's how I got in with this TV network.
Which actor do you look up to the most?
I've always looked up to Robert Downey Jr., famously known as Tony Stark. He was successful embodying this multi-billionaire hero of the Marvel Cinematic Universe which clearly makes him an outstanding actor. But above all that, he's still RDJ who we all know is loved by many. He went through ups and a lot of downs during his early life yet he still managed to rise up and be one among the most influential people in the world. I mean, who wouldn't want that?
Off-screen, what interests you?
Apart from the very obvious one which is singing and karaoke, what also interests me is graphic designing. I started to learn about it when I was in college. I had a course which is all about fundamentals of Photoshop and from there it grew my interest by searching and learning techniques and the basics on my own.
I would spend a lot of time on YouTube and Google learning about Adobe and it didn't stop there. I was able to practice it even more when I got into a student organization in our school and I was elected as the head of marketing. From there it has become part of my system.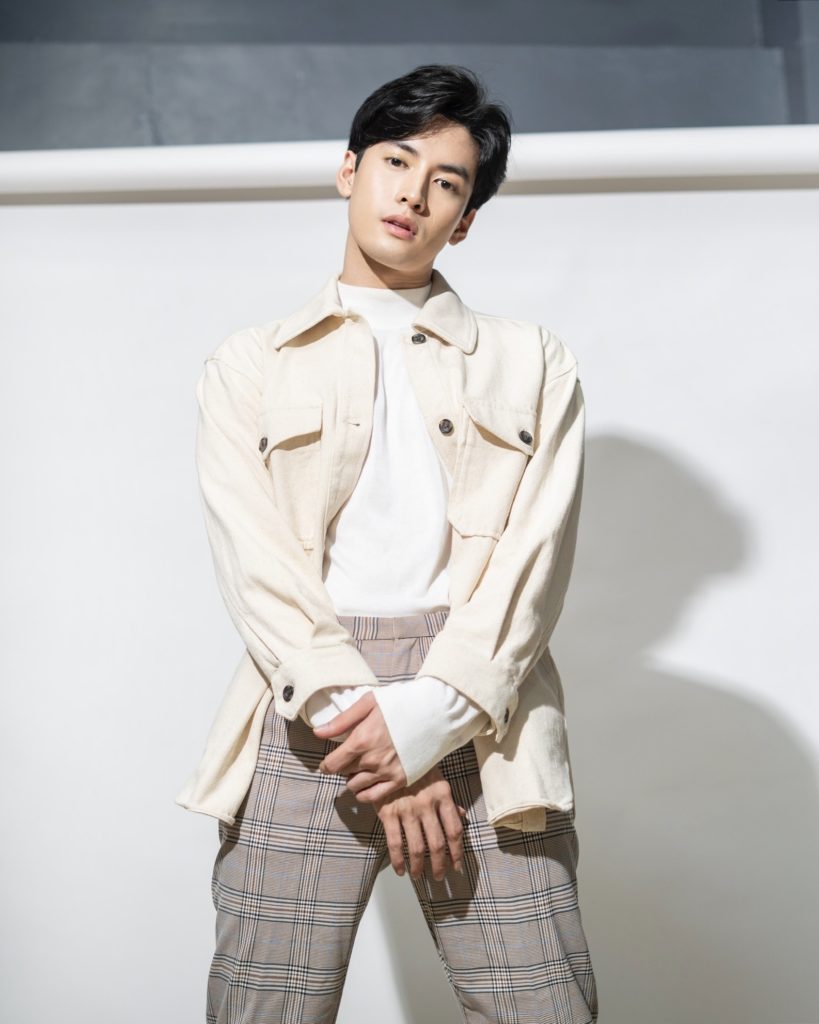 How would you describe your personal style?
I would say casual, comfy, preppy, and oftentimes street style. I usually go for fashionable clothes but not compromising comfort. That being said, my closet consists mostly of jackets, plain oversized shirts, baggy jeans, slacks, and blazers. Something that would make me look like I'm still in my early 20s.
Enumerate your fashion essentials
1. A nice blazer/jacket for overlaying
2. Plain shirts so it's easy to mix and match
3. Always jeans and slacks
4. High cut boots help boost my confidence
5. You can't go wrong with white sneakers
What are your grooming essentials? Share your grooming routine
I honestly don't have a routine but my essentials are great foaming wash (day/night), a nice light perfume, and an unscented deodorant just because my underarm is sensitive to those scented ones. I recently learned the importance of sunscreen, so might as well add that.
Any grooming secrets you can share?
Always hydrate your skin and lips. Don't be ashamed of carrying lip balm with you. It goes a long way, and people notice.
What important lessons have you learned during the pandemic/lockdown?
That every decision you make can affect many, may it be small or large scale. There are different repercussions to every action we take and that's just human nature. It's all about taking the much more agreeable risk.
Photographer: Alain Lababit
Styling: Miss Keith