Would you wear this air purifier from Dyson?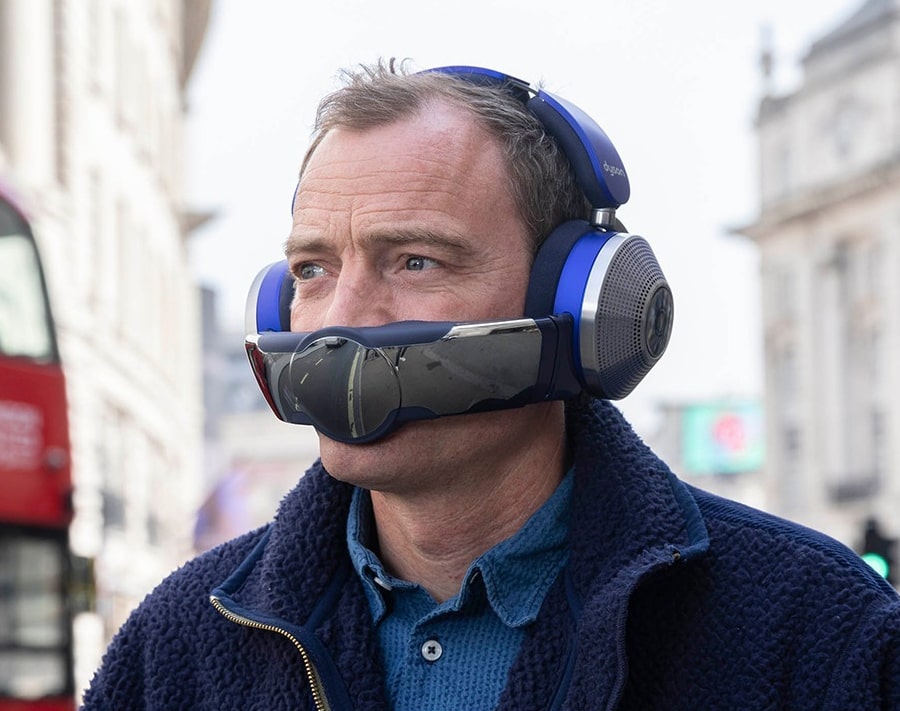 The invention also doubles as headphones
Dyson's vacuums and bladeless fans are highly coveted to be integral parts of a modern home. And thanks to TikTok, the Dyson Air Wrap is a major hit to beauty gurus as well. Now, Dyson Zone introduces an addition to their line of air purifiers but in a wearable form, the Dyson Air Purifying Headphones.  
"Air pollution is a global problem – it affects us everywhere we go. In our homes, at school, at work and as we travel, whether on foot, on a bike or by public or private transport," shares Jake Dyson, chief engineer of the brand. "The Dyson Zone air-purifying headphones purify the air you breathe on the move. And unlike face masks, it delivers a plume of fresh air without touching your face, using high-performance filters and two miniaturized air pumps. After six years of development, we're excited to deliver pure air and pure audio, anywhere."
With 30 years of expertise in air filtration devices, this high-end audio device boasts a contact-free visor that supplies a continuous stream of purified air to the nose and mouth. Now, one can breathe cleaner air while listening to his or her favorite music or podcast.
For more information about the Dyson Air Purifying Headphones, visit their socials.