H&M celebrates Unique Salonga in new Music x Me campaign

Welcome to this musician's creative world
After its maiden partnership with P-Pop boyband BGYO for Music x Me, H&M's new platform for promoting the creativity of Filipino musicians, the Swedish retail giant now continues its celebration of local artists with Unique Salonga.
"I'm proud and excited to be part of a campaign that celebrates local Filipino artists to showcase their passion for music and style," the musician posts on Instagram.
Embodying the true expression of passion in everything he does, be it for commercial creative endeavors or personal style, Unique is admired by many for his bold take on individuality and distinctiveness. And with his album releases with "Grandma" in 2018 and "Pangalan" in 2020, it's no question why H&M chose to celebrate him.
"Fortunately, his attitude toward his art—unapologetic and real—also translates into his fashion choices, which are best described as eccentric," H&M says in a release.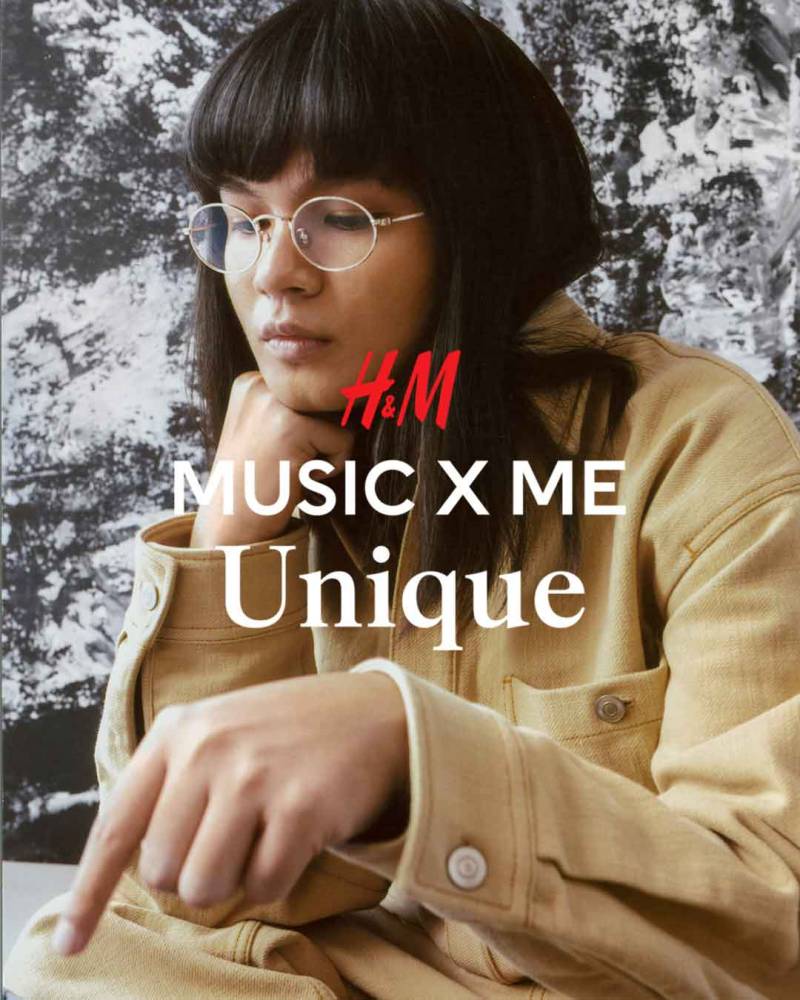 The campaign images for Unique were shot in a vintage frame with "aesthetics gorpcore edits as the keys of his wardrobe," highlighting the artist's transcendence from trends. "These pieces, paired with other edgy cuts in earthy colors from the fashion brand's Edition by collection, sum up Unique's taste and help capture him in his element," the statement ends.
Be inspired by Unique's music and fashion with the latest collections at H&M. Including Music x Me, listen to H&M's in-store music playlist here.