LOOK: UAAP Season 84 returns with a breath of fresh air

The games are back to spark your school spirit
by Miguel Robles, De La Salle University
All eight participating University Athletic Association of the Philippines (UAAP) schools have their own identity, making each school popular for various reasons. With that, it is certain that all current students and alumni have their own memorable stories to tell when it comes to their team spirit and school pride.
Two years ago, my college life as a student came to a halt, when the entire country suffered a setback from the ravaging effects of COVID-19. Because of the pandemic, students across the country were robbed of their college memories that is ideally what most of us would want to look back on.
A part of that lifestyle is experiencing the adrenaline of the UAAP games.
Before a season's opening, fans of each UAAP school would greatly anticipate their team's capabilities against their fiercest collegiate competitors. Whether it's the alumni or the current student population, there's always a certain buzz during the pre-season— anticipating blue-chip rookies, big time transferees, coaching changes, etc.
Sadly, due to the uncertainty brought by the pandemic, this high level of anticipation became practically non-existent.
Now two years later, with several positive developments regarding the country's professional sporting world such as the PBA's return, the PVL season opening, and the FIBA World Cup, the UAAP is back. Thanks to all the careful planning and preparation, what was once lost is finally back on its track.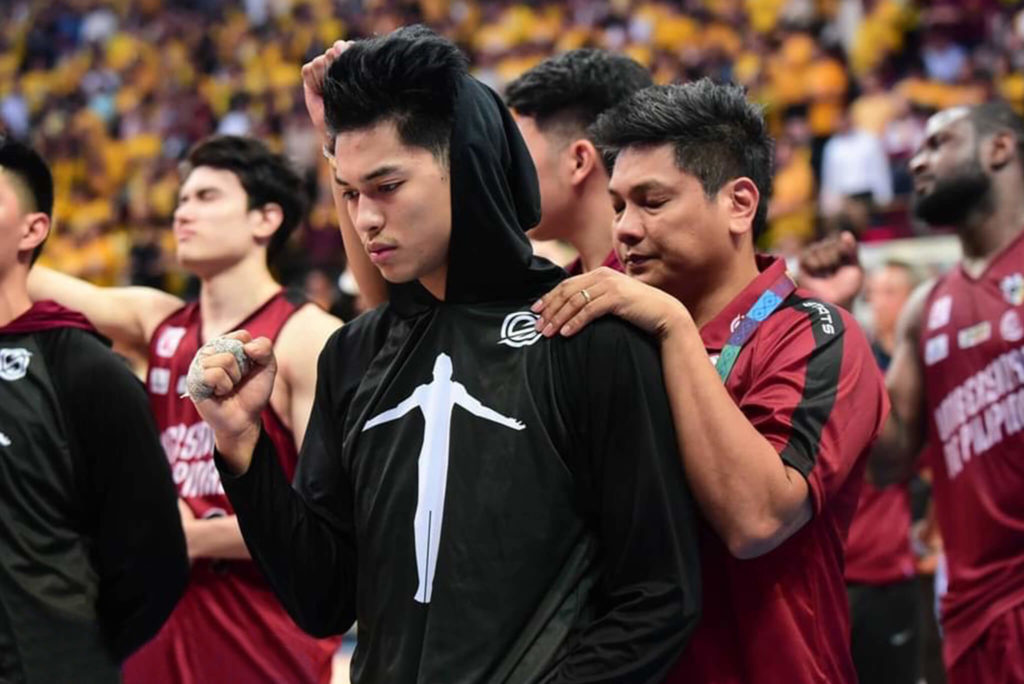 The highly awaited UAAP Season 84 is set to begin on March 26, 2022, starting with the Men's Basketball tournament featuring the "Battle of Katipunan" UP vs ADMU on March 26 at 4 p.m.
Having been a Lasallian for the majority of my life, I constantly felt the excitement of each UAAP season, way before my admission to De La Salle University (DLSU).
Supporting my school for each game certainly gave me a sense of pride and fulfillment.
I always believe that as an avid fan, I, together with the entire DLSU faithful, consistently contributed to each victory and championship won by the team. It is safe to say that the diehard fans of the other UAAP schools share the same passion and purpose. This season's inevitable launch surely is a breath of fresh air for the entire UAAP community and Philippine sports as a whole.
Fans of the sport have a deeply rooted emotional attachment to their favorite teams. Many even react harshly during defeat – allowing the unfavorable results to affect their better judgement.
Sometimes I actually wonder why people invest so much of their time only to risk a possible loss that can result in the most bitter heartbreak and disappointment?
Even worse, the fans of a losing team may be subjected to the endless "asaran" from rival schools.
It is when I realized: the reward for victory is glory way beyond the risk of defeat.
I remember witnessing my team's championship as a kid. Even after all the celebrations, the thought of being part of a school of champions went on for months, and maybe even years.
After being grounded under lockdown for two years, I can finally manifest the Animo spirit with no limits!
Apart from the school pride that the UAAP brings to its athletes and fans, the tournament itself showcases a remarkable avenue for Philippine sports. Every year, promising athletes work hard every day just to bring desirable results for their schools. Avid fans can see how the athletes sacrificed a lot to train and perform well, while also recognizing the future that holds our country's up and coming athletes.
From the intense Ateneo – La Salle rivalry, to the action-packed Final Four and Finals matchup, the UAAP never fails to deliver excitement and dynamism like no other.
Sadly, not all fans would be able to watch and support their teams live at the Mall of Asia arena for now—due to the existing threat of compromising the safety of all students and teams. Good thing is that the power of social media can serve as an effective tool for students to show their unwavering support and passion for their teams.
Sports will always serve as an opportunity to bring people together, even with the limitations brought by the pandemic.
The good news: UAAP Season 84 Basketball eliminations can be streamed on your mobile devices via Smart's GigaPlay app for free during a limited period. This means there's no reason to miss all the hardcourt action and root for your favorite team.
To enjoy free streaming on GigaPlay, Smart subscribers may download GigaPlay on the Apple App Store or Google Play Store. Just set up an account, and watch the games on the GigaPlay content lineup while connected to Smart mobile data or PLDT Home WiFi without worrying about data charges.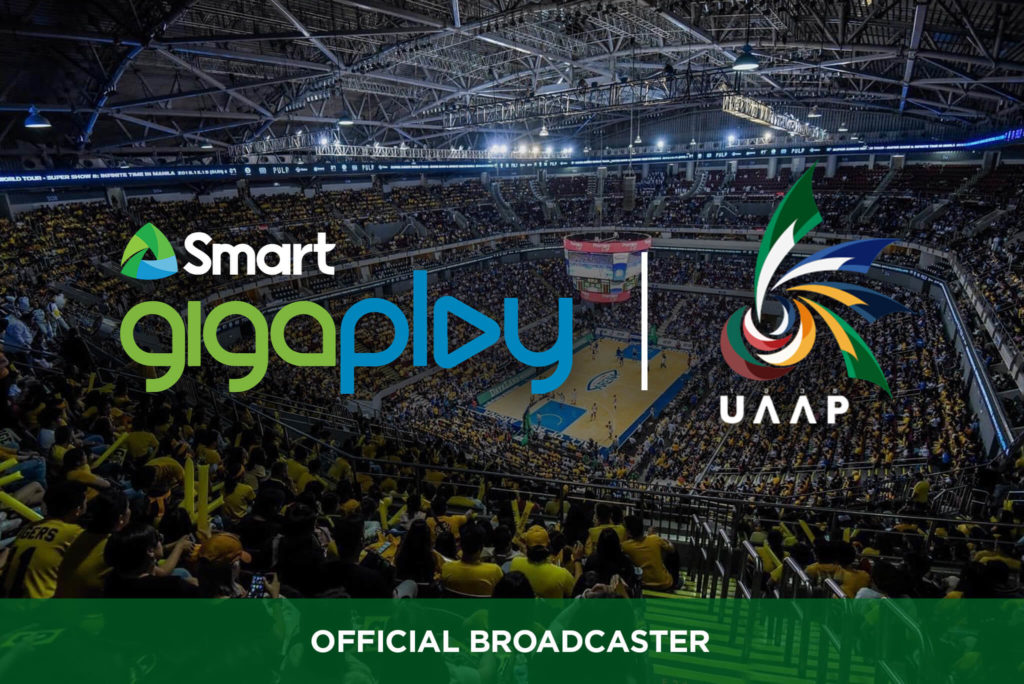 Smart's GigaPlay app is also set to offer free streaming of the UAAP Volleyball eliminations and the UAAP Cheerdance competition, which are both scheduled in May 2022.
Thanks to Smart, students like me have a simpler and easier way to watch the games and bond with fellow fans and rivals, inching toward a full return of the complete UAAP atmosphere.
The long wait is over. The UAAP is back and the hype is real. Special thanks to Smart Prepaid for supporting the UAAP Season 84.
To learn more about GigaPlay, visit www.smart.com.ph/Pages/GigaPlay.