Here's what to expect at the new and redesigned Bulgari boutique at Greenbelt 3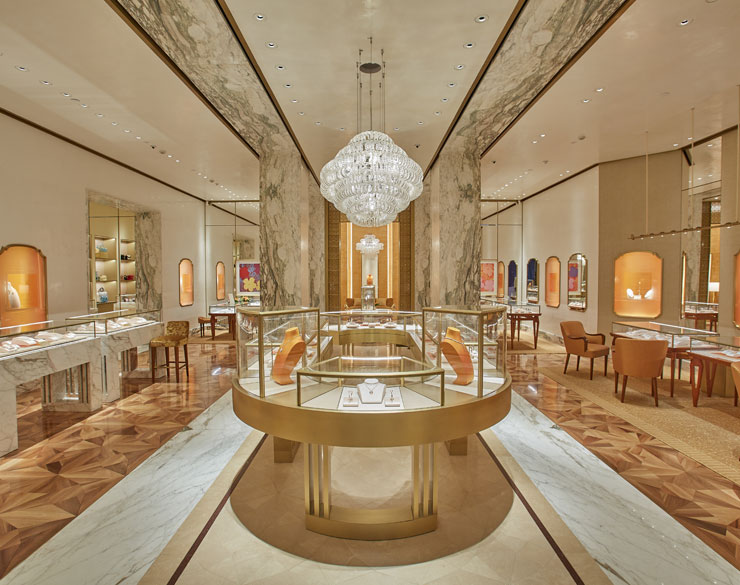 Experience Italian luxury at its finest
The refreshed Bulgari boutique at Greenbelt 3, Makati City opened its doors last Oct. 15, 2021, showcasing Italian opulence in every detail of the 198-square meter space. Bringing la dolce vita to the country, the luxury brand revels in the heritage and culture of its Roman and Grecian roots as one steps inside the Bulgari "temple."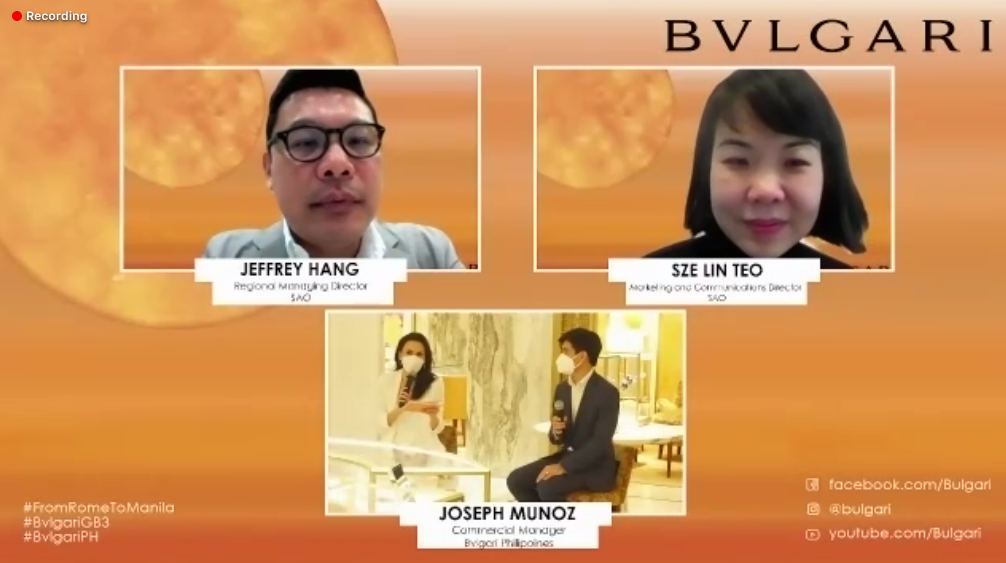 "We're beginning to actually refer to our boutiques not just as stores but as temples. They are temples of beauty, and really a representation of everything that Bulgari holds dear, including a Roman heritage, and the promise that we are the master of colored gems," explains Jeffrey Hang, regional managing director at Bulgari. "We're all very proud of this latest boutique in our network, which is the latest in our Peter Marino concepts. And today, you're going to see all of these aspects very well encompassed in the concept and the look of the boutique, not to mention the products, of course, which are well showcased."
When one enters, the white Travertino Navona round columns greet you with its elegant presence while the luscious earth tones reflect the Eternal City's ambience. At the entrance threshold, Bois Jourdan marble exudes the true modern Bulgari experience with its "sweeping views of apricot-colored furnishings and upholstery, as well as illuminating crystal chandeliers made and flown in from Italy."
The brand's historic Via Condotti eight-pointed star—symbolizing the saying "all roads lead to Rome"—links the Greenbelt boutique to all the other Bulgari spaces around the globe. With its red porphyry rendering, the star is clearly a focal point for patrons to see the major sections of the boutique. Bulgari Greenbelt 3 is divided into the following sections: ladies jewelry, ladies and men's watches and jewelry, accessories, and bridal jewelry.
The Greenbelt boutique also has a special treat for its ever-discerning clients with the beautiful Manila limited-edition resort collection. As for other exclusives, Bulgari Regional Marketing and Communications Director Sze Lin Teo says: "We have options for personalization to make the Bulgari creations we have even more special and completely yours. So that would be something I would say for exclusives coming up in the Philippines. There were collaborations with Mary Katranzou and Steve Aoki that really performed so well. I would say there will be more collaborations coming up as we have very exciting plans for 2022."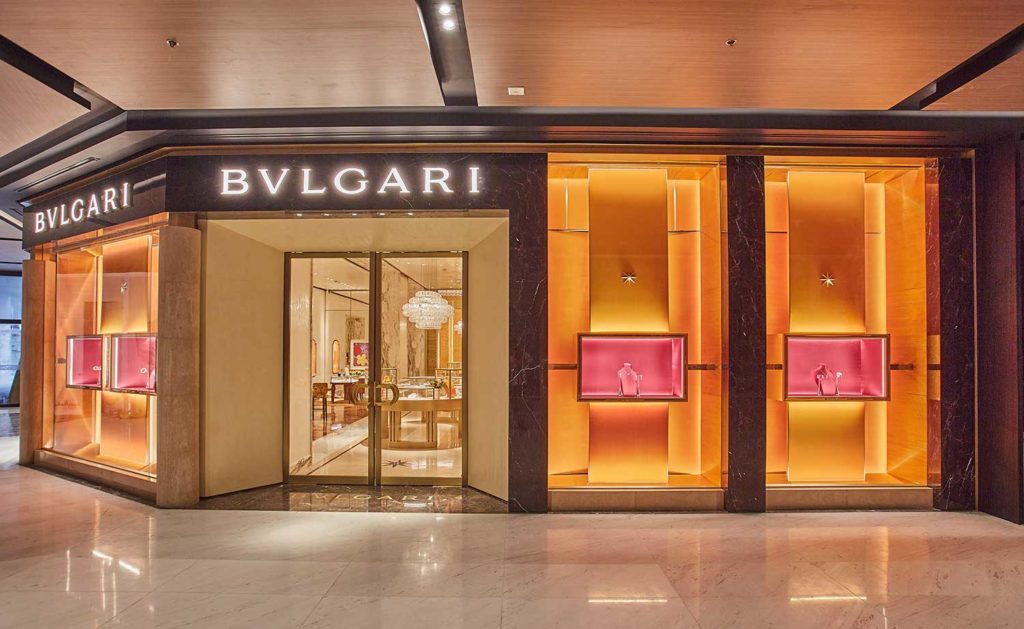 Moving toward the rear end of the boutique, one can find the VIP section with its oval-shaped private sales space inspired by the days when Italy was at the pinnacle of the film era together with its beloved celebrities. In the 1950s and 1960s, many Hollywood stars came to Rome with Elizabeth Taylor being one of them. "She, among many other film goddesses, were Bulgari's great inspiration for the VIP room concept, the jewelry and Peter Marino's design," the brand muses.
Another important move for Bulgari is to adapt an omnichannel approach. With this in mind, one can experience the Bulgari store virtually through this link: https://virtual-tour.artemlevy.com/Bvlgari_Virtual_Tour_GB3/
For booking appointments, e-mail boutique.greenbelt@bulgari.com or send an SMS to 09171085375. The new Bulgari boutique is located at Greenbelt 3, Makati City.