Artist Egg Fiasco designs Philippine culture-inspired shoes—and it is far from the usual traditional look

Whether you grew up playing video games or not, this pair will definitely fit your style
For the longest time, sportswear, from jerseys and tracksuits to shoes, has one main goal and it is to give support to the wearer. In the process, function is top priority then style comes second. But that is no longer the case these days as the line between fashion and sportswear blurs to none, even extending to the field of arts. The latest to showcase the merging of function, style, and art is visual artist Greg Guleserian, famously known as Egg Fiasco, with his design for Adidas.
Putting the spotlight on Southeast Asia (SEA), the shoe brand presents its latest line of UltraBoost DNA that boasts heritage and pride, both art aficionados and gym rats will definitely love. Dubbed as "City Pack," the line features six designs by six artists from different SEA nations. Headlining for the Philippines is Egg's design. And if you're thinking that it will present, what, the colors of the flag? The three stars and the sun? Think again.
Working the design with his friends, Egg dug deep into his childhood days to bring a different flavor of Filipino culture to his shoe design. What they've come up with is something many would relate to and that is video games.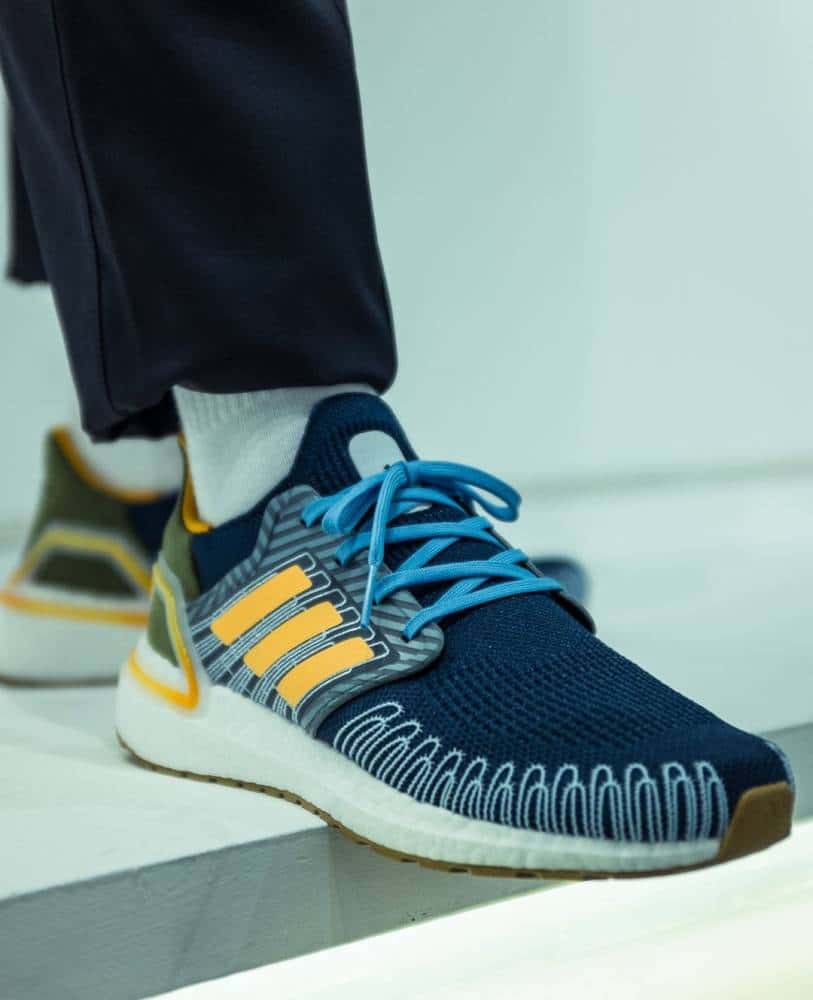 "Culture doesn't mean traditional. We focused more on translating our childhood living here in the Philippines," he tells. "Video games yung pinaka we all can relate to. Iyon yung pinaka honest and authentic na concept magagamit namin. Kaya feel at home kami sa games, yung vibrancy ng games na nilalaro namin is the same vibrancy ng mga tao sa Philippines (We can all relate to playing video games. That is the most honest and authentic concept we can use. We feel at home to the video games we play because it has the same vibrancy as the people here in the Philippines."
Growing up in Iloilo, a festive province on its own, truly exposed him as to how "colorful" the Filipinos are saying, "marami tayong pakulo (we have many tricks)."
While he is a truly creative artist, working on a shoe design comes with a challenge, especially with him being used to creating art on a grander scale with his paintings and murals. But the idea that leads the process of crafting the design is that it should not be too overwhelming to wear. "Art is one thing, but we keep in mind that the shoe is wearable," he muses.
In order to achieve that, he kept the palette playful yet universal, taking color notes from his favorite video games, one of which is "Street Fighter." Dark blue sets the perfect background for the pops of orange, gold, and olive. Virtual elements are mimicked through geometric lines and patterns, making one electrifying and chic look. His artist's touch lies inside the shoe. His famous icon, the monkey, can be seen on the sock-liner, much like an artist's signature that makes the pair of shoes a true Egg Fiasco masterpiece.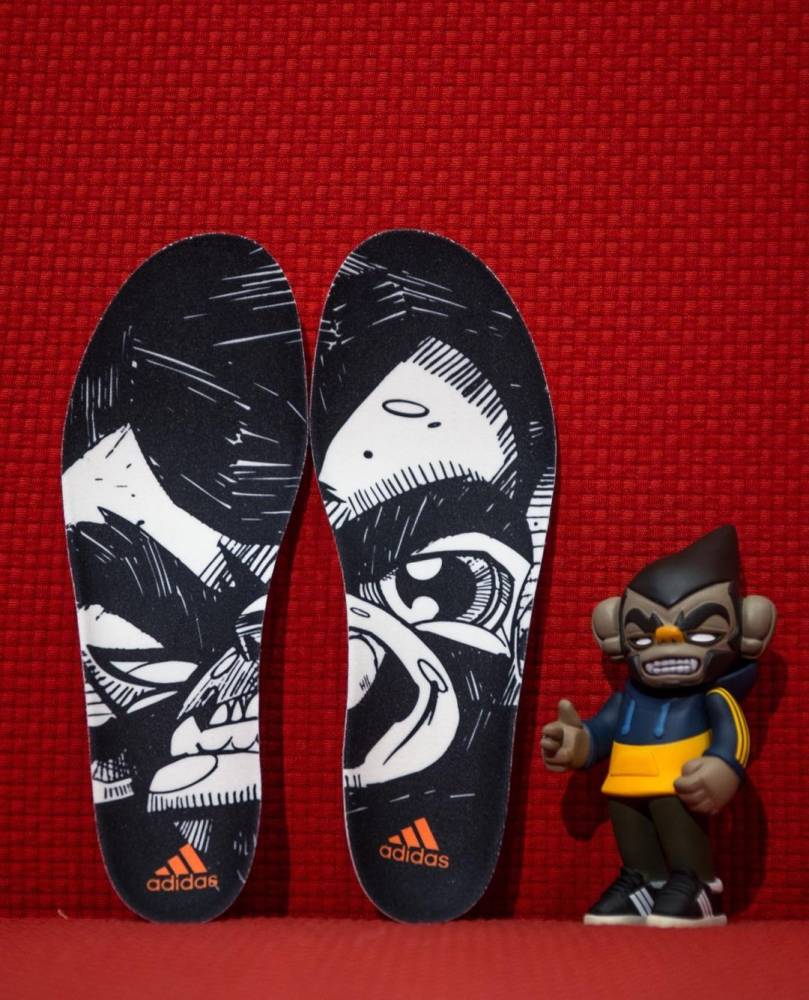 "Inserting my art on it, it is special because it is different. I'm collaborating with sports," he says. "It's functional, at the same time, you can put your style on it. You can wear it every day. That's our goal."
"City Pack" also features the works of Yeri Afriyani (Indonesia), Jaemy Choong (Malaysia), Eman Raharno Jeman (Singapore), Tanit Likitthamarak (Thailand), and Le Thanh Tung (Vietnam). Each pair costs P10,000 and is now available at adidas.com.ph and select Adidas stores.