Unique Salonga releases new song 'Reality Checklist'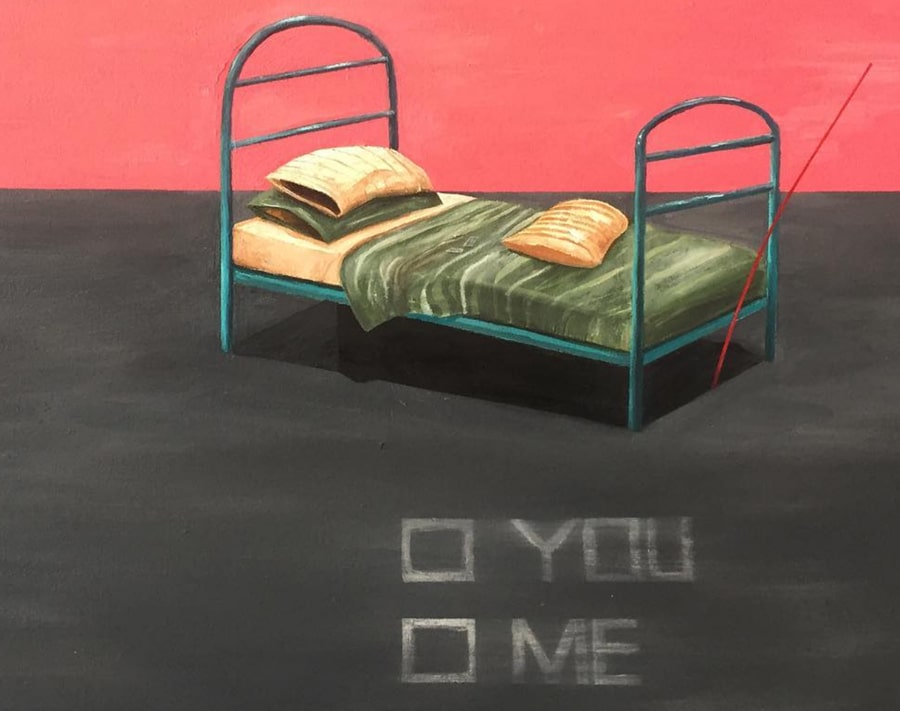 The single features the works of Filipino artist Jaime Pacena II
With Adele's latest music out, the gloomy season is becoming more and more emotional. Adding to that is Filipino singer Unique Salonga as he releases his latest single "Reality Checklist."
His new music, much like his "Mga Katulad Mo" last September, features the works of Filipino artists. This time, Unique collaborated with painter Jaime Pacena II. For the track's teaser, the visual artist crafted a portrait of the former IV of Spades band member. Released by O/C Records, "Reality Checklist" is bannered by Jaime's 2018 painting of the same title. The said piece was part of his "Ordinary Days" exhibit with Blanc Gallery, which was "based on a personal story in 2017."
Just like the artwork, Unique's song opens with "You. Me. Him." Telling a story of love and loss, many would relate to the singer's lyrics with texts such as "This is just so, heartbreakin', You said that it was real but you're fakin'" and "It is my greatest fear… I really love you still," which are on a mission to uncover forgotten heart wounds. While the song has minimalist lyrics, it definitely gave listeners space to feel the mood of the singer's musical composition.
Better bring out the coziest blanket, because the rainy weather just got a little colder with today's newest music.
Listen to "Reality Checklist" here.