ICYMI: These Ermenegildo Zegna XXX fragrances break the mould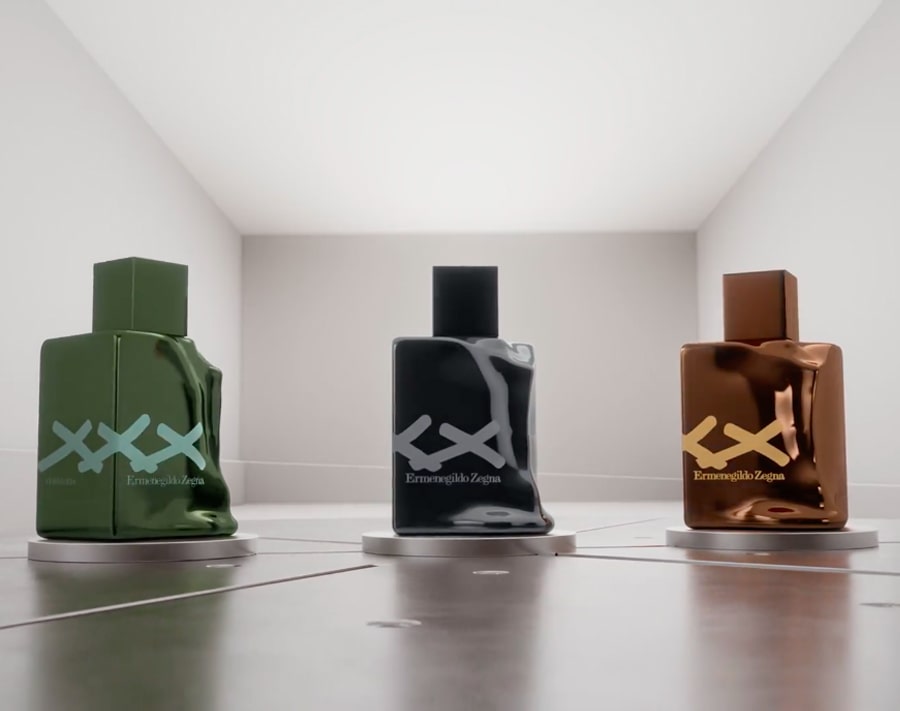 Presenting the XXX in Verdigris, Cyprium, and Charcoal
The Italian luxury house has a couple of fragrance lines under its sleeve, the Z Zegna and the Essenze. Now, the offering grows with the announcement of three new perfumes under the maison's high-end streetwear counterpart: the XXX Verdigris, Cyprium, and Charcoal.
The new Ermenegildo Zegna XXX perfumes establish a contemporary class of fragrance and expression. The three multi-dimensional scents promise an experience of the finest and rarest ingredients which reveals the rich and textured composition of the fragrances encapsulated in unique melting glass bottles.
The first fragrance, which is the XXX Verdigris, is offered in a green glass bottle. It is a woody watery fragrance which features scents of liquid metal, warm spice, thyme, violet leaves, and titanium accords.
In the copper glass bottle is the XXX Cyprium. This scent is a woody fragrance that balances raw, rugged nature, and modern aromatics of violet accords, lush herbs, and the essence of copper.
The last fragrance in a grey glass bottle is called XXX Charcoal, which is an oriental woody fragrance boasting explosive notes of black pepper, limbanol, elemi, and essence of graphite. 

Get to know more about the new fragrances of Emernegildo Zegna XXX here.