Get to know Alika Mock, the Fil-Am model and surfer headlining H&M's new swimwear campaign

The collection is a milestone for the brand's sustainability efforts
Swedish fashion retailer H&M has taken the bold step forward in producing an entire collection from 100 percent recycled materials for its Recycled Swimwear collection. This is in line with the brand's sustainability efforts of turning the industry's linear business model into a circular one. And for 2020, H&M has received tremendous progress in reaching their goals by leading the change.
In fact, the numbers are encouraging: H&M is number 1 in Fashion Revolution's Transparency Index. Furthermore, it has reduced 14 percent of its packaging, and 100 percent of its cotton is now organic, recycled, or sourced in a more sustainable way.
Now, H&M is taking these important milestones to the consumers, rallying everyone to be part of the change. For its new swimwear collection for men, the brand approached four champions to help put a spotlight on sustainability, recycling, and care for the planet.
The campaign stars Khairil Doje, commercial diver and café owner from Malaysia; Lucas Amador, professional skateboarder from Spain; Joshe Faulkner, surfer based in South Africa; and Alika Mock, Filipino-American model and surfer from Hawaii.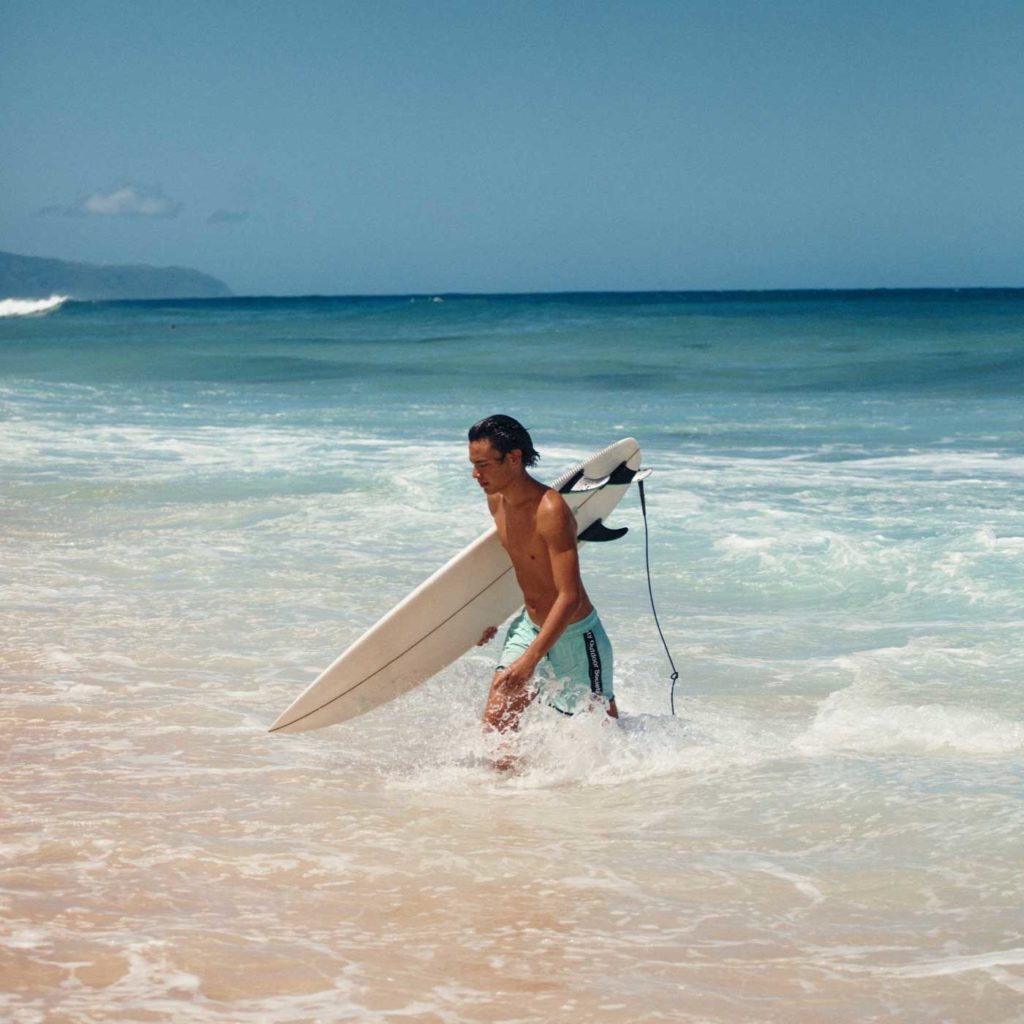 "As a surfer, I want to protect our oceans from reef damaging pollution, and making the change to recycled materials is an important step in the right direction," shares Alika, who grew up by the water making him mindful of the environment. "It's about doing your part to better the health of the earth."
Alika Mock lives in North Shore Oahu. And if he looks familiar to you, that's because there's another surfer boy from Oahu who's also making a name for himself today: Evan Mock from the "Gossip Girl" reboot. In true Mock fashion, the actor has appeared in numerous ad campaigns himself before turning into acting. So, indeed, the model gene does run in the family. For sure, we'll be hearing and seeing more from the brothers in the future.
To shop the collection, visit H&M's e-store here.