Check out these all new skate classics reinterpreted by artist Mike Gigliotti
Together with Vans, the collab centers on everybody's favorite character Spongebob
Looks like SpongeBob has a new favorite sneaker for underwater skating. Vans, the American skateboard sneakers manufacturer, has teamed up with Los Angeles-based artist, illustrator, and skateboarder Mike Gigliotti for a SpongeBob SquarePants-themed footwear line featuring simplified colors of black and yellow.
Skateboard fans will immediately recognize Mike's original drawing style across all three silhouettes led by Vans Skate Slip-On, Skate Old Skool, and Skate Sk8-Hi. Mike maintained the original character rather than redrawing SpongeBob. For his own personal twist, he added his own art and doodles for a newly created underwater world of skateboarding.
"Growing up drawing all the time and watching cartoons, I loved the cartoons with weirdos," said Mike. "SpongeBob is exactly that, in a good way! He's hilarious and so are all the characters on the show. Being able to work together with Vans and SpongeBob is special to me— it's a combination of my favorite things: skateboarding and drawing."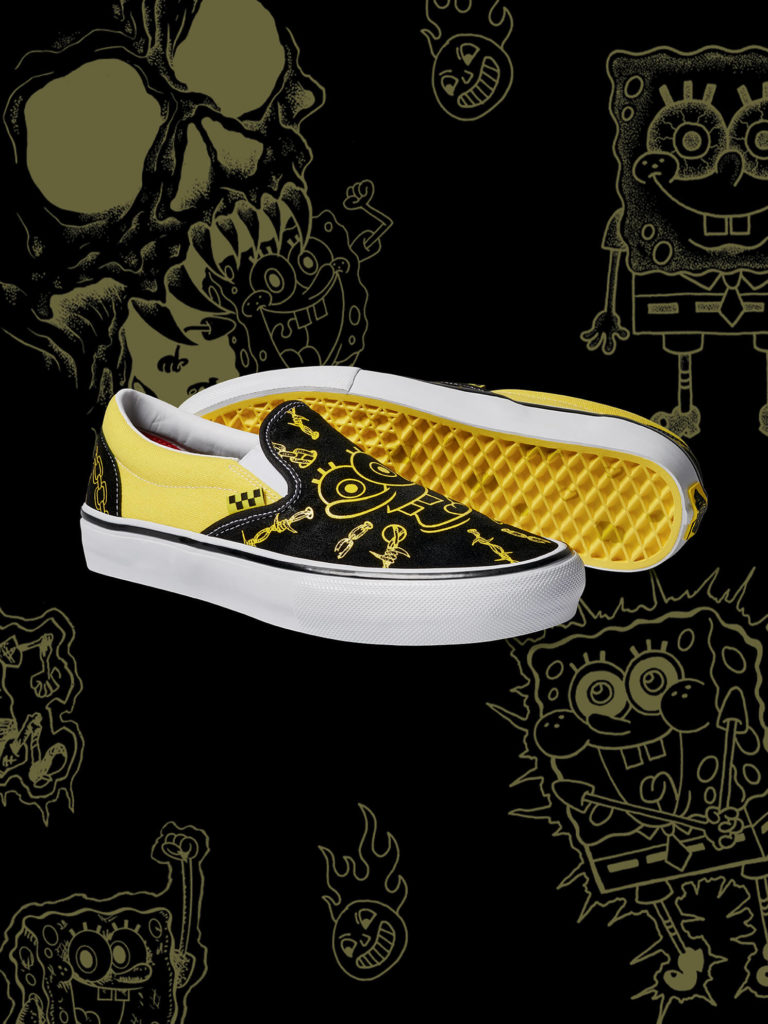 The collaboration features the illustrator's drawings across the quarter panels of the Skate Sk8-Hi and Skate Old Skool, as well as the toe vamp and heel counter of the Skate Slip-On. A barbed wire and chain stretch across the Old Skool's Sidestripe and the Sk8-Hi's sidewall. For extra durability, Vans skate classics feature duracap for added flexibility and reduced hot spots, resulting in an essential fit for maximum stability where skaters need it most.
The Vans x SpongeBob x Mike Gigliotti collection is now available. For the list of Vans stores in the Philippines, visit Vans' Instagram account.