Quarantine Workout: Jak Roberto outlines the how-tos of well-defined abs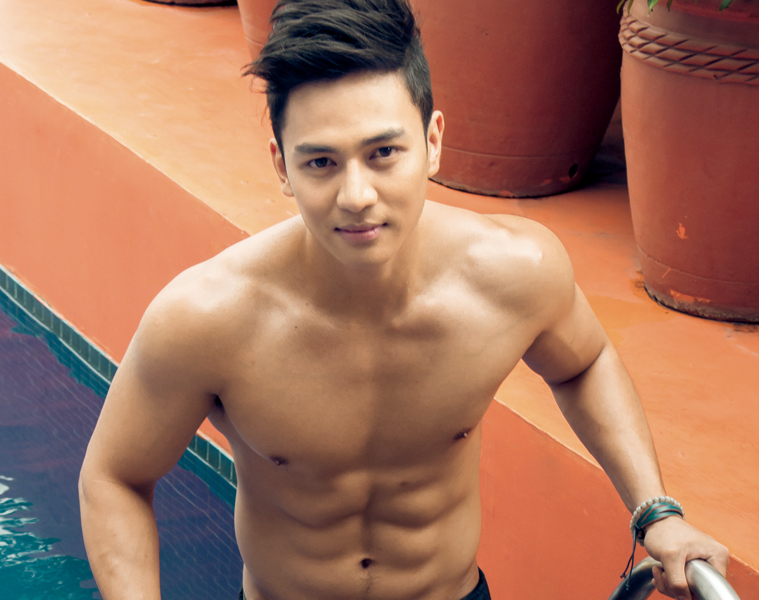 One of our greatest guards from sickness is staying healthy—may it be in mind, body, or spirit. We at Garage are always looking for wellness inspiration, and so we caught up with celebrities on how they keep themselves fit during this quarantine period. One of our favorite male fitspirations, Jak Roberto shares solid secrets in achieving his rock-hard abs.
https://www.instagram.com/p/B-rkSaEBhCF/
Three years ago, we talked about Jak Roberto's style in our Hero section. Now we're zooming in to his fitness routine specifically in achieving well-toned abs. Although adapting to the new normal was pretty deliberate, the actor who is also known as the "Abs ng Bayan" didn't have any problem moving around while staying athome. Aside from taking care of his car, his big bike and learning to make leche flan, he shares how he keeps active while at home "I do cardio by running at the treadmill. I also have equipment like barbells and dumbbells for toning the muscles." Roberto shares. He also revealed some of his favorite workouts targeting the abdominal area "[I do] sit-ups every morning and evening, I also do leg raises (both 4 sets of 12) and plank (1-2 minutes)". The actor also shared a video where he uses the Ab Roller with 4 sets of 12 repetitions.
For the actor, having well-defined abs dosn't stop with just exercising, limiting food intake that contributes more sugar than what our body need is also key. "Avoid high carb diet and sugary food. Try to stick to drinking water instead of sodas and powdered juice drinks." he adds.
The current lockdown situation has made Roberto realize that taking things for granted is not worth it. "One lesson I've learned from this quarantine is to take care of myself. I thought this virus is just a simple thing, but actually it has affected most of us and our work. After this quarantine I'm probably looking forward to going back to work again. But with precautions of course, still following the rules of the government."
Featured image photographed by Jerick Sanchez