"Abs ng Bayan" Jak Roberto shares how he maintains his beach-ready physique all year round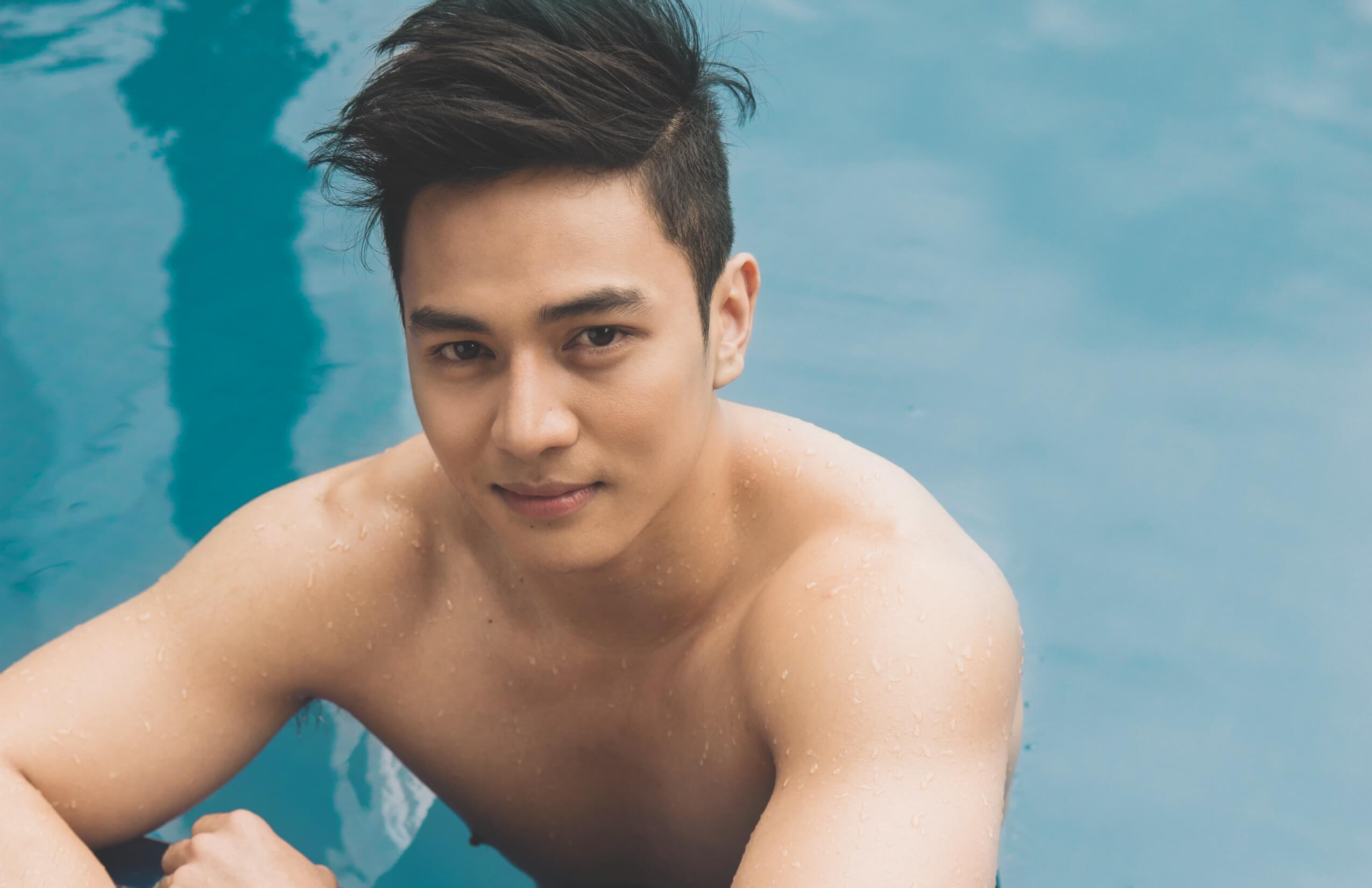 Though he now plays the meek and humble Andoy De La Cruz in GMA's Meant to Be, Jak Roberto credits a lot of his style sense to his days as a commercial and runway model. The knowledge he gleaned from that experience helps him to look more closely at what he wears and how he styles himself.
Whenever he decides to dress up, he favors the casual but subtly luxurious street style of Kanye West. "It looks so relaxed. Sometimes, he wears long tees with cargo pants, then pairs them with Yeezy Boosts or NMDs. I'm inspired by that type of style."
One of Jak's passions is high-end sneakers; even his co-stars would agree that he has the best sneaker game. His favorite pair is the Adidas Primeknit OG NMD, which had one of the most anticipated releases by sneakerheads all over.
Whenever he could break away from his taping schedule, Jak prefers to head off to the beach. His most favorite beach trip to date was to Anawangin, Zambales. "My friends and I trekked up a small mountain and saw the view of the white sand and the sea. We went camping, ate canned food, and played the guitar while hanging out in front of a bonfire. I can easily say that it's my best summer experience."
Helping him keep fit for these rigorous beach trips is his fitness regimen. "I go to the gym at least three times a week and I rotate my schedule to focus on three different programs. On a certain day, I focus on my abs and chest. Next, I'll go for my back and shoulders. Then there's leg day." Though he's been dubbed as "Abs ng Bayan," Jak doesn't believe in spot training. "Fitness is putting in 30 percent of your efforts into exercise, with 70 percent focused on your diet. It's a total lifestyle." Take it from someone who has the abs to prove it.
Photographer: Jerick Sanchez
Writer: Danielle Suleik
Edited by: September Mahino
Grooming: Coco Galang
Producer and stylist: Jerico Villamonte
Assistant: Yzza Hablado
Shot on location at B Hotel, 14 Scout Rallos, Laging Handa, Quezon City.
Save