WATCH: Kapuso hunk Jak Roberto shares his fitness routine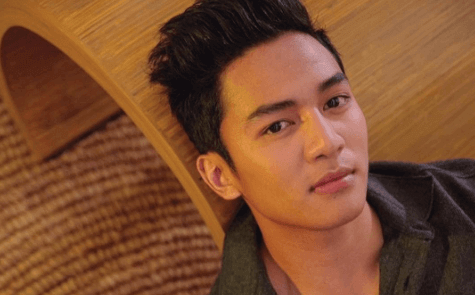 You may have seen his fit physique trending on social media and on a television show where he plays wooden man named Bitag-ang. But who is the real person behind rising Jak Roberto's appeal? The Laguna-born musician-turned-actor started out as one of the hosts in Walang Tulugan with the Master Showman back in 2014.
Always playing the sexy hunk on TV, the 23 year-old didn't exactly plan to get typecast as one. "Honestly, when I started working out, my only goal was just to get lean, fit, and have a healthy body," he relays. "But I have always been into fitness. Especially now, since most of my roles on television require me to show off some skin."
Appearing in comedy shows like Dear Uge, A1 Ko Sa'Yo, and Bubble Gang, Roberto shares how these roles feel as if he were born to do them: "It comes naturally with what I am comfortable with, which are being funny and looking good at the same time." However, he still dreams of portraying more dramatic and serious roles in both television and the movies.
Roberto likes to keep his body lean by going religiously to the gym. Also, he's into boxing and muay thai. To de-stress after a long taping, he likes to drink coffee while browsing through social media and connecting with this fans. In a world where everything is accessible with a click, Roberto is starting to experience the pressures of being in the limelight. "I understand that celebrities are always placed under the spotlight, especially in social media. But having your own personal space is something that some people can take for granted."
When he's not in the metro getting his caffeine fix, he's probably in Coron, Palawan, getting comfortable in his tank top and board shorts.
https://www.instagram.com/p/BNqhsAGFutu/
Photographed by Andrei Suleik. Styling and interview by Jerico Villamonte. Grooming by Pam Robes. Style assistant: Yzza Hablado. Video by Yzza Hablado and Asor Jung.