Bounce Back into the World with More Resilient Skin Through this Super Serum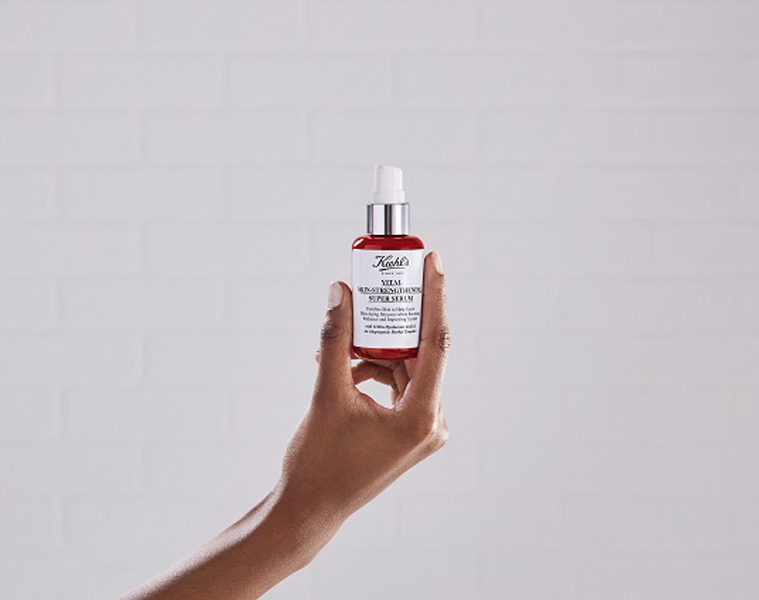 Navigating through the new normal, Kiehl's, one of the top go-to skin care brands of Filipinos, has just launched online the newest addition to their serum line, the Vital Skin-Strengthening Super Serum.
Aging is a natural and inevitable process that is accelerated by internal and external factors such as stress. Since the start of the year, Filipinos have faced tremendous stress that has taken a toll on our bodies—do you still remember the ash fall from the Taal eruption, which prepared us to wear face masks even before COVID-19 pandemic happened? These kind of stresses will soon be (if not already) visible on our faces in the form of dullness and transient surface textural changes as signs of skin aging that can appear as early as the age of 18.
Since mass gatherings are still not allowed due to COVID-19, Kiehl's has gathered members of the media to share their first ever digital launch this 2020, the ultra-lightweight, biocompatible, and fast-absorbing Vital Skin-Strengthening Super Serum.
The virtual launch kicked off with an introduction of existing serums, the Midnight Recovery Serum, the Clearly Corrective Dark Spots Solution, and the Powerful-Strength Line-Reducing Concentrate. The launch moved on to the formulation of the newest serum, the Vital Skin-Strengtening Super Serum, or VSSSS. This is powered by 11kDa Hyaluronic Acid and an Adaptogenic Herbal Complex that helps strengthen the skin's resilience for youthful looking skin after just four weeks. Kiehl's formulation of 11kDa Hyaluronic Acid is the ideal for targeted, deep, and fast efficacy within the skin's surface layers. This formula has been scientifically tested to fortify the skin's upper layers by delivering skin-strengthening hydration to the most vulnerable layer of skin most susceptible to external aggressors. Adaptogenic herbs, esteemed in ancient medicine, are used for treating fatigue and stress. Kiehl's potent Adaptogenic Herbal Complex contains Schisandra Berries, Holy Basil and Red Ginseng Root. Schisandra Berries that are rich in Schisandrins helps reinforce skin resiliency and elasticity. Holy Basil is rich in Ursolic acid & Rosmarinic acid that helps neutralize skin-damaging free radicals and revitalizes the look of the skin, helping to lessen the visible effects of skin stressor. Red Ginseng Root helps stimulate essential resurfacing of skin cells.
Just like Kiehl's, I also experienced a first time, it is a first for me to attend a virtual launch. Host Jaz Reyes made it extra fun with virtual-launch-friendly games like "bring me". I was too shy to show my face though (I guess I'm in need of VSSSS) but nonetheless it was fun to see members of the media enjoy the launch just like it's actually physically happening. If my mic wasn't on mute, you'll probably hear my ugly-giggles on the side. Yricka Dela Peña, Kiehl's Retail and Education Manager, was also present to demonstrate how to incorporate this super-serum into your current regimen. VSSSS acts like a pre-serum, which means that you use it before you apply other serums, whether you apply it during the day or before bed.
The Vital Skin-Strengthening Super Serum leaves the skin feeling immediately smoother and resistant to daily stressors, allowing you to feel younger and healthier as fine lines, texture, and radiance begins to visibly improve.