Quarantine Workout: Rolling with the punches a la Enzo Pineda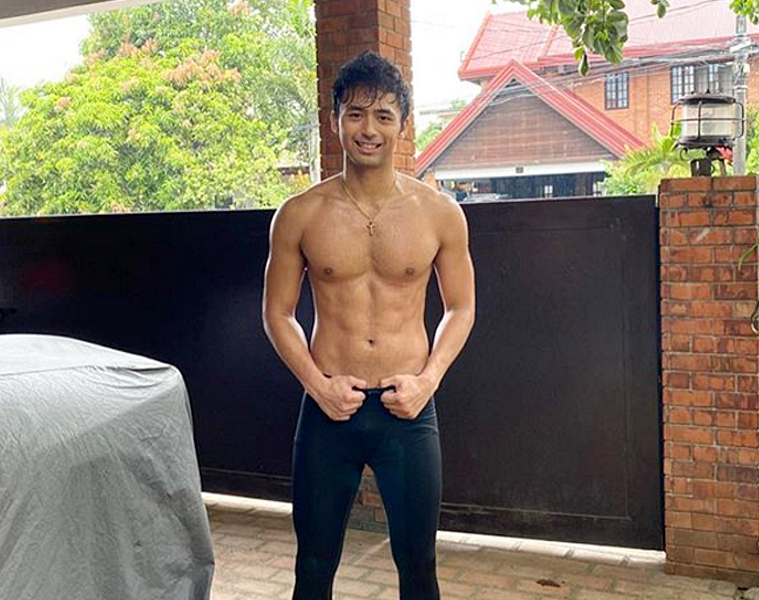 One of our greatest safeguards against sickness is staying healthy—may it be mind, body, or spirit. We at Garage are always looking for wellness inspirations, and so we caught up with celebrities on how they keep themselves fit during this quarantine period. Here is one of our favorite male fitspirations, Enzo Pineda, sharing some pointers about boxing and honing a skill.
What new skills have you learned while on quarantine? Did you learn to sew personal face masks? Or have you spent your spare time learning… no, acquiring Korean language intonation from watching K-dramas on Netflix? Well, what a coincidence, you and Enzo Pineda have something in common now! Well, sort of since he's actually learning the language for an upcoming project. The actor is spending his time being productive. Aside from aiding the needy in time of COVID-19, he's also absorbing more skills like home gardening "I've been re-growing veggies and fruits like lemons, chili, ginger, garlic, tomato, and potatoes that I bought from the grocery. I realized that gardening is an essential life skill especially in times like this. What could be better than being able to sustain yourself? And plants are great pets." he shares. Aside from gardening taking his time while on isolation, he continuously stays active. We're guessing old habits die hard because ever since he was a kid, he's been trying different sports like football and taekwondo. The Bench model has also been into boxing, which he treats as a stress reliever, for more than six years now. Have you seen his jabs? Careful, you might get hooked!
https://www.instagram.com/p/B9RBYlzHB8T/
We asked him what warm up exercises make a good boxing session. He said that he starts with a good stretch, followed by a five to ten-minute jog to keep the blood flowing. This is followed by core exercises to activate his balance, then he's ready to float like a butterfly and sting like a bee.
https://www.instagram.com/p/BvXsvRilkx_/
Expect to not only see him in the ring but on screens too since he currently has three films lined up. "I have 3 films coming up, one is GLU, a summer barkada film that tackles the issues that teenagers face today. Second is our official entry for the Sinag Maynila Film Festival titled He Who Is Without Sin, a suspense/thriller/psychological film directed by JP Laxamana where I play a charming sexual predator. Finally, I have a film about OFWs to be shot in Korea, our entry for the Cine Filipino Film Festival for which I'm learning Korean for. The film is called Close Your Eyes, and I'll be playing a half-Korean, half-Filipino character."