Here's a new scary movie where keeping your eyes closed could help you stay alive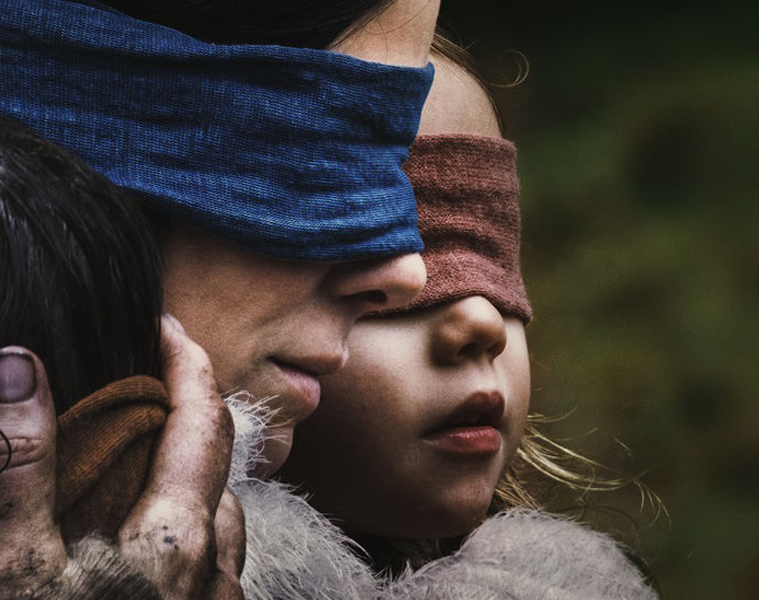 Hailed as one of the scariest movies of the year—and 2018 has been pretty good with supplying us with really good thrillers and chillers—John Krasinski's A Quiet Place is proof that horror can involve a whole lot of other things aside from the usual jump scares. Silence can be eerie and life-threatening too, especially for those among us who can't seem to survive without even an hour of talking or any other kind of audio stimulation. Also, what's more horrific than your loud burp or fart possibly causing your death?
Well, here's another scary movie about sensory deprivation, only this time, it's about keeping yourself blind.
Based on a 2014 Josh Malerman novel of the same title, Netflix's Bird Box is set in a post-apocalyptic world that's overrun by monsters, much like A Quiet Place. Unlike A Quiet Place, though, it starts with the beginning of the end of the civilized world, when signs of things not being okay start to appear. But while the audience gets the courtesy of not being dropped into the middle of the action with little-to-no information, explanations also don't seem to be as forthcoming with Bird Box. Because the thing here is that no one knows what the monsters look like; anyone who sees them goes crazy  with visions of their biggest, deepest fears and kills themselves in the most dramatic way possible. And with the monsters definitely able to see, how could anyone survive with just a blindfold as their only (limiting) protection? They can scream all they want but…
Starring Sandra Bullock, John Malkovich, Trevante Rhodes, Lil Rel Howery, Sarah Paulson, BD Wong, Jacki Weaver, and Rosa Salazar, Bird Box will be released on December 21, 2018 by Netflix.