Replaying the groundbreaking album Stripped on its 16th anniversary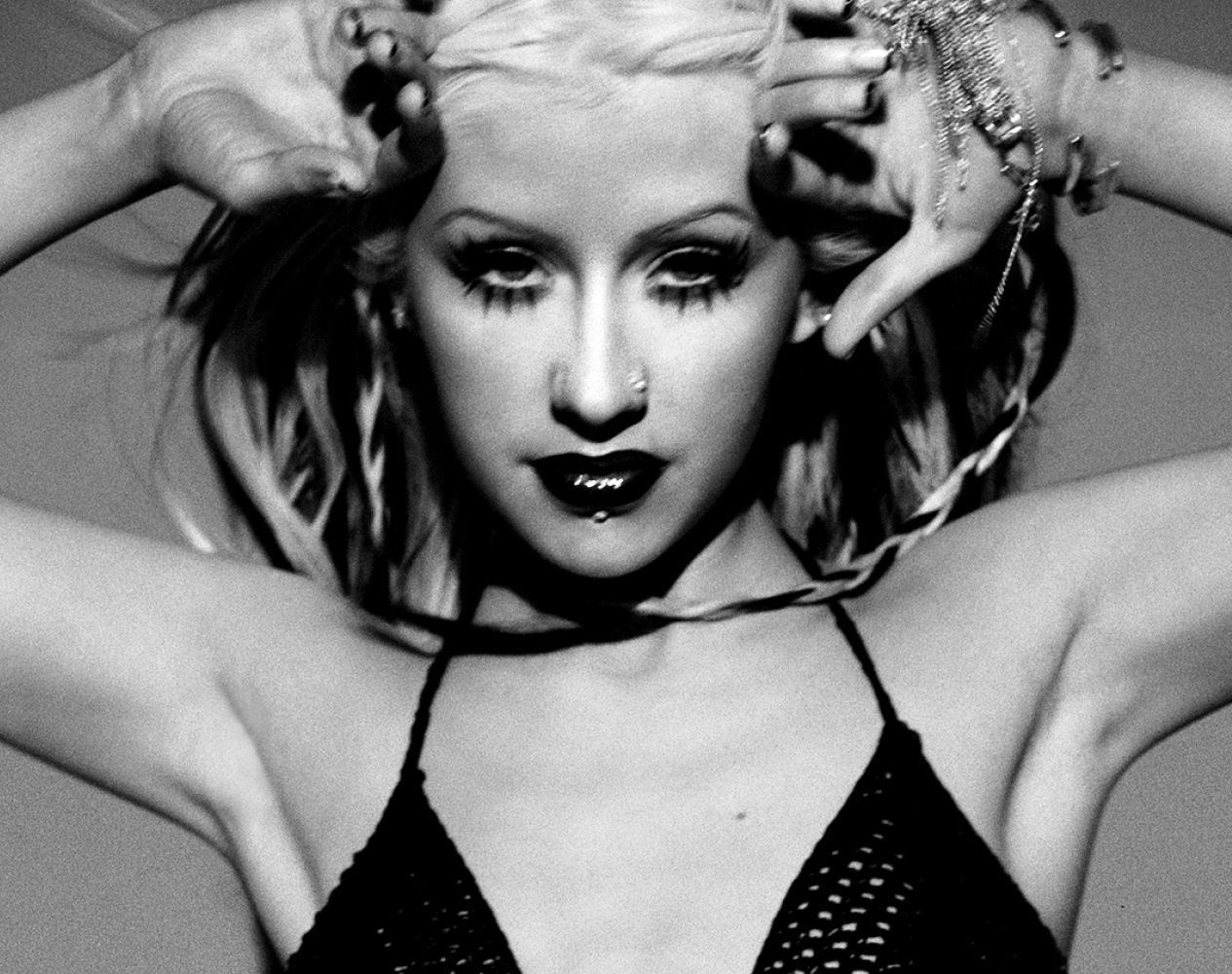 We missed it by a couple of days but as they say, better late than never.
Happy Sweet 16 to the album that rocked pop culture and had it quaking in its pointy knee-high boots when it debuted in 2002!
Stripped is Christina Aguilera's fourth studio album, and it gave the dramatic signal that the pop star was no longer the sweet blond teenybopper with the big voice that everyone knew. Instead, it introduced her more liberated alter ego Xtina, the woman who had no qualms about wearing assless chaps and the skimpiest tops there were. When the music video for the album's first single "Dirrty," featuring rapper Redman, first hit MTV, the response from the general public was puritanical shock. What happened to Christina Aguilera?!
Well, she simply grew up and decided to have more creative control. Before production for Stripped started in late 2001, Aguilera had ditched her former manager Steve Kurtz to sign up with Irving Azoff. Beyond this managerial shakeup, though, is the artist's desire to move away from what she had felt was the superficial and stifling image of the squeaky clean pop star that had been hoisted on her. ""When you're part of a pop phenomenon, you have so many opinions shoved down your throat," she told USA Today in a 2002 interview. "People try to tell you what you should do, how you should act, what you should wear, who you should be with. At the time things started happening for me, it was popular to be the squeaky-clean, cookie-cutter pop singer. But that role didn't speak to me, because it's so boring and superficial."
With Aguilera doing a lot of the writing for the album's 20—20!—tracks, Stripped's lyrics are honest and emotional, with a number of songs speaking about or alluding to her abusive childhood. It's no pity party, though, because Aguilera was simply peeling back layers to reveal who she really was; as she sings in the "Skipped Intro," "Sorry that I speak my mind / Sorry don't do what I'm told."
With its pop and R&B sound mixed in with other genres, such as hip-hop, soul, rock 'n' roll, gospel, and Latin, Stripped also presented a more evolved musicality from Aguilera. Matched with her new aesthetic of platinum blonde hair (which had a multi-toned phase before she eventually dyed it jet black) and one-liner eyebrows, it created a more "urban" image of the star. (There would be some valid criticism later on about Aguilera's use of black music and urban culture to craft a successful career transition into a more adult image, given that for her next studio album Back to Basics, she did a 180-degree change and went with the retro All-American aesthetic. It's a tactic that a lot of white and white-passing pop stars use to signal how they've outgrown their earlier sound and brand. See: Spears, Britney; Cyrus, Miley; Timberlake, Justin.)
Undoubtedly, especially among her fans, one of the best gifts that Stripped gave was Aguilera's message of feminism. Remember, this album was released in 2002; feminism wasn't quite the celebrity branding tool then that it is now. Aguilera was already being trashed about her fashion choices in this era, but with the heart-pumping down-and-dirty beat of, well, Dirrty, matched with its sexually themed lyrics and Dave LaChappelle-directed video, the vitriol was magnified.
"It was very hard to go through [the backlash to the video]," she told Billboard in July. "There was a lot of, I thought, gender discrimination with this. Because here you have boy bands pelvic-thrusting to death on stage, and all these girls screaming, and no one really says anything about it. It's just 'boys will be boys,' and once again, we are labeling girls who were trying to own their sexuality and not just use it as a man's pleasure. There was a lot of shaming that was going on when I was doing that video."
Aguilera delves deeper into the injustice of these double standards in the single "Can't Hold Us Down," which features rapper Lil' Kim. The song is also said to be her clap back to the degrading allusions that Eminem and Fred Durst had made about her: "When a female fires back / suddenly big talker don't know how to act / So he does what every little boy would do / Makin' up a few false rumors or two."
Stripped's biggest legacy is its encouragement to those who listen to it to be authentic and to love themselves for who they are. Hailed by Rolling Stone as one of the 100 best songs to come out of the 2000s, the single "Beautiful" became an anthem for the LGBTQ community for its message of self-empowerment and appreciating one's own inner beauty, despite insecurities, imperfections, and society's judgement. Written and produced by Linda Perry, the ballad had a Jonas Åkerlund-directed music video that touched on varying issues of self-image. "This song is definitely a universal message that everybody can relate to," Aguilera stated during her acceptance speech at the 14th Gay & Lesbian Alliance Against Defamation (GLAAD) Media Awards. "Anyone that's been discriminated against or unaccepted, unappreciated or disrespected just because of who you are."
Aside from its singles, Stripped has so much more still to offer; listen to it today, and its musicality and message still hold up well. From the frustration of an uncommunicative lover ("Impossible") to the empowerment of leaving a bad relationship ("Walk Away") and the liberating wisdom that comes from following the beat of your own drum ("Soar"), Stripped is one of those albums that you can play from start to finish without skipping a track. Really, it's a kind of gift that rarely comes along.