Get to know the "Father of Video Art" in this historic exhibit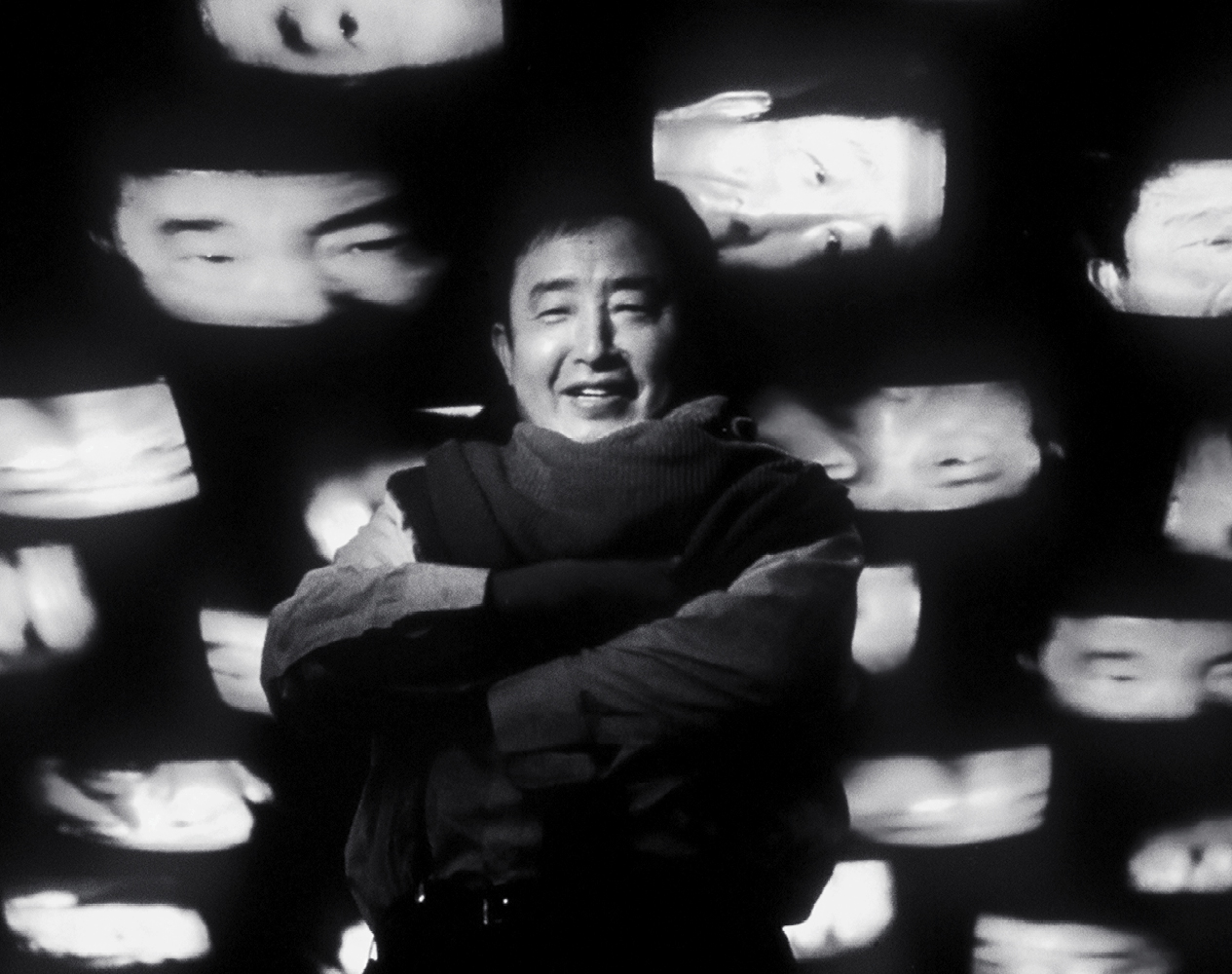 If he were still alive today, how would Nam June Paik perceive today's YouTube culture?
"Oh, he would have loved it," said Ken Hakuta during León Gallery International's press conference for the upcoming exhibit Nam June Paik in Manila on Tuesday. Hakuta, an American inventor and television personality, is Paik's nephew and also serves as the estate executor for the late artist. (Very important sidebar: He's also the father-in-law of comedienne Ali Wong.) "He'd be very happy that everyone has their own channel. He wanted the same for every artist then, and he wanted the directory of television stations to be bigger and thicker than the Manhattan directory—which is how it is now, if we were to print a directory of all existing YouTube channels."
A visionary who was way ahead of his time, Paik, born in 1932, foresaw early on the influence that television and the internet would have, not only on art but on global culture. Though classically trained in music and a voracious reader, he became a prominent figure in the international avant-garde scene with his prescient grasp on consumer technology, in particular video art. "He found video art to be a completely new area back in the '60s, which was a time when television wasn't in everybody's homes yet, even in the United States," Hakuta shared. "My uncle was just trying to come up with something new, and he came upon it. Now, video art—or media art—is the biggest art major taken in art schools in the US and in Europe."
The first video performance
Paik's friendship with Nobuyuki Idei, a Sony Corporation executive who later on became its president until 2005, paved the way for what became known as the first video performance: "In 1962, when Sony was experimenting with the Portapak, which was this big and bulky video camera, my uncle was able to have one of its prototypes," Hakuta narrated. "Sony was very progressive: They wanted artists to use the product so they can learn what people can do with it." Legend has it that on October 4, 1965, Paik videotaped Pope Paul VI's motorcade procession through New York. He then played the footage for his friends at Café a Go-Go in Greenwich Village—et voilà, the first presentation of its kind.
"That footage is lost, though; nobody has any record of it," Hakuta continued. "People question the truth of that story because the video camera wasn't available in the market yet at that time, but Paik already had the Sony Portapak prototype then; I confirmed that story with Mr. Idei himself a few years ago."
Paik is also credited for coming up with the term "electronic superhighway" in referring to the various multimedia art forms and communications.
The first show of its kind
"He is probably the most represented Asian artist in Western museums," said León Gallery International's Jaime Ponce de Leon. "A number of them have galleries dedicated to his art, from the Tate Modern to the San Francisco Museum of Modern Art to the Museum of Modern Art in New York."
Nam June Paik in Manila will be the first show on Paik to be staged in the Southeast Asia region—Manila is ahead of Singapore in this aspect—and it had its roots in the friendship between Hakuta and Ponce de Leon. "We thought of bringing this show here, which hasn't been easy to do, given that the Gagosian represents Paik," Ponce de Leon shared.
"Larry Gagosian himself makes the decisions, and his approval is extremely difficult to get," Hakuta added.
Nam June Paik in Manila will feature 24 pieces made between 1983 and 2005, including several iconic works that blur the line between art and technology: "One Candle," which has a lit candle ensconced within a TV casing, and "TV Buddha," which has the Gautama contemplating his own image captured on closed-circuit TV.
Given that visual art remains to be the most popular among the local audience, Hakuta and Ponce de Leon are optimistic about the reception to Paik's works. "Filipinos are receptive to getting enlightened on the movements in international art, and video art is direction that it is going to," the latter opined.
León Gallery International, by the way, is a subsidiary of the action house León Gallery. Nam June Paik in Manila will be its first-ever exhibit, with the 245 sq.m. space designed by J. Antonio Mendoza.
If the cultural reflection and humor that are apparent in his works were any indication, Paik would probably still be a prominent figure in today's GIF- and viral clip-saturated culture had he been born a bit later. "My uncle was influenced by people like Joseph Bueys, the dancer and choreographer Merce Cunningham, and the writer/philosopher Marshall McLuhan," Hakuta shared. "But he was also influenced by MTV—and he probably influenced MTV in turn. He just wanted to try something different every time."
Nam June Paik in Manila is presented by León Gallery International in collaboration with Gagosian Gallery. The exhibit opens on October 22. León Gallery International is located at the ground floor of Corinthian Plaza, 121 Paseo de Roxas, Legazpi Village, Makati.