Ballet Manila gets a little more rock 'n' roll for its 23rd performance season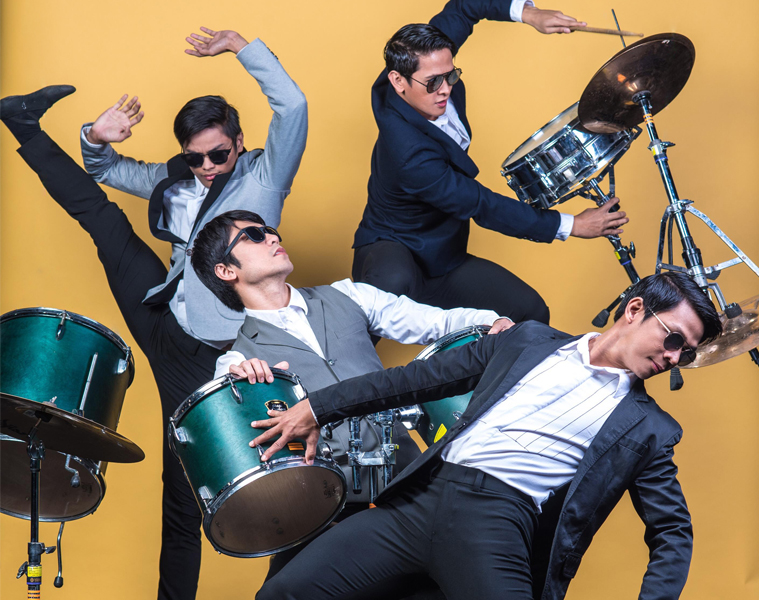 Ballet Manila turns 23 this year, and true to its millennial age bracket, the dance company didn't limit its imagination in producing and presenting its latest performance season. Serving both as a retrospective of some of Ballet Manila's greatest hits and a progressive agenda for making ballet more accessible to a bigger audience, Tour De Force is a showcase of what the company is really all about.
"We want to tell the world, 'This is us, this is Ballet Manila,' in the only way we know how: through world-class performances," said the company's CEO and artistic director Lisa Macuja-Elizalde of their upcoming performance season during Tour De Force's media preview. "We have specially curated these shows in such a way that each one could be easily enjoyed by all."
There is some working formula that Ballet Manila sticks to in coming up with an annual line-up of shows: There has to be one classical ballet every season, and the wrap-up show is a banger of a season-ender. For this year, the company further stretches the performance possibilities that ballet contains and presents how versatile their dancers and creative collaborators are. "We can do classical and contemporary, we can do children's repertoire and two historical retrospective programs—we can do anything!"
Kicking the season off is the two-week spectacle "Iconic," which combines 14 different performances from 17 different choreographers, including the late Tony Fabella, Osias Barroso, Agnes Locsin, and Augusto "Bam" Damian III.  Expect the graceful, ethereal movements that ballet is traditionally known for get turned and twisted into more visceral performances set to adrenaline-pumping beats with a different show every weekend. "Iconic 1.0" will be held on September 1 and 2, and "Iconic 2.0" on September 8 and 9.
Oh, and a bonus: One ticket will be valid on both weekends, meaning there's no reason to watch one show and miss the other.
October is about the return to a classic. "Le Corsaire (The Pirate)," which is loosely based on the Lord Byron poem "The Corsair," is a favorite among ballet audiences around the world—despite its plot's culturally insensitive elements (sexual slavery, stereotypical depiction of Muslims)—because of how it allows dancers to make joyous leaps, turns, and tricks that showcase their skills and power. Described Macuja-Elizalde, "It's such a light, in fact silly ballet, if you ask me, because the heroine gets kidnapped twice. Once I understand, but twice—really?!" A problematic story notwithstanding, this classical show carries an undeniable gateway appeal.  "It's such a great show to introduce classical ballet to new audiences, especially the younger generation, because the story is easy to follow and the dancing is so exciting. If I were asked to put on a classical ballet that will make balletomanes out of audiences, I would put on 'Don Quixote' and this one, because for me, these two are the ones that sell to both the audiences and the dancers."
Ballet Manila's "Le Corsaire" goes onstage on October 20 and 21.
Another return to a favorite marks November with the restaging of the Macuja-Elizalde original "Cinderella." A surprise hit when it premiered two seasons ago, Macuja-Elizalde's first original full-length ballet will usher in the holiday rush and cheer with its theatrical comedic elements, modern live special effects, and romantic classical scores; there'll even be audience participation. "I really missed 'Cinderella' and I'm beyond elated about its restaging," Macuja-Elizalde shared. "The magic, the fantasy, and the wonder—it has everything the audience wants in a ballet." "Cinderella" returns to bring magic and romance onstage on November 24 and 25 and December 1 and 2.
To end their 23rd season is the double header "Deux," which covers a wide spectrum of music, from B (Beatles, The) to C (Chopin, Frederic). The first part features dreamy, romantic ballet danced to Chopin's music, hence its title "Les Sylphides (Chopiniana)," while the second part is the culmination of a long-term pet project of frequent Ballet Manila collaborator, choreographer Martin Lawrence. "The Winding Road" is a rock 'n' roll ballet inspired by songs from the Fab Four, a seamless merger between a timeless, classical art form and what arguably remains the pinnacle of pop/rock music. It's sure to be a favorite among both the younger and the not-so-young crowd. "Deux" makes its double premiere on March 2 and 3, and on March 9 and 10.
For more information about the shows, including ticket prices and schedules, visit the Ballet Manila website and follow their social media accounts.  Tickets are available at all TicketWorld outlets. Call 891-9999 for more information.
Those planning to watch all the shows may take advantage of the company's Season Subscription Programs, which offer up to 50 percent discounts on ticket prices. Visit Ballet Manila's TicketWorld page and click "View Details" under "Season Subscription Program" for more information.