The monthly round-up: follow-ups, dual personalities, and double meanings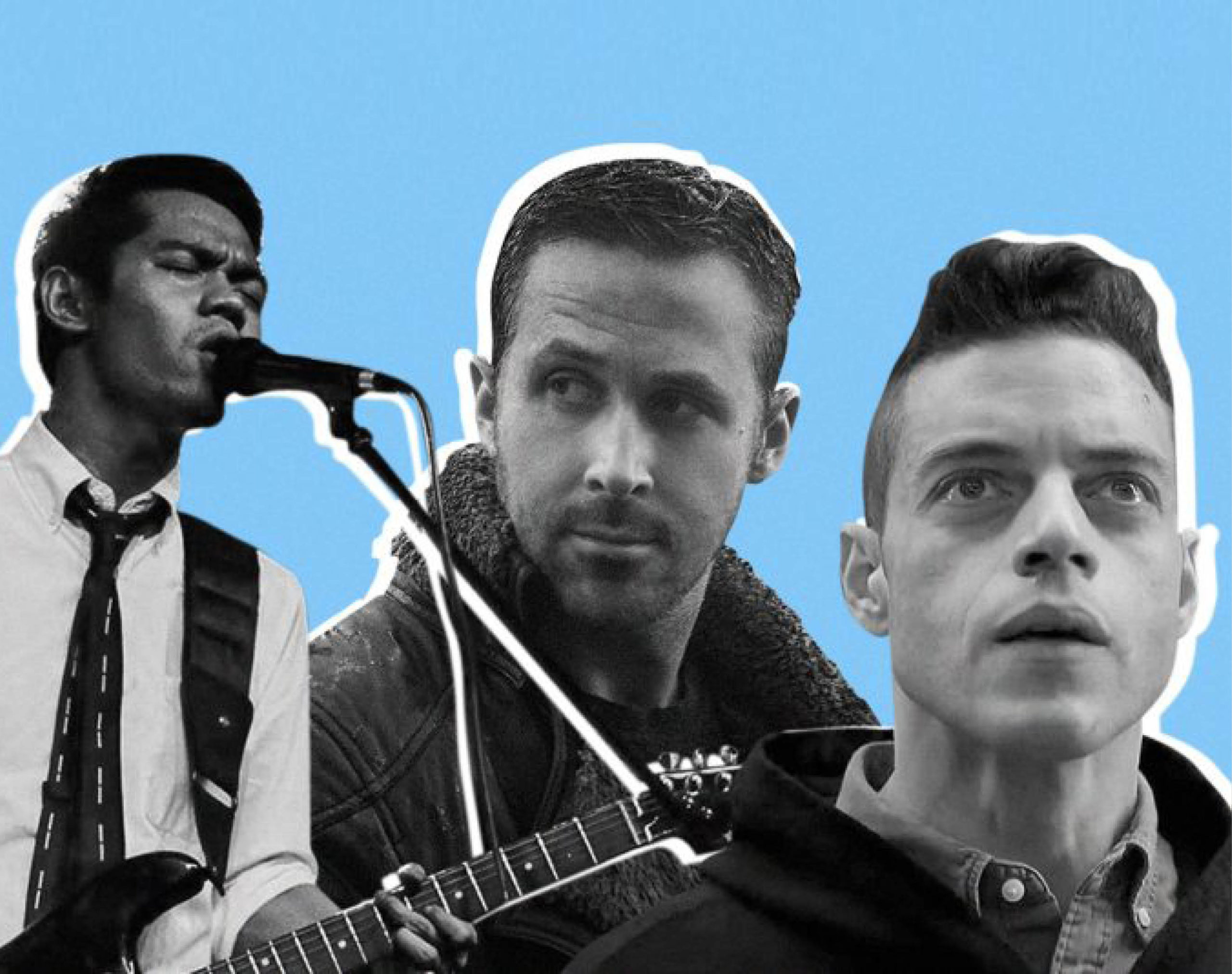 We're well into Libra season. What does that have to do with our recommended entertainment selections for this month? Nothing much, really, except that with the theme of duality we unexpectedly found running through the items on this round-up list. Two sides to every story, weighing things—all these fall within the domain of the sign of the Scales. Weigh your options before plunking down your time, effort, and hard-earned money into anything, y'hear?
Sequel: Blade Runner 2049
October 6|Local cinemas
Who cares what we have to say about this movie? Early reviews already tout this sequel of the 1982 cinema classic as "a sci-fi masterpiece" that "[elevates] mainstream moviemaking [sic] into high art." Directed by Denis Villenueve and starring Harrison Ford, Ryan Gosling, Ana de Armas, Robin Wright, and Jared Leto, Blade Runner 2049 is bound to be one of the year's more memorable cinematic experiences. Whether that's for good or for bad, we'll just have to line up at the cinema houses to judge for ourselves.
Double-cross: Ballet Manila's Swan Lake
October 7, 8, 14, and 15|Aliw Theater, Pasay City
After the success of the original production of Gerardo Francisco's Ibong Adarna, Ballet Manila forges on with its 22nd performance season with the timeless classic Swan Lake, the ballet that had sparked the interest and inspired the then-14-year-old Lisa Macuja to become the dancer, artist, and now Ballet Manila CEO and Artistic Director that she is.
Featuring the original Lev Ivanov choreography for the first act and choreography by Russia People's Artist Sergey Vikulov and Tatiana Udalenkova for acts two to four, Ballet Manila's Swan Lake promises to be a world-class rendition that will put the spotlight on a new generation of ballerinas and danseurs.
Alternating in the dual role of Odette/Odile are Katherine Barkman, Abigail Oliveiro, and Joan Sia, who makes her debut as the black swan, and alternating in the role of Prince Siegfried are Ballet Manila resident guest artist Joseph Phillips, Elpidio Magat, Romeo Peralta, Rudy de Dios, and Mark Sumaylo.
The ABS-CBN Philharmonic Orchestra will play live Peter Tchaikovsky's original score, under the baton of Russian conductor, Maestro Alexander Vikulov of the Mariinsky Theater.
Swan Lake goes on stage at the following dates: October 7 and 14 at 6 p.m. and October 8 and 15 at 3 p.m. For information on ticket prices, visit the Ballet Manila website.
Double meaning: BTTR
Jensen and The Flips
October 7
Two years after their debut album Honeymoon, Jensen and The Flips returns with BTTR. How did the guys try to avoid the dreaded sophomore album slump? By keeping the balance between staying connected to their pop/R&B roots and maturing as musicians.
"Hopefully, we pulled it off," says front man Jensen Gomez. "Because you don't actually make a follow-up [album]; you make a new one. If you are going to  listen to our [new] album thinking that we're still going have the same sound like the first one, that's going to be a bit difficult."
BTTR promises to be a highly personal creative project, especially where Gomez is concerned. Even its title involved some sort of emotional excavation, after guitarist Mel Roño came up with the idea. "It made sense to me, since I wrote all the songs when I was bitter about stuff or when I was pretty much lying to myself that I was actually better," says Gomez. "Hence, the name could mean [bitter or better], depends on who's listening to it. The 'better' part of the album seems like an escape."
We can hardly wait to hear what new bops and slow burners that the band has to offer, so in the meantime, let's revisit our favorite track from Honeymoon:
BTTR will be launched this Saturday, October 7, at the Events Center at the fifth level of Century City Mall in Makati. Reese Lansangan, Mayonnaise, IV of Spades, and Tandems '91 will also be performing.

Double personalities: Mr. Robot season three
October 11
A confession: we haven't finished season two of Mr. Robot yet, so we're not up to date with whatever fresh hell that Elliott Anderson had gotten himself into. But it seems that Mr. Robot, Elliott's shadow side, is still around, still hell-bent on getting to the "Phase 2" of the revolution to bring down the existing power structure, at any cost.
Rami Malek remains as compelling as a wide-eyed ingenu three seasons into the show, and the addition of Bobby Cannavale as a new character can only make the mix more interesting.
https://youtu.be/46byqBf0dVk