Rizal's mom's bologna sausage recipe, Gregoria De Jesus' account of Bonifacio's last days, and more at this auction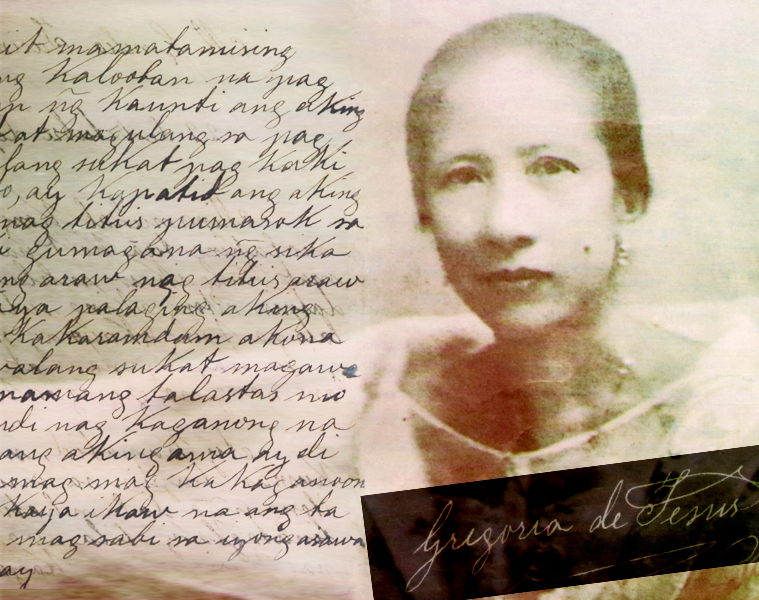 Following the record-setting winning bid (P112 million for Jose Joya's 1959 abstract work "Space Transfiguration") in March, Leon Gallery is once again gearing up for another exciting auction of masterpieces, heirloom furniture, and historically relevant memorabilia.
To be held on June 9, Leon Gallery's Spectacular Mid-Year Auction 2018 is headlined by masterpieces from the likes of Lorenzo Guerrero (mentor of Juan Luna, no less), Fabian de la Rosa (also mentored by Guerrero), Fernando Amorsolo, Jose Joya, Vicente Manansala, Ang Kiukok, Lao Lianben, Malang, and more.
Contemporary artists are also well-represented, with works from the likes of Geraldine Javier, Ronald Ventura, JC Jacinto, and MM Yu contributing to the 160 lots that will be up for auction.
Exquisite pieces of antique furniture will also be put on the auction block, such as an Isabelo Tampinco armchair, a Mariposa chair made from narra, a Sheraton-style sideboard that features bone inlays, and the magnificent Arnedo dining table that was made in the 1880s. Over five meters long, the narra table has had notable guests dine on it, from European royals such as Prince Alfred of Great Britain (the second son of Queen Victoria and Prince Albert), the Grand Duke of Russia, Prince Alexei Alexandrovich (son of the Tsar Alexander II), and our own National Hero Jose Rizal.
Yet what promises to be the most exciting part of the auction are letters penned by some of the most extraordinary figures in Philippine history.
There is the bread-and-butter note that Rizal had written to Scottish millionaire Don Alejandro S. Macleod; the note is believed to have been written in 1891. There are also the letters that Rizal's mother Teodora Alonso received from various historical personalities, as well as court documents pertaining to a lawsuit that was brought against her and her brother. Accused of attempting to poison her sister-in-law, Alonso's experience of persecution is said to have greatly influenced her son's nationalism.
There is also a recipe for bologna sausage found among Alonso's papers, though it is unclear whether she herself wrote it or not.
Though its contents have been quoted in various publications about Philippine history, nothing beats seeing and reading for one's self Marcelo H. del Pilar's letter to his wife Marciana, where he detailed his hardships while being marooned penniless in Madrid and then begged her to help him find a way to get home to Manila, despite the enemies he had made among the Spanish friars; sadly, he died of tuberculosis in Barcelona just a month before the Cry of Balintawak happened. As Lisa Guerrero Nakpil put it in her notes about the letter, "M.H. del Pilar is recognized as a patron saint of Filipino journalists who have named their association the 'Samahang Plaridel' after his pen name, taken from one of Bulacan's most famous rivers."
But undeniably the most explosive among the historical papers in the auction are the handwritten letters by Gregoria de Jesus, wife of Andres Bonifacio and Lakambini of the Katipunan.
Among the documents are de Jesus' narration of the events leading to the Tejeros Convention of March 1897, the deceit and betrayal that happened at the said Convention, the violent arrest, imprisonment, trial, then disappearance of her husband and his brother Procopio, and the suffering she had gone through while looking for their remains in the mountains of Maragondon.
"There are simply too many treasures to mention at the Spectacular Mid-Year Auction," Leon Gallery director Jaime Ponce de Leon acknowledges.
So if you have the funds to make a bid, why not invest on any of these treasures? In case you don't, make a visit to the gallery anyway and see them for yourself.
The Spectacular Mid-Year Auction 2018 happens on June 9, Saturday, 2 p.m. at the León Gallery, ground floor of Eurovilla 1, Rufino cor. Legazpi Streets, Legazpi Village, Makati.
Visit the León Gallery website for more information.
All images courtesy of León Gallery.