It's finally here: the Puma X jeffstaple sneaker is a call back to a '70s icon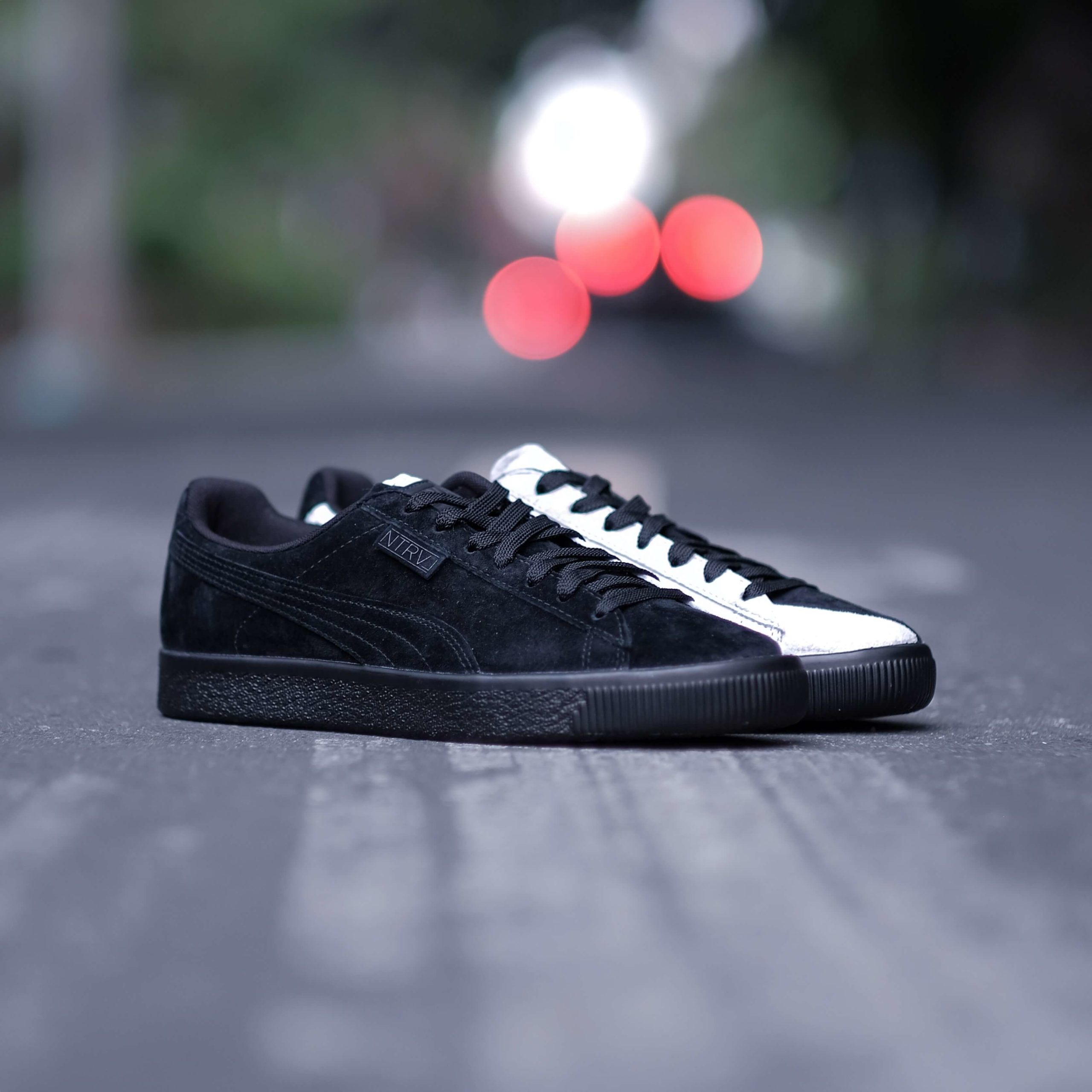 No more wondering what it's gonna be like: Puma and streetwear curator and designer Jeff Ng (aka jeffstaple) of Staple Pigeon had collaborated to create a new sneaker—and Manila's got them in its Sneak Peek stores.
We all know Puma as an authority in sneakers, but to insert jeffstaple in the picture makes this footwear development even harder to ignore. A brief background on this guy: jeffstaple is the founder of Reed Space in New York, which is a skatewear and streetwear shop carrying lots of quality streetwear brands. From there, he made his own in-house visual communications agency Staple Design, alongside Staple Pigeon, his own streetwear brand. He is responsible for the famous Nike Pigeon Dunks that made people line up in front of his store in 2005. So he's a pretty big deal.
So Puma and jeffstaple collaborated for a capsule collection of footwear, apparel, and accessories. Special attention went to the sneakers in the collection, the Puma X Staple Clyde #NTRVL, which is the latest reiteration of the iconic Puma Clyde (which, in turn, is a 1973 reiteration of the Puma Suede, edited to honor basketball -and style icon Walt "Clyde" Frazier.) jeffstaple lent his signature design of juxtaposing contrasting materials and colors in one design, resulting to a refreshed take on the Puma Clyde.
Now, you can finally grab your own pair without having to leave the country or having it shipped here, as Sneak Peek is currently carrying a limited number of pairs of the Puma X Staple Clyde #NTRVL. Yet one more reason to run to the nearest store.
Save
Save
Save