The week that was in style: July 16-22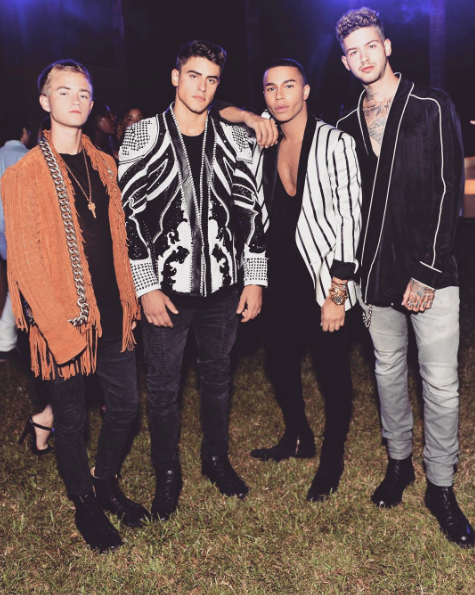 MANIFESTO: A DENIM AND STYLE TRENDS FAIR
July 17 | Makati City, Metro Manila
Our week-long denim and style trends exhibit with The SM Store Makati wrapped up last July 17, with an exclusive shopping event with celebrities and influencers Tommy Esguerra, Kyle Perry, Mac Lofgren, Vince Vandorpe, and Hideo Muraoka held on July 14. The exhibit was a curation of items from SM Men, SM Youth, Salvatore Mann, Milanos Shoes, and SM Accessories, with a spotlight on their denim collections.
INSTITUT DES MÉTIERS D'EXCELLENCE IN ITALY
July 18 | Florence, Italy
LVMH is said to expand its artisanal school to Italy through a partnership with the fashion school Polimoda. Opened in 2014 in France, the institute specializes in relaying top craftmanship skills in creating quality goods–from dresses to suits, to bags, watches, and shoes–to younger generations in the the métier (industry). The students that will be admitted in the institute will also have an on-the-ground training with the ateliers of various LVMH brands, such as Louis Vuitton, Christian Dior, Givenchy, Bvlgari, and Moët & Chandon.
BALMAIN ARRIVED IN LOS ANGELES
July 20 | Los Angeles, California
https://www.instagram.com/p/BW0pcbtA7E5/?taken-by=balmain
The #BalmainArmy trooped to Beverly Hills to celebrate Balmain's arrival in Los Angeles, with the opening of its first-ever boutique on the West Coast, plus the label's collaboration with Beats by Dr. Dre.
Oliver Rousteing, Balmain's creative director, played the host that night, providing guests with exclusive Beats headphones so they could listen to his personal playlist. The evening ended with the presentation of Balmain's Resort 2018 collection. Besides the lights coming from the glimmering LA city skyline, celebrities and models came in blinding head-to-toe Balmain.
https://www.instagram.com/p/BW1UNbtgm-G/?taken-by=balmain
SNEAKPEEK UNLOCKED PUMA X STAPLE CLYDE NTRVL COLLECTION
July 21 | Mandaluyong, Metro Manila
Sneaker store Sneak Peek unveiled the limited-piece Puma X Staple Clyde NTRVL collection at their Shangri-La store. The sneaker is one of Puma's latest collaborations, this one with streetwear curator and designer jeffstaple. The footwear in the collection achieves color-blocking through the two-part division of each shoe in opposing colors. There's also matching apparel and accessories to bring efficient mobility to to the wearer, along with quality design, of course.