Starting tomorrow, you can get your hands on the Fendi X Tae Yang capsule collection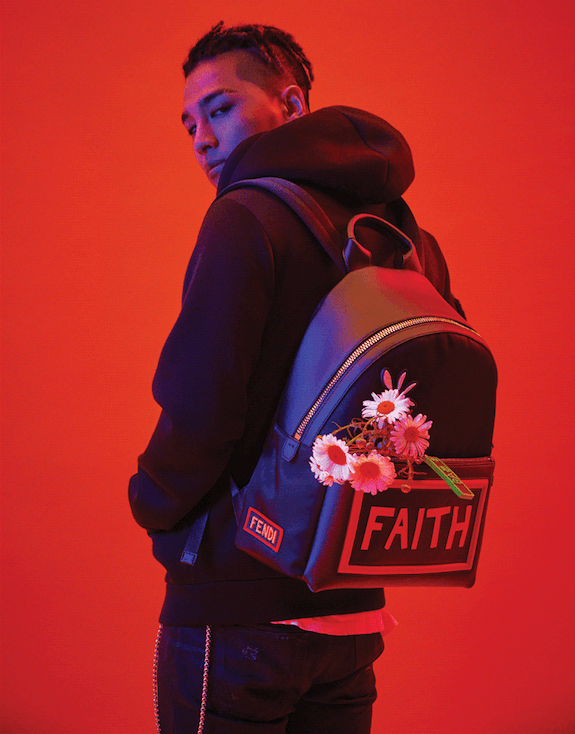 Fendi recently collaborated with Big Bang member Tae Yang for a capsule collection of t-shirts, jackets, hoodies, bags, and accessories.
Fendi for Young Bae—the Kpop star's real name—is an extension of the brand's fall/winter 2017 collection and is influenced by Tae Yang's personal style and chic attitude. Major details of the designs are the white daisy graph on both the shearling and leather backpacks, and the words "saved," "passion," "faith," and "grace" printed on the t-shirts, neoprene jackets, bags, and flat pouches (that also come in both shearling and leather). Fendi also included knit sneakers in white and black, and snap hooks with the words "think" and "young" printed on them.
The capsule collection is currently available for pre-order on Fendi's webshop, but the pieces will be available at Fendi stores in Hong Kong starting tomorrow.
Save
Save