Model off-duty style: Vince Vardorpe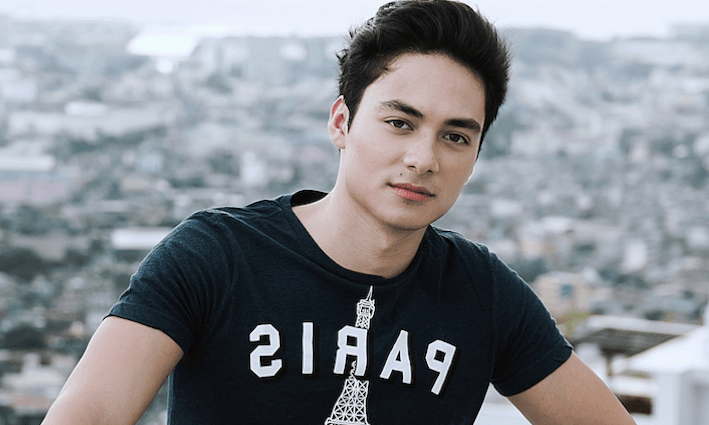 The Belgian-Filipino Vince Vandorpe is no stranger to the Philippines. Even though he grew up in Kortrijk, Belgium, his father was very generous to have had him visit his mother's relatives in Dumaguete several times until he finally moved to the Philippines in October of last year. Upon settling here, the 21-year-old decided to take a chance on his dream of being in the limelight. Vandorpe says, "Whenever I visited the Philippines, I would get approached in the mall by model scouts asking me to go and do VTR for their agencies, and finally, I did. It was a decision I had to make because back in Belgium, I had no idea what to do." In fact, at Syntra University, he was shifting from one degree to another. "For a year, I studied multimedia and then shifted to business administration. That's what I was doing before I came to live here."
So far, things are going smoothly for Vandorpe in this part of the world. After just three months since moving to the Philippines, he is now signed with a modeling agency and a talent management company, has been seen in a couple of TV commercials, and appeared in numerous editorials in magazines.

How is it like living independently?
"It's kinda difficult. I am not used to living alone. I never had to clean, I never had to cook before. I'm struggling with cooking but I'm still here, I am alive."
Was it always your dream to be a model?
"I've always dreamt of being an actor, not a model, so this is like part of it—a start, I guess. Even in class presentations in school, I was always trying to make people laugh."
You were approached by talent agents in your previous trips here, but how did you actually start becoming a model?
"I walked into an agency after two weeks of living here."
Whom do you look up to in the industry?
"Mostly the foreigners in the business, like James Reid. He made it to the industry in such a short time and learned the language really fast. I've been studying Filipino since October, but I have picked up a lot of the language from my ex-girlfriend who's Filipina."
What's the end goal of all this?
"I think people will see more of me in fashion and modeling, but later on, it's gonna be more of acting—well, at least that's the plan. I just want to be successful. I want my parents to be proud of me and with what I do. I try to do everything here without their support, like financially, I don't ask for money. I want to show them I can do it by myself."
How do you describe your personal style?
"I am very laidback when it comes to clothing. As long as I'm comfortable with the clothes, I'm fine."

What are your favorite brands?
"Definitely H&M, their stuff are nice and cheap! Also Penshoppe and sometimes Bench."
What do we see you mostly in?
"Tank tops and jeans. Also joggers. I wear a lot of joggers because I like to be comfortable. I travel a lot and have to wait a lot so I like wearing something comfortable, unless the occasion calls for something more formal."
See Also
What's your favorite wardrobe item?
"I have a pair of floral swimming trunks that I got for a hundred pesos. I bring it everywhere I go. Even my agents get tired of them but they're really comfortable."
How do you get fit?
"I'm trying to bulk up now for a show, so I do a lot of heavy weight lifting. I've done a lot of Airsoft and I also played soccer."
What are your indoor activities?
"I like to watch movies and TV series and play the guitar. Right now, I'm watching The Flash as well as Endless Love to polish my Tagalog."
Writer Jerico Villamonte
Photographer Charisma Lico
Grooming Ponti