Sexy Summer: Imari Rodriguez sets the runway on fire

Imari talks fashion, confidence, and self-care
Introducing Garage's Sexy Summer: The summer heat is scorching and we're even taking it further with this roster of personalities who are not only the definition of sexy but are fitness goals as well. Our roster this year consists of entrepreneurs, athletes, and models, whose bodies of work go beyond aesthetics. Celebrate summer with this group of fitness enthusiasts who believe that health is central to one's lifestyle.
To complete our Sexy Summer series, we have the adventurous model Maria Imari Rodriguez. Ever since Imari was a kid, she dreamt of being a fashion model as she witnessed its exciting world on the small screen.
"Since I was a little girl I always watched fashion shows on TV. When I was in high school, I told my mom and sister that I wanted to be a model," shares Imari. "My sister would bring me to castings/VTRs, and I'm really thankful that my sister and my mom are very supportive."
She also exposed herself to the world of fashion by joining local and national pageants. In it, Imari gathered immense experience and eventually met her mother agency, Mercator Artist and Model Management. Aside from runway modeling, she also enjoys the perks that come with being a model. "I love to travel and try out street foods from different countries. I enjoy talking to different people from different cultures," the fashion model shares.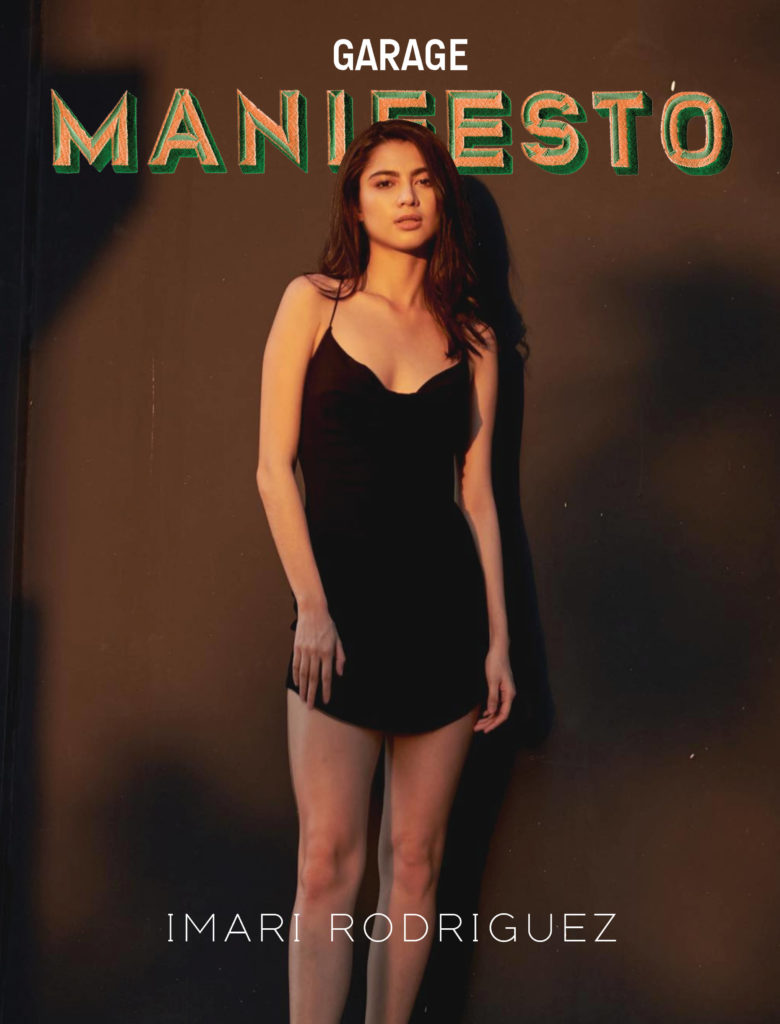 Aside from her passion, Imari talks to Garage about how her summer is different this time around, and how she still manages to live her life to the fullest. From style, runways, and beach escapes, here's how she keeps it on point:
Aside from modeling, what else interests you?
I like reading self-help books and listening to podcasts. Recently, I'm enjoying making TikTok videos. I want to take belly dancing lessons and, hopefully, I have what it takes!
What's the most valuable lesson you learned in modeling?
That no matter how beautiful you are it's always the attitude that matters.
What do you like the most about summer?
When I go to the beach either alone or with friends and everyone having a good time while watching the sunset.
What is your summer style?
Tie dye and neon outfits
What are your summer fashion essentials?
Sunblock, bucket hat, and white flowy dress
Do you have a fashion icon you look up to?
Serena Van der Woodsen and Blair Waldorf from "Gossip Girl." I used to watch it when I was younger with my sister and I just love their outfits.
What are the top three things a model must have in her purse?
Lipstick/blush that complements your skin tone, hair tie, perfume
Favorite summer destination
Coron, Palawan!
Dream summer destination
Santorini! Perfect sunset and good wines, what more can you ask for? I would love to stay there for a month and just explore the whole place!
Do you follow a diet?
I try my best to only eat carbs on the day that I work out. I even remove the top bun of a burger just to lessen the carbs. Sometimes I'll just eat the topping of the pizza just to satisfy my craving.
What type of exercise do you prefer?
I like abdominal exercises like leg raises. They are challenging but very rewarding to do especially when I see my abs peeking through!
Where do you think the love for fitness comes from?
I'm happy every time I work out. It's like I'm doing something good for myself. I also like the feeling of that.
Can you share what your fitness routine is?
I run 15 to 30 minutes on the treadmill and I do a whole bodyweight training program
How would you define sexiness?
When a person is focused on their passion and self-improvement. I also find it sexy when someone is not bothered with other people's opinion and just does what they want.
When do you feel the sexiest?
When I'm in my room I would play good music, dance in front of a mirror, and just hype myself up.
What do you think is the sexiest part of your body?
My waist and collarbone
Image source: Imari's Instagram account