EXCLUSIVE: Leveling the field with Rigo Joseph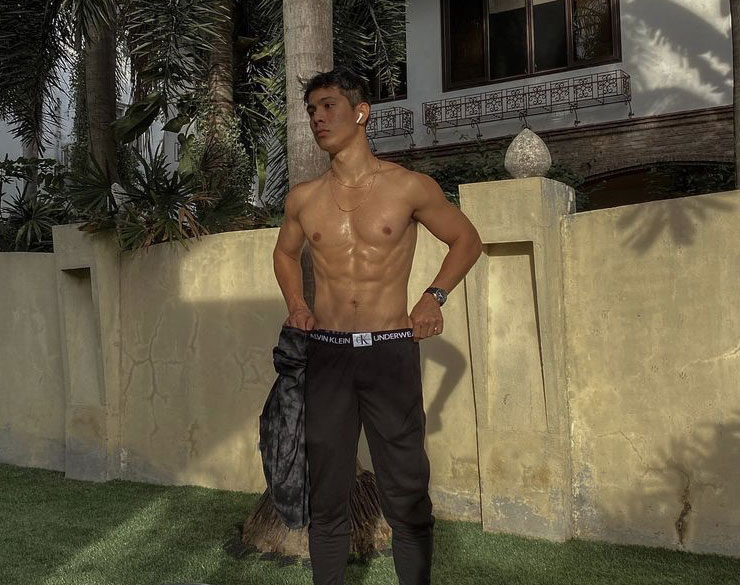 The footballer-turned-model talks fitness and fashion
As we come to age, we start to realize some things do not go as planned. And sometimes it's for the better. One individual who is familiar with the same sentiment is Rigo Joseph.
Born and raised in the Philippines, Rigo has always been active. He's on top of his game playing football until something unfortunate happens. One day, he met an injury in the field that led him to another industry which involved a little less leg work: modeling. 
"It [modeling] never really crossed my mind when I was a kid. I loved football but I broke my knee when I was 20. I had no idea what to do. A few months after, I ended up signing with an agency, and that was it," shares Rigo.
Ever since, he's graced runways and adverts of a couple of well-known brands locally and internationally. You've seen his face on Penshoppe ads, Zalora, Regatta, and lifestyle brand Bratpack.
Although training as a football player was put on hold, Rigo did not take for granted his physicality. He's kept himself busy riding boards and doing calisthenics as a way of being active. With this, we caught up with the model on how he maintains an active lifestyle through outdoor activities and working out as well as his fashion must-have which we also discussed on this exclusive.
What's your proudest moment as a model?
I'm more grateful for the opportunities that it brought. I was able to travel and meet different people of different ethnicities. It also pays for my travels and hobbies and I think that's awesome!
How do you maintain your physique? Do you follow a certain fitness program?
My workouts involve a lot of calisthenics routine; it's challenging. But I'm a huge fan of sweets: donuts, brownies, and cookies. I just try to stay away. Body development is 50 percent work, 50 percent what you eat.
You're a pretty active guy. Aside from skateboarding, what else keeps you active?
I love skating but over the quarantine a good friend of mine invited me to go wakeboarding, and I was hooked. Bought my own board and went on wake trips with friends. The adrenaline it brings is addicting.
You mentioned you're venturing into the wine industry. What got you interested in spirits?
My family's been in the wine and spirits industry since the '70s. So as a '90s kid, I grew up visiting wineries and vineyards; I was bored as hell. But the older I got and the more knowledge I gained about the industry and culture of wine, the more interested and passionate I grew. It's a very social industry that involves a lot of traveling and drinking—the fun stuff.
Talking about fashion, what is your personal style? What are your style essentials?
I'm a fan of cozy fits. So I would normally prefer to put on a cap, big sweater or a loose washed out shirt, some sweatpants, and a nice pair of comfy shoes. Obviously, try to keep it looking cozy and fashionable at the same time.
What are your top five grooming products? Kindly share your grooming routine.
It really isn't much. Hair grease or sea salt hairspray and pad up a nice cologne, that's pretty much it.
How did you become a content creator? Which platform do you favor the most and why?
I just post whatever photos I think would look cool enough to make it on the page. I do enjoy editing videos. Instagram is definitely the platform I enjoy!
Image source: Rigo Joseph's Instagram account
Photographer: Andrea Zubiri