Meet the co-founders of Big Bad Wolf

Bringing the love of reading wherever they go
Driven by passion, Andrew Yap and Jacqueline Ng first launched the Big Bad Wolf Book Sale in 2009. It started as a warehouse sale in Kuala Lumpur, Malaysia, where they provide an exciting array of excess books from international distributors. The affordable prices and the wide selection of books attracted attention and, in no time, the Big Bad Wolf Book Sale turned into a landmark event nationwide.
With the primary mission of encouraging people of all ages to discover the joy of affordable and accessible reading, Big Bad Wolf Book Sale features a wide range of books across all genres, including fiction and non-fiction bestsellers, young adult fiction, as well as an extensive collection of children's books–offering brand new books with discounts as high as 75% to 95% off recommended retail prices.
In an exclusive interview with Manila Bulletin Lifestyle, Andrew Yap and Jacqueline Ng share their insights, interests, and influences, and how they manage to keep Big Bad Wolf alive even in these challenging times.
What were your interests in college?
Andrew: "For me, girls. [laughs] Just kidding. I was interested in cars, I always loved cars–I can consider myself as a car enthusiast. But in terms of, let's say, what to do with my life, I really didn't know what I really wanted to do. I was just in college for a couple of months and then I realized that it wasn't the right thing–studying. I mean, I have a learning disability in a way. I have a short attention span. I know that it was going to be torture and I thought I was just going to waste my time. So, I decided to just do something different rather than go through the motions."
Jacqueline: "As for me, I actually studied accountancy, so naturally, the career path would be in the accounting or auditing line. But in terms of interests, I don't really know. I just remember it was really fun in tertiary."
Where did you grow up and what may be the difference in terms of the reading culture?
Jacqueline said she was born and bred in Singapore. Andrew, on the other hand, grew up in Kuala Lumpur, Malaysia. "Even though we could be considered as neighbors, it's really different. The opportunity of being a reader in Malaysia is a lot more difficult than being a reader in Singapore. Singapore has amazing libraries to the point that the libraries will actually compete with the bookstores. For example, a 'Harry Potter' book is released, the libraries will also release them," Andrew added.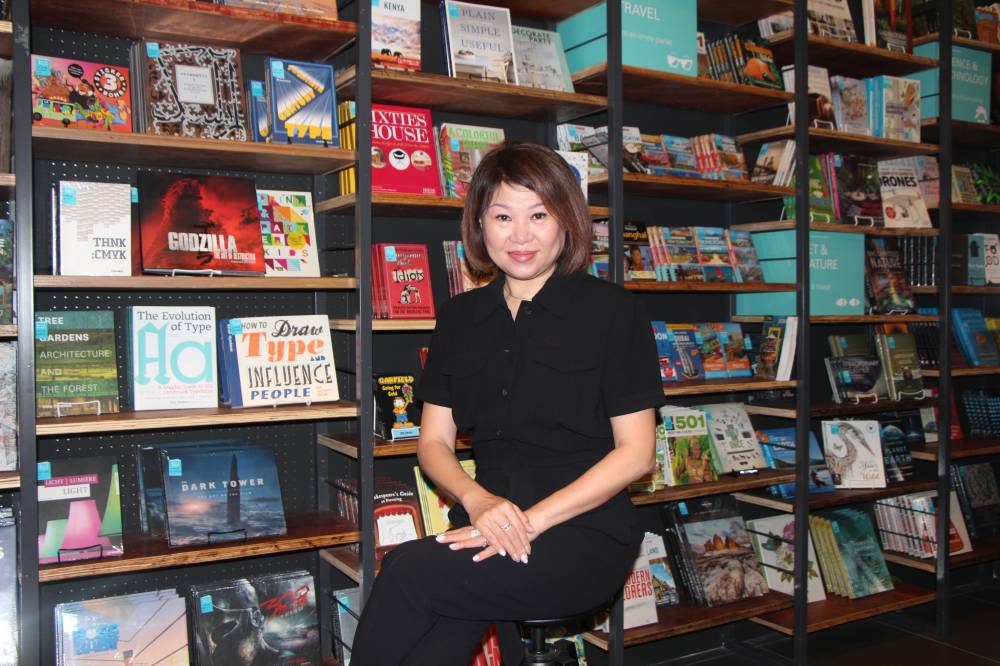 What influenced the birth of Big Bad Wolf?
Jacqueline: Our main mission was to increase readership and English literacy in Malaysia because they only have one book shop. Unlike the Philippines, where majority of people can speak English, only two percent can be considered as avid readers in Malaysia and although they studied English in school, they're not fluent and their confidence in speaking in English is very low. In fact, I remember having fresh graduates as our staff for our first ever book sale, and when I asked who knows the difference between fiction and non-fiction, only two hands were raised out of 50. So, you see, there's always this gap, that's why we are championing readership.
What has been your greatest challenge in hosting a book sale during the pandemic?
Jacqueline: We have to "thank" the pandemic for [allowing] us to host a sale online. Because, previously, we were concentrating so much on the physical event, due to our mission that of which is to convert a non-reader to a reader. It's about increasing readership to begin with. Although we actually have the mindset that if you're not a reader, it's very unlikely that you would go and search for a book online. But if you're accompanying a friend to go to the book sale, it's more likely for you to browse and pick up something especially when the price is right. So we thought that Big Bad Wolf would not serve its purpose if it's an online sale, it has to be a physical sale. People who don't usually read, are starting to read as well, especially for parents, the schools are closed and the kids are stuck at home. Parents need to keep the children engaged, so they turn to books, they can't keep on turning to tv and the internet. So definitely, there is demand for books in this present that we're in.
Andrew: Basically, we brought forward our future plans today. To be honest, timing is good. Everyone is online. Everyone has been forced to get used to buying things online as we are living in a strange time right now, compared to the previous years. We're settling in it early, you know, doing interviews via zoom. Previously, it's a big no, but we have to adapt.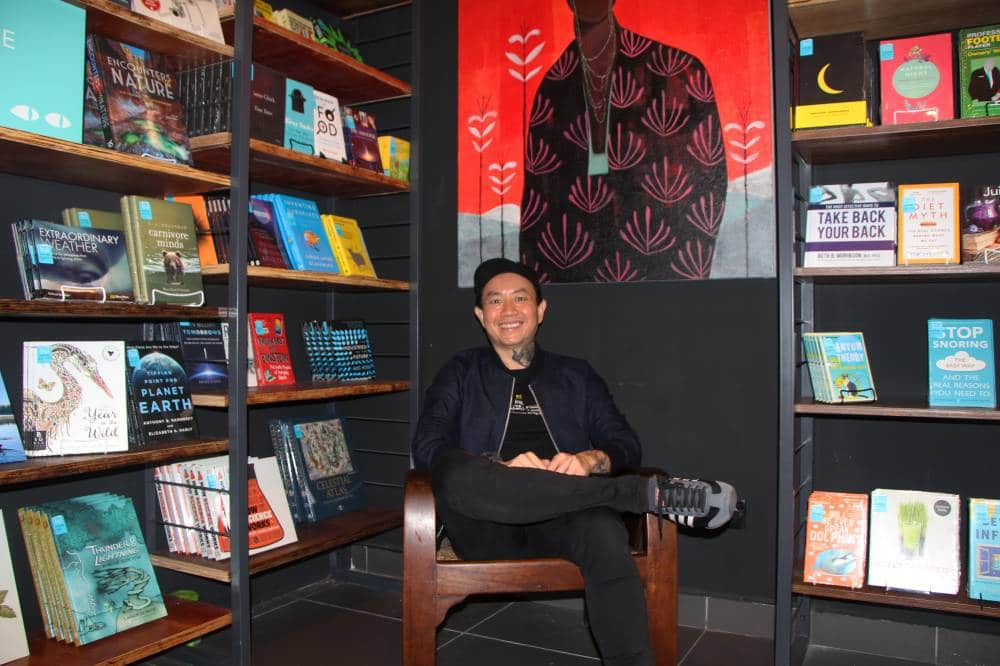 With the book sale conducted online, will it still be an annual event or will we experience it more frequently, maybe quarterly?
Andrew: Since you asked this question, normally we don't want to let the cat out of the bag, but one of the amazing things being online, like you mentioned, having the chance to do it quarterly or every six months. We're still not sure about the frequency but we will decide soon, based on crunching all the data and the customer feedback. You see, the physical event has been always once a year and there's only so much books we can bring in a physical event. In this case, not everyone can buy all the books that they need for the whole year–for one, it could be a budget constraint or you may not find every single title that you like within the time of the book sale. It pains us when people message us asking when will we start the book sale so they can start to save, others even borrow money.
What's your philosophy in life?
Andrew: Personally, I think I'm an easy-going and giving person. Hence, the nature of the business and what we do. Recently, someone asked me about the basis of the business and the goodwill that we're trying to do. For context, we could price our books slightly more expensive, five percent or maybe 10% higher and people would still buy because we don't have any competitor and the whole world is our market. So, imagine if we have priced a book a dollar more–in 2019 alone, we sold 25 million books. It could've been an easy 25 million. But we didn't, the customers know that we didn't. We always believed in the goodness of people. Be kind, first. The kindness in other ways, will eventually come back.
Jacqueline: Black is black, white is white. That means I'm very honest. I always lived my life that way, there is no hidden agenda. I appreciate a business, because there are some businesses that we don't trust, right? I respect a business that has a lot of integrity first and foremost. When Big Bad Wolf started to grow, we realized that we are becoming an integral part of the supply chain, at a point where people are being dependent on the book sale – some wouldn't be able to acquire books if Big Bad Wolf didn't exist. So, we then realized that it wasn't a choice anymore, it became a responsibility. Every decision that we make, we make sure that it serves our mission first.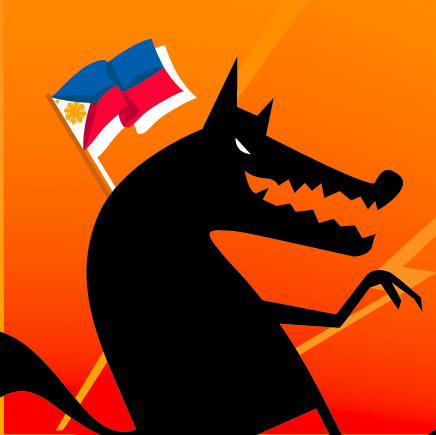 Having its roots in Malaysia, the Big Bad Wolf Book Sale has now successfully extended its footprint to Cambodia, Indonesia, Korea, Myanmar, Pakistan, Sri Lanka, Singapore, Taiwan, Thailand, the United Arab Emirates, and of course, the Philippines. With no plans to stop, they are making reading affordable for readers around the world.
Text by Joe Priela
This article first appeared on Manila Bulletin Lifestyle