Bally pays homage to the 1930s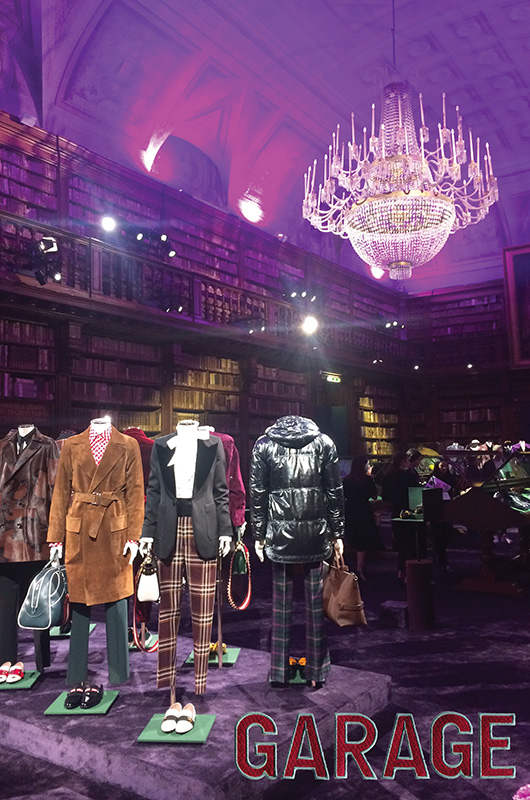 Presentation is everything, and with Bally, the sky is the limit. For Milan Fashion Week fall-winter 2017, the Swiss brand chose to present their new collection in one of the most historical and opulent landmarks in the Italian fashion capital: the Biblioteca Nazionale Braidense on Via de Brera. With its grand chandeliers and hundreds of book dating to the 1880s, the library was the perfect background for the pieces that paid homage to the 1930s.
Jewel tones, vintage tartan patterns, metallics, and velvet are the main elements in the collection, with the silhouettes mostly retro: blazers featuring oversized lapels and mid-front pressed trousers subtly flaring out. The shoes and bags, meanwhile, are updated. Leather goods get a dosage of humor with astronaut-themed caricatures, backpacks are done in tartan, and shoes are literally elevated with thicker soles sporting the signature Bally stripes.
Photographs and text by Melo Albert