Top grooming treatments for problem areas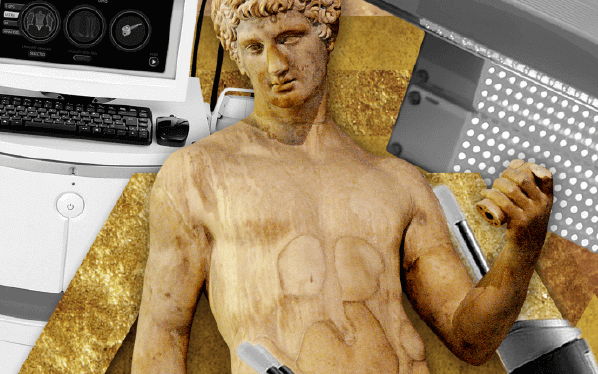 Bacne (or something like it)
Are you even sure it's acne? If it's characterized by small, dark, bumps, maybe it's any of these three conditions: Keratosis pilaris that's caused by skin asthma or atopic dermatitis; stress; your skin reacting to a sudden change in weather; or a manifestation of decreased immune resistance, better known as chicken skin.
Are you getting breakouts only in areas where you shave? "That is folliculitis, which is the inflammation of the hair follicle," says dermatologist Dr. Aivee Aguilar-Teo. The confusion also happens in reverse. "Some people come to us thinking [they have] an allergy when it's actually a pimple. Some think it is prickly heat rash when it's actually acne, and then they self-medicate and apply steroids. They come to us only when it has gotten worse."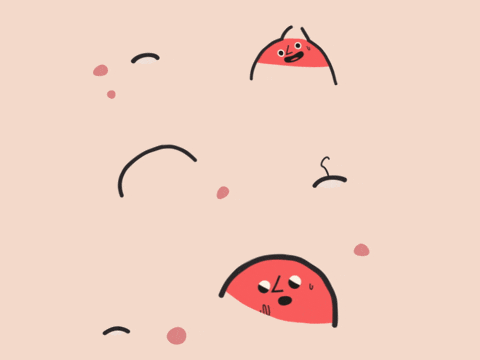 Aguilar-Teo emphasizes the importance of going to a board-certified dermatologist first. "If you don't know the cause [of a skin condition], you can't effectively treat it. As doctors, we check the person's lifestyle, family history, and food intake."
Self-medicating, in fact, often makes things worse. "The tendency would be to squeeze breakouts; don't. Don't go to the internet and self-medicate with over-the-counter products that are not only costly but also could be wrong for your condition. You could end up making it worse and get scars, and scars are more expensive to treat because lasers would then be required. They can also develop into keloids secondary to acne after you have scratched them or have them pressed and squeezed [by an aesthetician with no medical background] at a salon or spa."
And what if your dermatologist has confirmed it is acne? Aguilar-Teo explains, "Acne is hormonal. It is common among men because androgen is a hormone that stimulates it; some guys get sudden breakouts from exercising. It could be steroid-induced acne or one caused by protein shakes, which result to fluctuations in androgen." She busts the myth about drying acne out by rubbing it with alcohol as the first course of treatment. "Body acne is different from face acne. Pityrosporum folliculitis is a mixture of acne and fungus, with the fungus developing from the sweat getting down to the hair follicles. Alcohol won't be enough [to treat it]."
However, treatments at Aguilar-Teo's The Aivee Clinic (with branches in Taguig, Ortigas, and Muntinlupa) are, and they vary depending on each patient's compliance, from the prescribed topical formulations and peels to oral tablets for hormonal conditions. Lazier guys can do the laser and light treatments for faster results, and for those with the budget, the Aivee Institute has the first Picosure machine in the Philippines, a technology loved by the most porcelain-skinned celebrities for its deep pigment-busting, cold tipped laser prowess; think Revlite but 10 times more effective at clearing up the skin, be it the deepest, darkest acne scars and even tattoos, black or colored.
Unwanted body hair
When it comes to body hair removal, waxing is your best bet to avoid irritation such as razor burns and ingrown hair.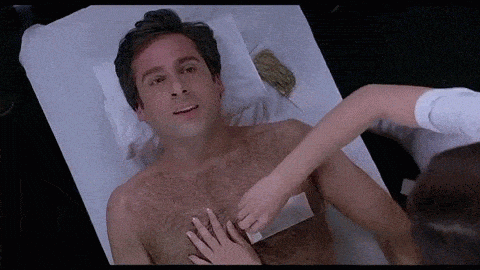 Singapore's award-winning waxing and spray tan salon Pink Parlour, with branches in SM North Edsa, Robinson's Galleria, A. Venue Makati, and Eastwood Mall, specializes in this, using two kinds of waxes—soft and strip—for different areas and types of hair, such as the big, flat, coarse ones of your frontal and back areas (P1,150) and the thinner hairs on the crevices of your crack (P350).
To eliminate the need for shaving and waxing once and for all, diode lasers are a worthy investment. The Aivee Clinic has the Soprano Ice, a diode laser that kills the hair follicles themselves, and its cooling tip makes the procedure painless and fast. Depending on the fineness and coarseness of the hair, total hair removal could take anywhere between five to eight 10-minute sessions once a month.
Man boobs
Clinically called gynecomastia, this condition signifies an endocrine imbalance of the hormones estrogen and testosterone. "It is caused by genes, steroid use, or excess fat, and no matter how hard you exercise, manboobs will stay perky," says Dr. Z Teo.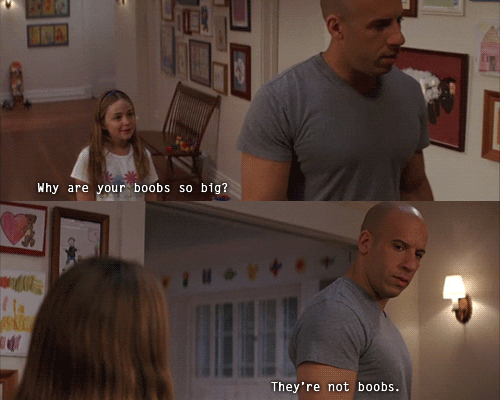 Most guys are afraid to ask about what can be done about them, but with technology, the solution is quick and virtually painless. "Lipo today is very advanced: Machines melt the fat before they are taken out so there is less trauma to the tissues below. We start with a small surgery called small lipo, then we take away a bit of fiber just below the nipple that is giving the breasts a conical shape that sticks out even when a guy is wearing a t-shirt." Teo assures patients that they can resume doing normal, non-strenuous activities the next day such as office work after the procedure, though bruising in the incision areas will take three days to a week to go away.
Love handles
"We all have abs; we just have to bring them out," says Teo. While some get results through good ol' diet and exercise, some are just not as lucky, as they are genetically predisposed to the little stubborn pockets of fat on the lower abdomen and on the sides.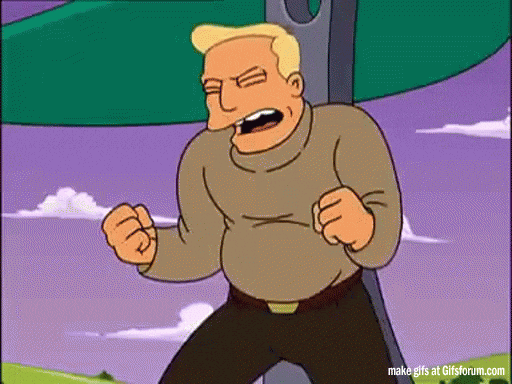 Teo recommends the iLipo Ultra, a machine that uses four kinds of lasers and radiofrequency to melt, breakdown, and eliminate fat in one session, once or twice a week for an hour. Patients simply lie down as probes wrapped around the target areas release signals to the fat cells.
For those who are pressed for time, which is the case at times for the Teos' celebrity clientele, they can do a liposculpture "to get rid of [the overlying fat] once and for all by making fat cells smaller." For an instant six- and eight-pack, you can get high definition liposculpture.
Both are big operations, and Aguilar-Teo cautions, "Only properly screened individuals who will maintain their abs and will regularly go to the gym can get the operation. If you don't have the muscle bulk, even with the operation, you won't get abs; it has to be a combination of exercise and sculpting."
Sagging and cellulite
So you've just lost a lot of weight—good for you! It's likely, though, that you still have excess, sagging skin and cellulite left to deal with. To address these, the Dr. CRB Aesthetic and Laser Clinic at The Fort has The Hollywood Lift (P2,800). "The microcurrent technology was originally developed for treating facial palsy, but it showed aesthetic results, including re-education of the muscles and increased blood and lymph circulation. It delivers tiny electrical impulses that mirror the body's natural bio-electrical field, making the procedure safe and painless, with a slight electrical tingling sensation," the clinic's Dr. Che Bernad explains. And unlike its counterparts that use radiofrequency, "the lift focuses on muscle toning."
The Hollywood Lift can lift the buttocks and tone arms and thighs. Using its electro-cellulite massager, it can help break down fatty deposits, and cellulite reduction and improved muscle tone can be seen in as soon after as two to three sessions. Patients who do not have severely sagging muscles may start having one session a week for the first month and one session per month thereafter.
Sallowness and lack of definition
Sun- or light-free tanning is your cancer- and sunburn-free alternative for getting some color. You can experiment with self-tanners at home, but for an even application and semi-permanent muscle contouring, spray tanning is as fool-proof as it gets. Only two places offer it in Manila, and Pink Parlour is the only one that has gotten raves and no reports of irritation or the risk of turning Jersey Shore orange. Pink Parlour's SunFX tanners are all-natural  and alcohol-, perfume-, and paraben-free. "Our clients who get a spray tan before a trip to the beach claim the layer of tint prevented them from getting sunburns," comments marketing manager Nino Calimag.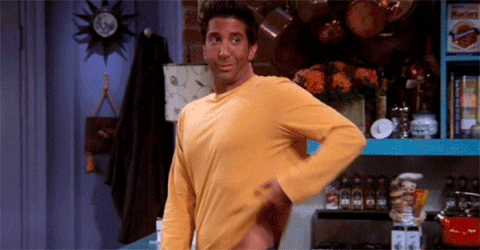 We recommend the full spray tan with a two-hour set (P1,400) because it's quick and lasts for two weeks. Clients strip down to their undies to get their desired color—ranging from golden to bronze and chocolate—sprayed on, so they better wear tighty-whities they don't mind getting stained. A session takes around 10 to 15 minutes.
For best results, make sure your skin is bare and smooth. Scrub at home or pay P400 for a full-body scrub to be done at Pink Parlour. Don't wear body lotion or perfume Make sure your plans don't involve sweating or showering for five hours after the session so the tint can soak in completely and evenly. Some of the tint could bleed onto your clothes, so wear dark clothes when you go in for a faux tan.
Header art by Pol Aries Zamora.