WEB EXCLUSIVE: 7 questions with Ronnie Alonte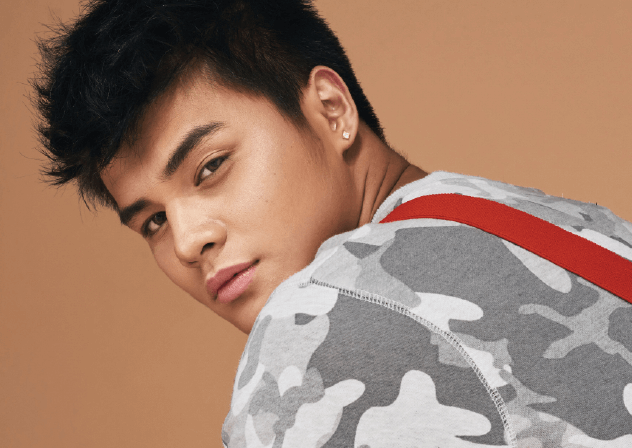 Why do you think your profile has risen so fast?
"I don't know, either (laughs). That's a difficult question. But yes, things happened very fast. I just wanted to try show business, and what I really wanted was to be a basketball player for UAAP or NCCA. Now it's been a little over a year since I began in the entertainment industry, and I now have this magazine cover plus my recent concert. I guess it's just a lucky chance that things came together for me."
When you were starting out, what did you want to do in showbiz?
"I had no set goals, it was just about work. I didn't think about how much I wanted to earn or how famous I could be; it was all about work. Then things started to happen. I realized that comes about when I just focus on working and don't overthink things."
Between your roles in Seklusyon and Vince and Kath and James, which one do you relate to the most?
"The light-hearted one, in Vince and Kath and James. I'm a lot like James, so it wasn't difficult for me to play him. We're both a bit hard-headed, we both play basketball, but he's more of a bad boy, which I don't think I am. James is also pretty arrogant, which I'm not (laughs)."
What kind of an actor do you want to become?
"I want to become an action star, but I also want to do romantic comedies. I want to do a bit of everything, but doing action films is on the top of my list."
https://www.instagram.com/p/BPrXxNvDUyR
Since you dream of becoming an action star, whom do you look up to?
"I've always admired Robin Padilla and Fernando Poe Jr. I always watch Cinema One because I like watching Rudy Fernandez's moves in Baby Ama and Hari ng Tondo. I watched a lot of action movies growing up, though I've noticed there's no action star among the current batch of actors my age."
So far, though, you've been cast into love teams. How do you handle take that?
"Since those are the projects I'm given, I do my best with them. That's how most young actors start anyway, with love teams in TV and movie dramas and comedies."
Since you've worked in both TV and film and had performed on a concert stage, which has made you the most excited? Where do you see yourself working the most?
"It's hard to pick. I was so excited to have two film entries in the MMFF last month, and then the concert was such a big deal. But for now, I'm super excited to have my first magazine feature, I'm excited to see my face on the cover. Career-wise, my focus is really on acting, but I'm willing to do whatever I can. There are plenty of actors who also dance, who also stage concerts, so I think I can do the same."
https://www.instagram.com/p/BO_7G81jmJg
Garage Magazine January 2017 issue with Ronnie Alonte on the cover available in print and digital editions! Grab your copy today!