10 things we learned about fitness from coach Jacob Alava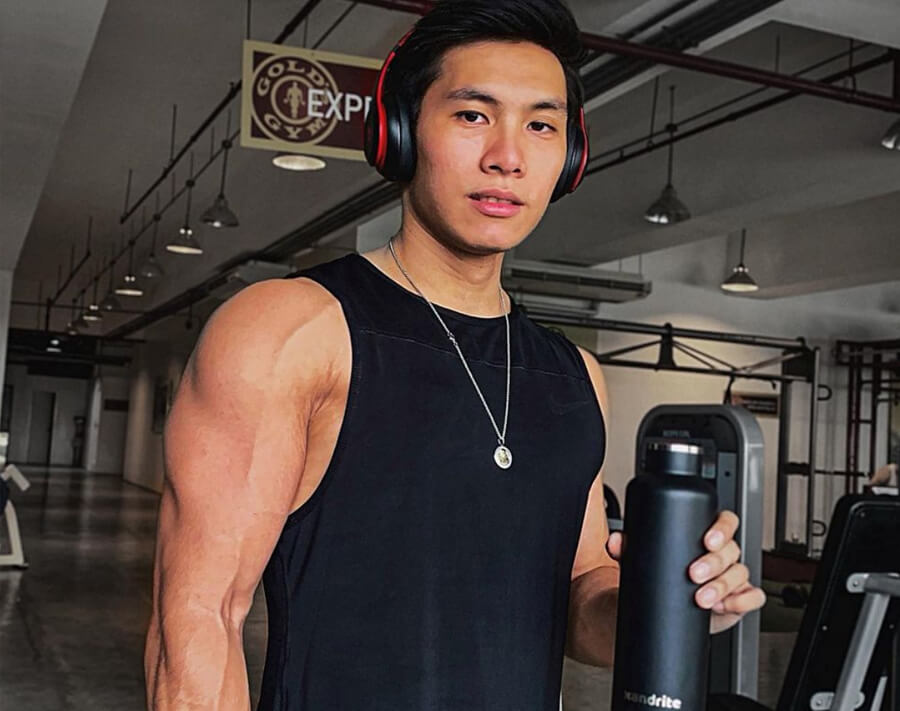 It's time to get your priorities in order
Most of the time, we are preoccupied by the worldly things surrounding us. From work, technology, family, and life in general, a lot of us get confused on how to prioritize and realize what really matters in life. For International Fitness Professionals Association (IFPA) Sports Nutrition Certified Online coach Jacob Alava, being a fitness and lifestyle YouTuber was not on top of his priority pyramid. It was only when he realized that a lot of misinformation about fitness is circulating and that his knowledge about fitness will be valuable that he decided to prioritize his life as a coach.
For a time, Jacob was juggling a lot of things. Wondering how he was able to do so? "I honestly had to sacrifice a lot of time to pursue my passions beyond my full time job. I would wake up early and prepare my meals to bring to work and as soon as work ended I went straight home then straight to the gym," says Jacob.
"Some days after work or on weekends I would film and edit my YouTube videos. The secret to balancing everything is proper time management and prioritization. If you put structure within your day/week and allot specific times for your priorities then balancing all these is definitely possible. Lastly, if something is valuable or precious to you, you will definitely make the time for it. So get your priorities in order," he continues.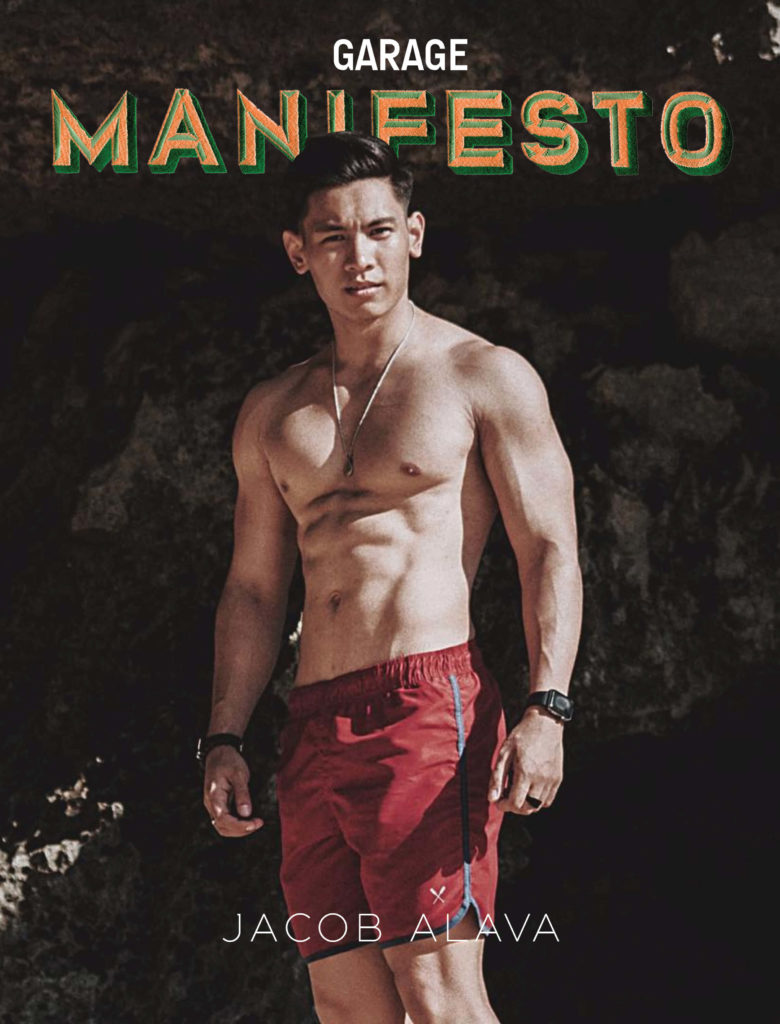 With three and a half years of professional fitness experience under his belt and 185K YouTube subscribers as of writing, Garage wanted to take an exclusive peek on what makes Jacob the fitness coach we all want to have. From mistakes fitness beginners make to style tips for dressing up for muscular body types, take note of his tips below.
What's the most common mistake beginners commit when starting on their fitness journey? People try to do too much too soon and they expect that their results will be fast. As a coach I see this time and time again. Most people want the quickest, fastest route so they go on unsustainable crash diets and do extremely taxing exercises. Progress takes time. Be patient, don't starve yourself, and find exercises that you will enjoy in the long term.
Based on your experience, what's the most absurd belief you've heard of about exercise and fitness? There are a lot of these but this one is currently on my mind: If you stop lifting weights your muscles will turn to fat. Muscles do not convert to fat and vice versa. These are two completely separate processes. I know a lot of people who don't lift weights just because of this myth.
Is there a type of exercise one should keep or avoid while there's a pandemic happening?
I would recommend people to try weight lifting. You don't need a lot of equipment to start. You can initially use body weight, resistance bands, dumbbells, and kettlebells. In terms of exercises to avoid, just make sure you're safe, observing social distancing when walking or jogging outdoors.
How has the pandemic changed fitness?
I've been moving a lot less since I'm at home most of the time. This affects my total daily energy expenditure (TDEE) so I have to adjust by eating lower calorie/more nutritious food. Other than that, I put up a home gym so I still get to lift weights.
How did you become a YouTube content creator?
I honestly felt that I had a lot of useful information to share with the public. There's a lot of misinformation here in the Philippines when it comes to fitness/nutrition and that's what motivated me to start my channel. I started filming and editing my videos when I had the time, usually after work back when I still had a corporate job. Eventually, when I saw the potential of YouTube, I quit my job to pursue YouTube and do online coaching full time. I do have TikTok but I'm primarily on YouTube and Instagram.
As someone who has a fit lifestyle, how would you describe your personal style?
I usually just go for two looks: One sportier/comfortable look and the other dressier/night out type of look. Being a somewhat muscular guy, the fit of the clothes matters the most. Whether it's a dressier shirt or a simple round neck tee, it shouldn't be too big or too tight.
I'm also very minimalistic when it comes to clothing so I rarely wear clothes with prints or designs because I like to keep it simple and basic. For jeans and shorts, I opt for the slim stretch one versus the loose or super skinny ones. For shoes, I usually keep it simple with neutral colors. I grab a good pair of sneakers or a good pair of Chelsea boots, and I'm good to go.
Do you have any style icons?
Yes. Steve Cook and Alex Costa. Both are YouTubers but Steve Cook is more into the fitness space while Alex is more of an all-around lifestyle guy.
What are your style essentials?
I'm very minimalist so I like clothes in neutral colors with no graphic designs (most of the time). For me, there are a few things that every guy needs. One, a good fitted black and white shirt. Two, well fitted short and long sleeve polos. Three, dark jeans. Four, clean white sneakers like Chuck Taylors or Chelsea boots for a dressier look. Five, accessories such as necklaces, bracelets, and sometimes even rings.
How about grooming essentials?
Hair product, facial wash, moisturizer, cologne, hair brush and a shaver/trimmer. I shower then apply pore cleanser and moisturizer on my face. I brush my teeth. Every other day I trim and shave off some facial hair. 
Photographer: Cedric Roxas