Kim Oliveros' upcoming exhibit is about the persistence of memory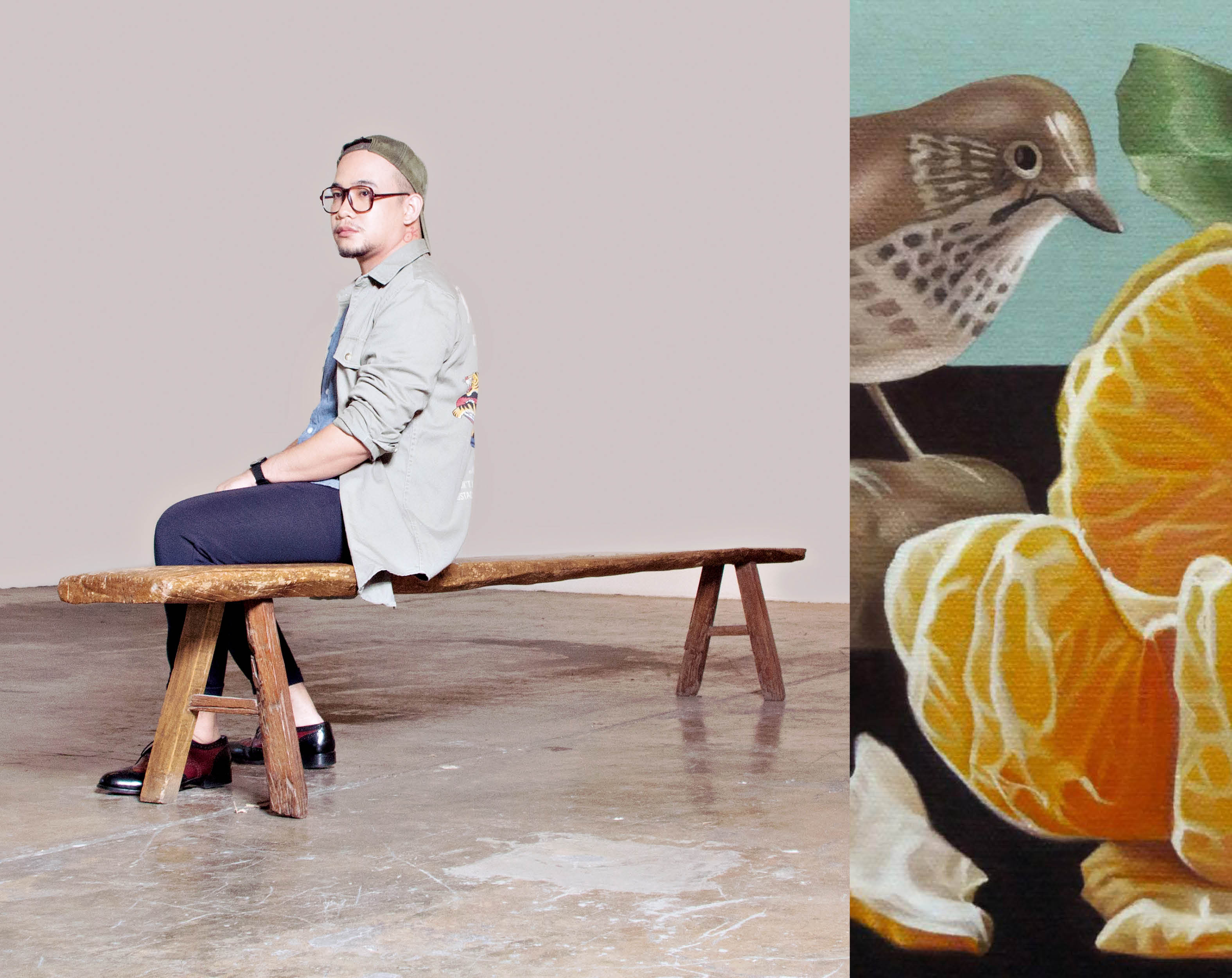 Few artists have the kind of luck that Kim Oliveros had in finding a gallery to represent him. After all, it was Finale Art File co-founder and executive director Evita Sarenas who had approached him in 2013 and offered to add him to the gallery's roster of artists, not to the other way around. "All ma'am Vita told me was that she liked the colors in my work," the 27-year-old artist shyly admits when asked what he thinks compelled Sarenas to make that offer.
But that doesn't mean Oliveros is some overnight sensation. The former Visual Communications major from the University of the Philippines' College of Fine Arts had put in the work as an apprentice for Wire Tuazon for three years, under Annie Cabigting for five years, and under Winner Jumalon for a little less than a year, at times concurrently.
"Not all apprentices have a different style from their masters, but my works are totally different from what Wire, Annie, and Winner create," Oliveros says. "Of course, I learned concepts and techniques from them, which have helped me a lot, but when it comes to ideas, they're all my own."
His upcoming show Nested Memories, which opens on October 18, will be his third exhibit already at Finale, but it will be his first at the almost cavernous Tall Gallery—a culmination of a long-held dream he has had since joining the gallery's roster of represented artists in 2014. It will feature a mix of paintings and installations, with a lot of the smaller still life pieces "nested" within each other, and with Oliveros playing around with the materials.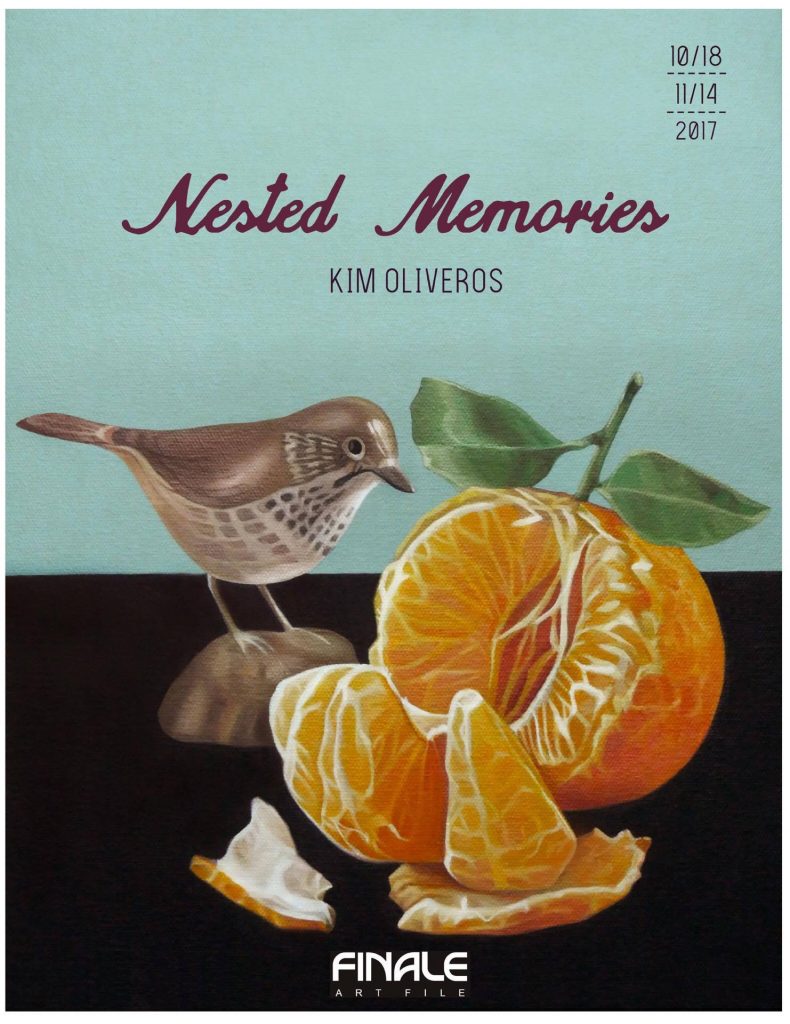 "If the concept [for my previous show Under the Same Dream] was about the old textile factory [in our family's garment manufacturing business], it now extends to the studio in Cubao where I currently make my artworks. I reassembled the still lifes in my studio and painted the result."
"I have been building ideas at the back of my head even before ma'am Vita offered me the space," he continues. "'When I get to hold a show here, this is what I would do.' So when she gave me the green signal, I already knew what I wanted."
Nested Memories is a continuation of Oliveros' exploration of things that have a personal connection to him, mainly the past, expressed by the two common elements in his works: textiles and prints, the lasting marks of his family's old business.
Origami also looms large in his creative vision, sparked by a book about the art form that was given to him long ago. "I've adopted origami as a subject matter in my paintings, though I've been able to present it through pieces that are already folded," he says. "I haven't reached that point yet where I could depict the art form through its whole process."
For the 2015 Art Fair, Oliveros presented a painting of a girl holding an origami piece, then surrounded it by 999 other folded pieces. "There's a Japanese myth that says if you're able to create 1000 origami pieces, your wish would be granted, so that's what I did." Seems there might be something to that myth, after all.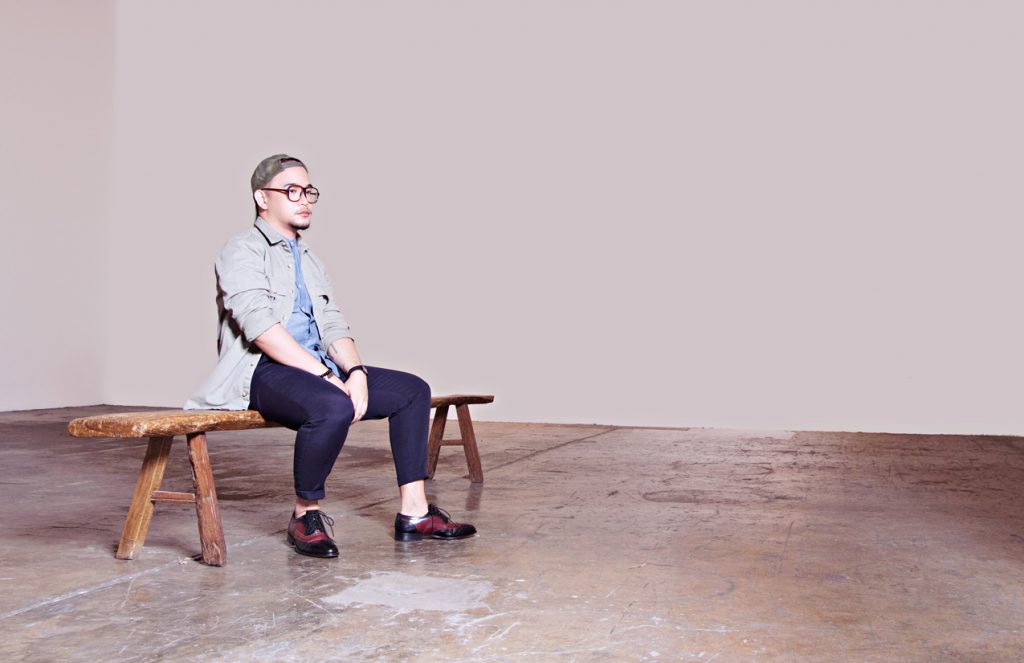 Nested Memories opens on October 18 at Finale Art File Tall Gallery and runs until November 14. Finale Art File is located at Warehouse 17, La Fuerza Compound (Gate 1),
2241 Chino Roces Ave., Makati City.

Erratum: In the October/November print issue of Garage, the exhibit opening is printed as October 11, when it should have been October 18.