Featuring top athletes in their most comfortable
Kim Kardashian has just announced an exciting expansion of her underwear brand, Skims. Now, Skims is offering a range of undergarments, shapewear, and loungewear designed specifically for men.
Dubbed "Skims Men," this new line was revealed with the support of prominent athletes including football player Nick Bosa, basketball star Shai Gilgeous-Alexander, and footballer Neymar Jr. These athletes bared it all to showcase the new collection, highlighting its emphasis on comfort and style for men.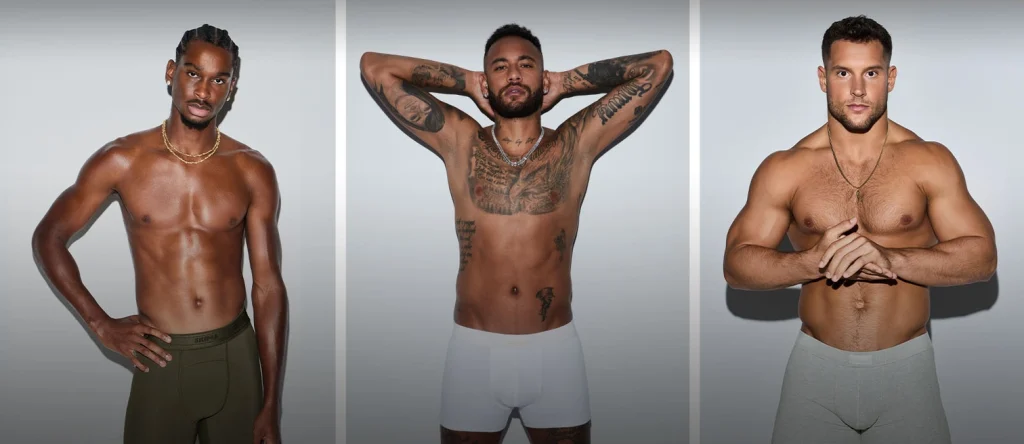 The collection is currently divided into three categories: Skims Cotton, Skims Stretch, and Skims Sports, all of which promise to provide daily support and comfort.
Skims Cotton includes essentials like basic boxers, briefs, t-shirts, and tank tops, all crafted from mid-weight cotton with a slim silhouette ensuring a snug and comfortable fit for everyday wear.
Skims Stretch also features underwear, t-shirts, and tank tops. This line is made from lightweight, ultra-soft materials with maximum-stretch fabric to guarantee a perfect fit every time.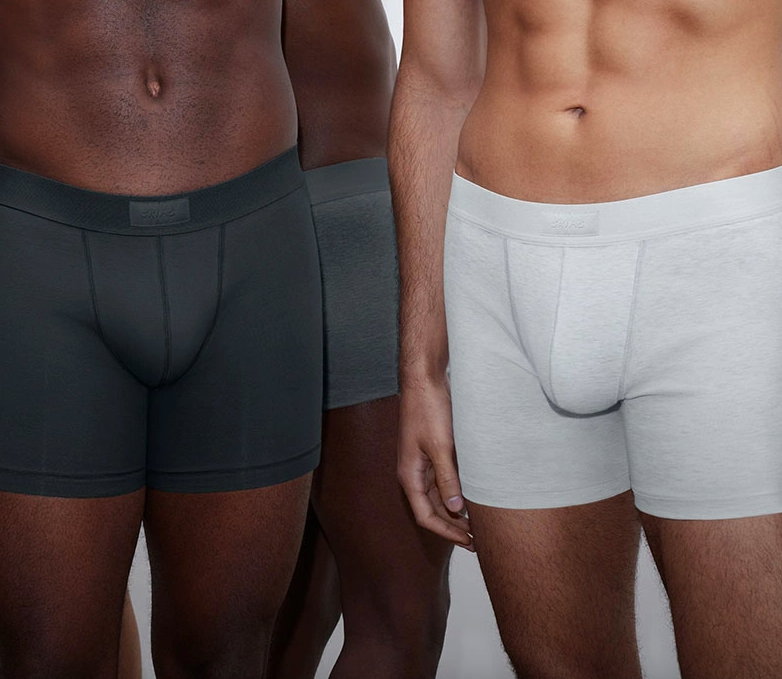 In the Skims Sports category, you'll find a collection of lightly compressive base layers designed to fit seamlessly under workout attire, providing enhanced support and flexibility during physical activities.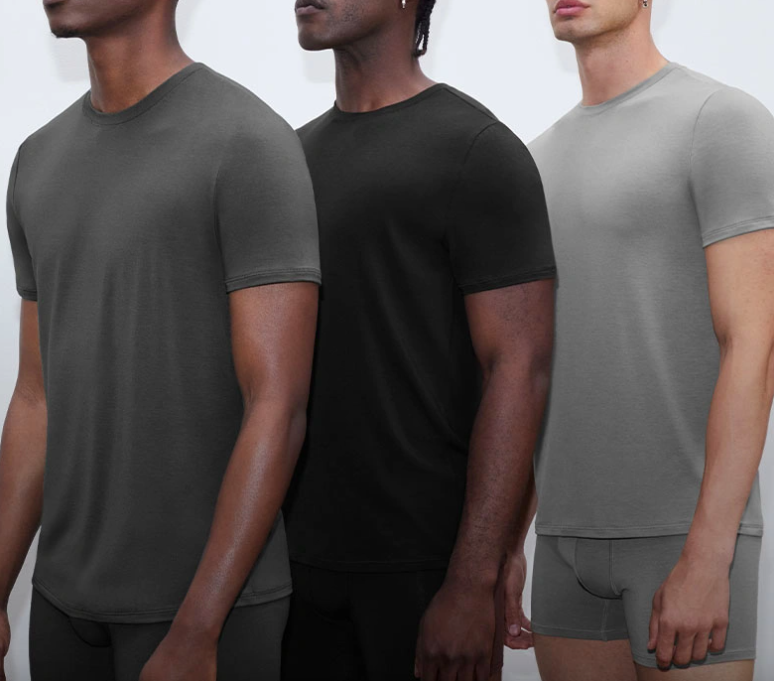 The men's line also offers a socks collection which includes colored men's tube crew socks in various shades, and men's lounge socks in a monochromatic palette, offering options to suit different tastes and preferences.
Skims Men is set to hit the market on Nov. 26, 2023.