NBA unveils Skims as official underwear partner

The announcement came after the underwear brand launched its men's line with sports stars Shai Gilgeous-Alexander, Nick Bosa, and Neymar Jr.
Kim Kardashian takes her shapewear brand Skims to another ball game as it become the official underwear partner of the National Basketball Association (NBA). Through a social media post, the reality TV star announced the partnership, which also includes working with Women's National Basketball Association (WNBA) and USA Basketball.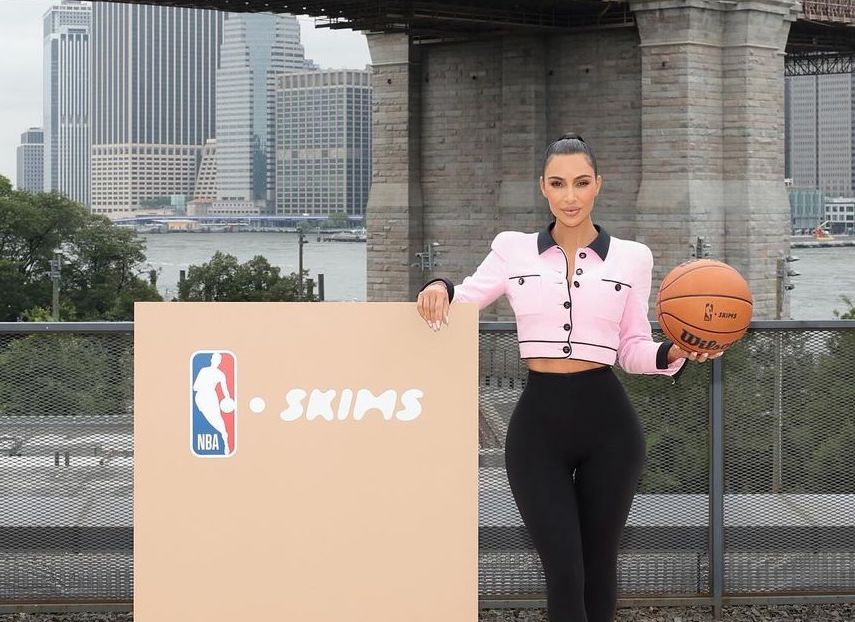 "I am incredibly proud of Skims partnership with the NBA, as it is a reflection of Skims growing influence on culture," Kim said in a statement. "Together, Skims and the NBA will connect people of all backgrounds through fashion, sport, and talent, and I look forward to seeing the partnership thrive."
In a report by ESPN, Skims' partnership with the NBA will be present in upcoming events, which include NBA In-Season Tournament, NBA All-Star Weekend, and the 2024 WNBA All-Star Game.
Recently, Skims has been making waves online after the release of its Ultimate Nipple Bra, which, as the name suggests, has "a built-in, faux nipple for shock factor." This month, the brand also unveiled Skims Men through a campaign that featured football players Neymar and Nick Bosa, and basketball player Shai Gilgeous-Alexander.