LOOK: The first-ever Nike x Jacquemus is here!

It comes in two colorways
Back in May, Simon Porte Jacquemus confirmed a collaboration happening between his brand, Jacquemus and Nike. Fast forward to today, the collaborative footwear has been revealed by the designer himself on Instagram.
"Bonjour! Do you want to see my first Nike sneaker?" the designer teased hours before revealing how the shoe collaboration will look like. After eighteen hours, Jacquemus finally dropped the sneakers in the form of Nike Humara.
The original silhouette, Nike Humara, was first released in 1997 and was designed for trail runners. Simon, who test-drove the sneakers while riding a bike, confessed that it is actually one of his favorite sneaker models from the brand.
On an Instagram story, he said: "The Humara shoes are one of my fave Nike shoes since ever. Particularly on feet, after being worn a few times…hot! So happy to start our collaboration with this one."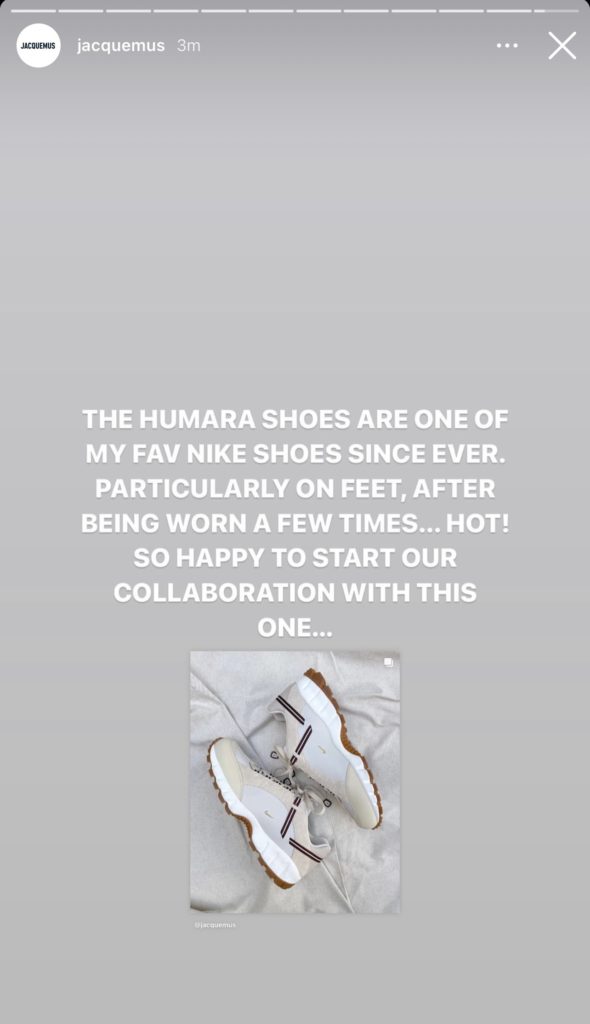 Coming in two colorways, the Nike x Jacquemus sports a white, cream, gray colorway and a brown, cream, pink colorway. The upper sports a miniature Nike check insignia and stripe coloring on the upper and laces. 
Image source: Jacquemus Instagram