WATCH: Dolce and Gabbana Casa spring 2022 campaign breathes Sicilian love story

Shot by photographers Mert Alas and Mac Piggott starring Machine Gun Kelly
Have you ever written a love letter? If so, you can agree that thoughts continue to flow naturally when you're in your own element and within a safe environment. Dolce and Gabbana understands this too, but their take in writing love letters is more glamorous and, to say the least, sexy.
Dolce and Gabbana Casa, the Italian brand's home-décor line, launches a new campaign spearheaded by brand ambassador Machine Gun Kelly (MGK). In it, he is joined by a number of models where they get comfortable in their own skin amid the luxurious interiors from the houses' spring-summer 2022 collection.
Shot by photographer duo Mert Alas and Mac Piggott, the campaign features MGK on an animal print couch only covered by a thin sheet of the same animal print fabric. In another set, the artist lounges on foulard-printed interiors while donning bejeweled necklaces and rings.
The campaign also includes a short film where the models are expressing themselves on love letters while lounging on the new Casa collection. Just like MGK, they're also wearing stacked jewelry with their bodies covered on thin sheets of fabric bringing the spotlight to the home décor pieces.
The collection includes animal print cushions and sofas, foulard-printed mats and towels, Sicilian-print homeware, and bright-tinted luxury glassware.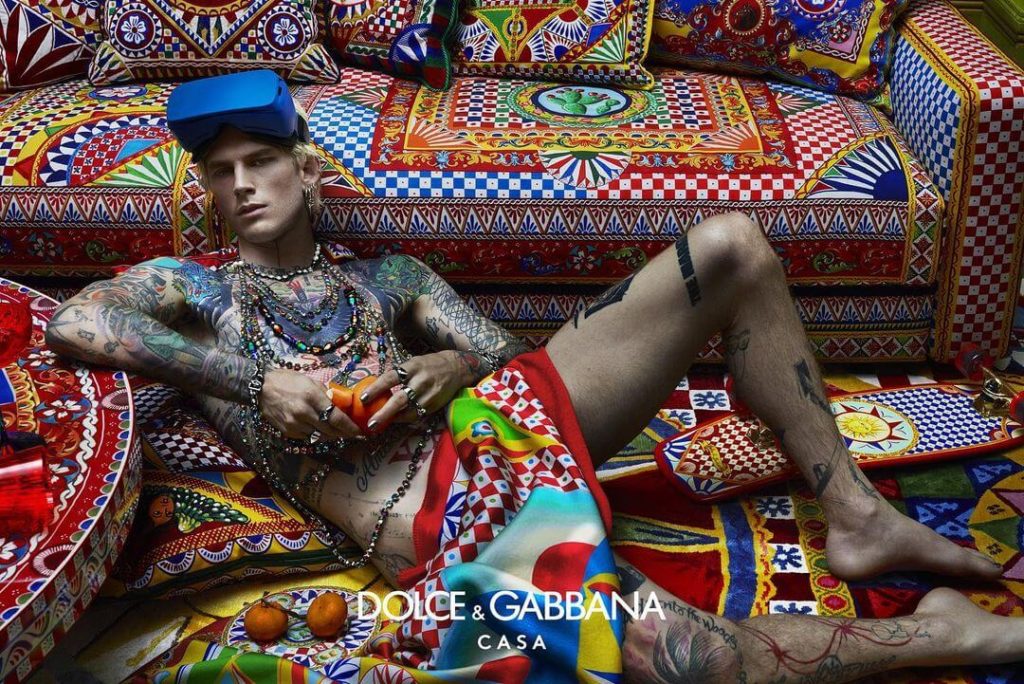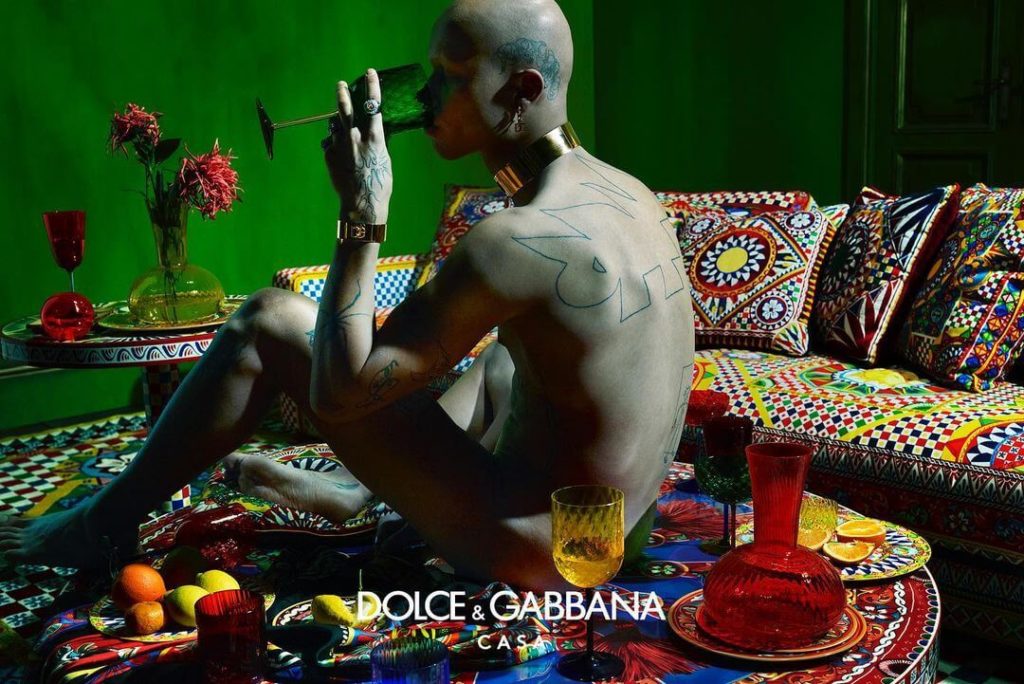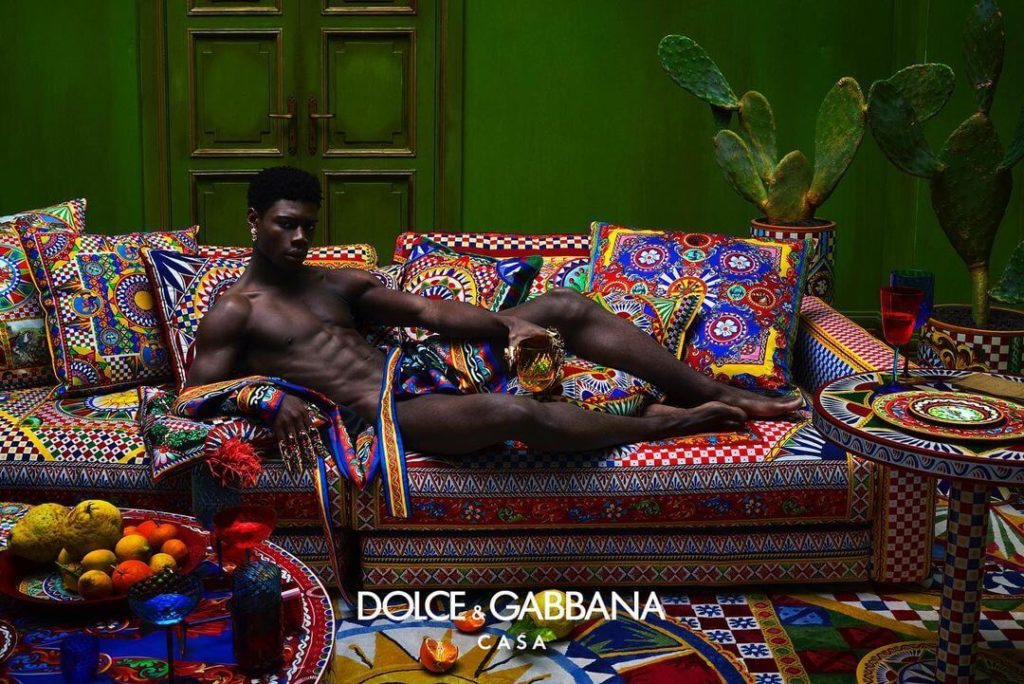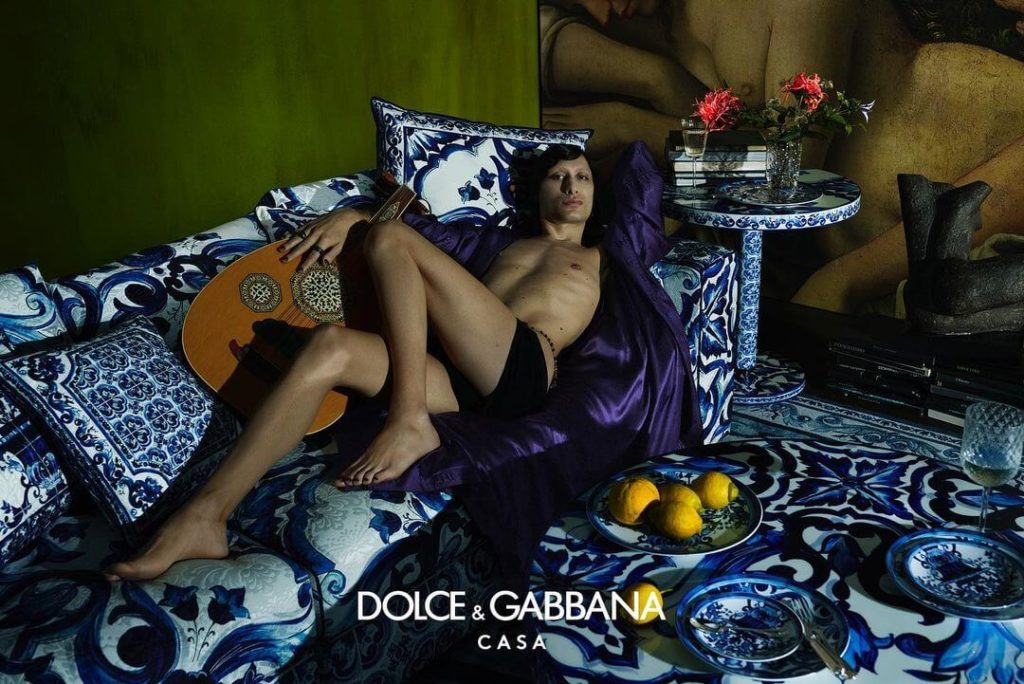 Image source: Dolce & Gabbana