Here's a closer look at the 'Hijack' t-shirt collection from Viktor Manila

The custom-made jeans brand expands to t-shirts, accessories, underwear, and vinyl toys
Fashion has always been in love with statement shirts. From its humble beginnings of being a wardrobe staple to becoming a canvas for more political and provocative statements, the t-shirt takes its part in fashion history as one of the most versatile pieces to date.
For designer Ino Caluza and his brand Viktor, a foray into a t-shirt collection is a natural progression for modern fashion labels. "Last year, I've been mulling on doing a t-shirt collection that will supplement my custom-made jeans," Ino exclusively tells Manila Bulletin Lifestyle. "Since Viktor is almost on its 20th year already, I feel like it is the right time for me to create an RTW line that will somehow cater to those people who are looking for unique pieces like tops and other accessories to go with their jeans and jackets."
Through social media, the brand shares what the "Haute Hijack" collection is all about. "Creating something playful from something iconic is an age-old brand play," the post states. "If the likes of Warhol, Banksy, and Demna share the spotlight in twisting the brands we love, how much more for a graphic artist stamping his name in a logo? Each piece is an appreciation of a brand I admire and love. Have fun!"
More than the t-shirt collection, Viktor is set to release sub brands that will cater to other lifestyle pursuits of its patrons. Learn more on what the fashion label has in store for 2022, as designer Ino Caluza shares his plans in this exclusive interview.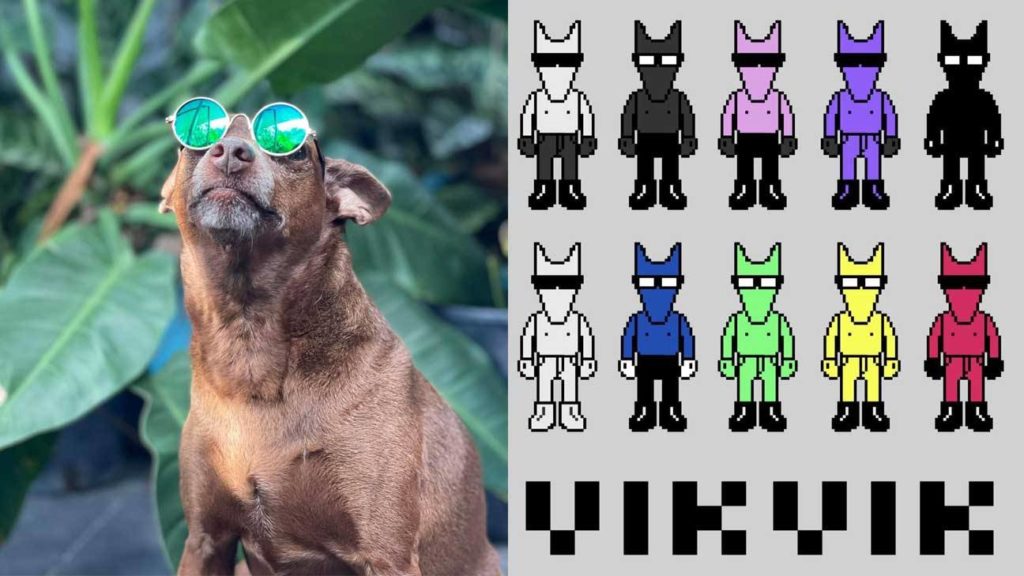 How did the "Hijack" collection come about?
I created these two sub brands Viktor Manila and VikVik. For my first t-shirt collection under Viktor Manila, I created this imaginary co-lab with iconic brands that I like, sort of an homage and appropriation of their branding and mix it with my own, thus the term Hijack.
I coopted their familiar branding codes and made it as if it's a new brand that has existed for so long already. I started with these four brands like IKEA, NASA, Visa, and Bitcoin. On the pipeline are IBM, DHL, Lego and MTV. It is more a graphic design exercise on my part as well, as I used to be a graphic designer for 12 years before I started my custom made jeans business.
How often will the frequency of release be?
Right now since most of the products have been produced already, next week will be the release of the Viktor Manila inverted logo tees, then it will be followed by the VikVik collections.
VikVik is the younger brand of Viktor. It's like my answer to CDG Play. It features a playful rendition of my favorite pet Major with sunglasses. It's a character based on my series of paintings that I did last 2020 at the height of the pandemic lockdown. It's actually the antithesis of Viktor with a more playful use of graphics and colors. VikVik's first collection will have tees in regular and oversize cuts, hoodies, and long sleeves.
What are the price points?
For Viktor Manila, t-shirts start at P1,600 to P2,000. For VikVik, it will be slightly cheaper around P1,200 to P1,600 for tees and long-sleeved tees. It will be P3,000 to P4,000 for the hoodies. Viktor Manila will also soon release belt and caps for the accessories.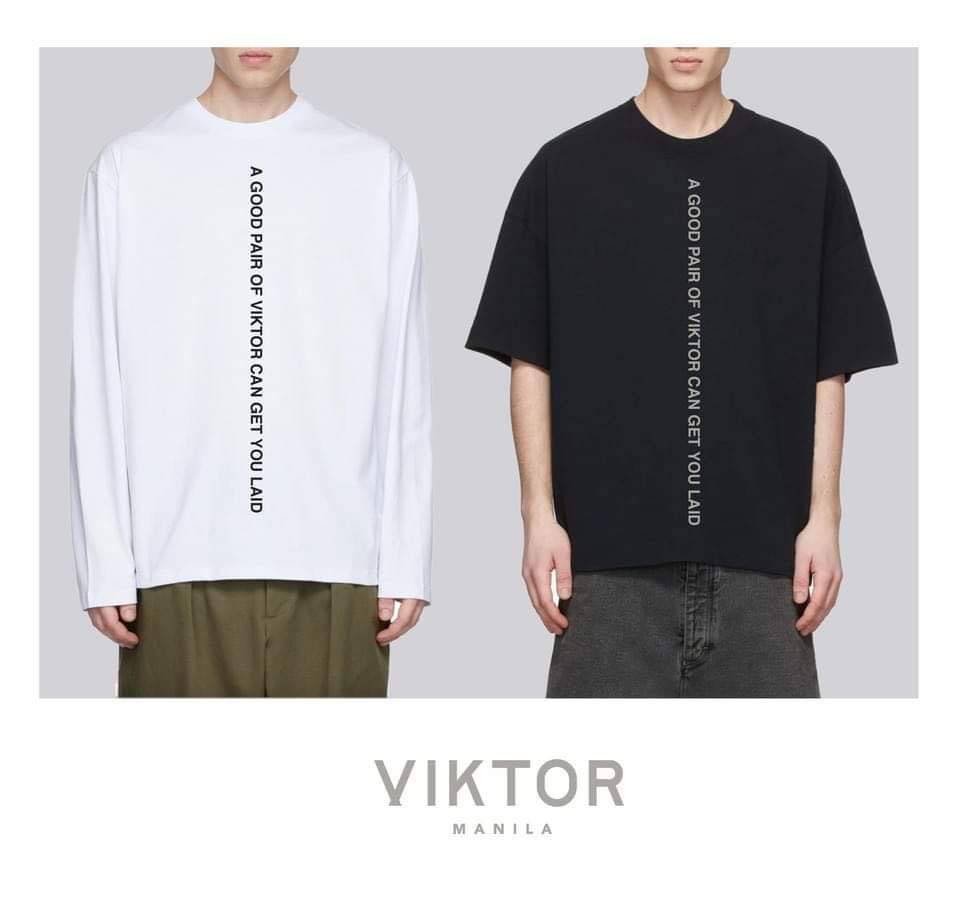 Can you talk more about the materials?
For the Hijack collection, we are offering vintage wash black tees with 280 gsm soft cotton. For the VikVik collection, we are using 280 gsm cotton as well as blended cotton. For hoodies, we used two types of materials: fleece and terry cotton. Premium leather and hardware will be used for the accessories soon.
What can patrons look forward to this year from the Viktor brand?
Since I am preparing the brand for the 20th year anniversary next year, we will be doing more RTW collections such as polos, hoodies, and t-shirts. A limited release of our classic denim styles in RTW sizes before the year ends is on the pipeline as well. After the release of the VikVik collection next month, the VikVik vinyl toy will be up for release as well. A new set of denim designs and cuts will be introduced next month to complement the tshirt collection. I am also in the process of designing my first underwear line soon.
The Hijack collection is now available at Viktor Greenbelt 5 boutique. For reservations, send a direct message to the brand via their social media accounts.