This space-designed Rimowa merch is our latest must-have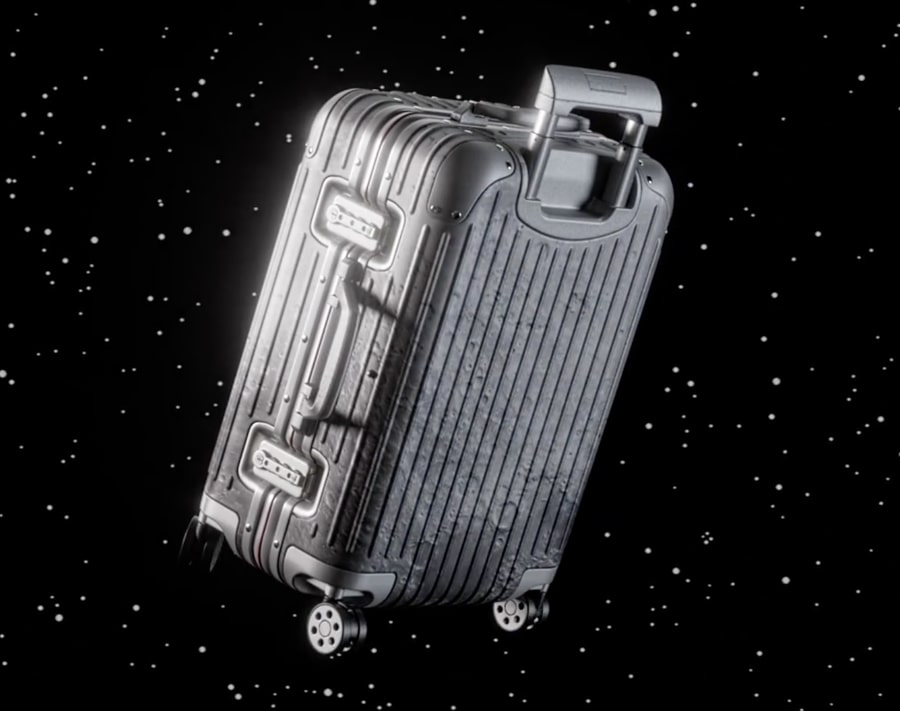 To the moon and back
Rimowa has just announced the launch of another iconic piece from their selection, the Original Cabin Moon. This limited-edition luggage's design features technical specifications that take one from the brand's headquarters in Germany to outer rims of space. 
"Conquer the final frontier with the exclusive Rimowa Original Cabin Moon. Made in Köln, Germany, only 750 numbered pieces of this space-obsessed suitcase have been produced to mark the 750,000 km round trip between Rimowa's headquarters and the moon," shares Rimowa on Instagram.
The Original Cabin Moon in silver sports aluminum skin, which is inscribed to mimic the moon's cratered surface. Each shape on the suitcase's structure is incorporated into the design to add depth and authenticity while its gleaming shell contrasts with red and white detailing which is supposed to emulate astronauts' space suits.
See the video presentation below:
For more specifications, visit Rimowa's website.