Check out the full Converse x Carhartt WIP experience in Commonwealth's POV space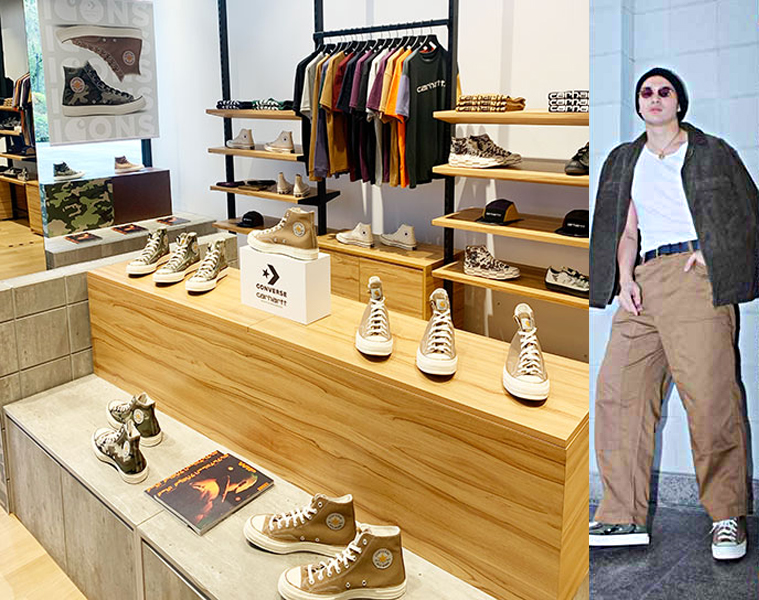 When it comes to elevating experiences in style and retail, this continuing partnership between footwear brand Converse and hip lifestyle store Commonwealth does make the perfect fit. To further illustrate the synergy, Converse x Carhartt WIP's spring 2021 collection gets its full collection displayed at POV by Commonwealth.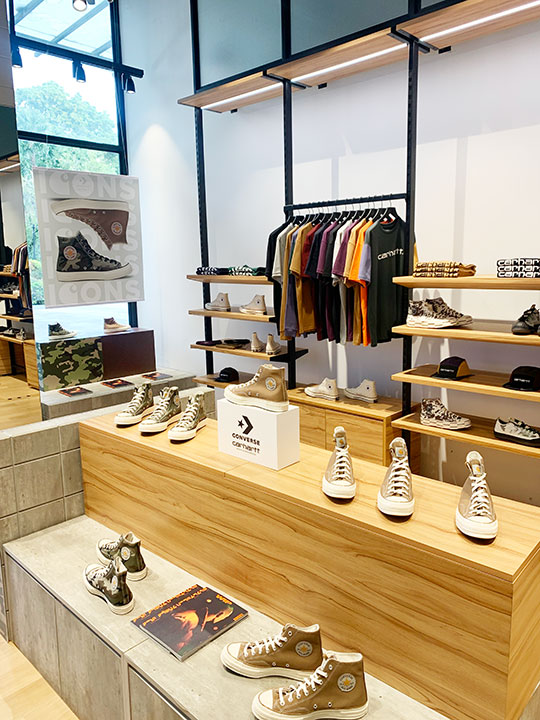 At the core, Carhartt WIP and Converse have been adopted by subcultures for years. And for this new collection, the collaboration repurposes two cornerstones of Carhartt—camouflage and canvas—applied to the Converse Chuck 70 Hi. The collection features a military camo and Hamilton Brown canvas, both crafted in 12 oz canvas for durability and quality as well as OrthoLite insole for all-day comfort.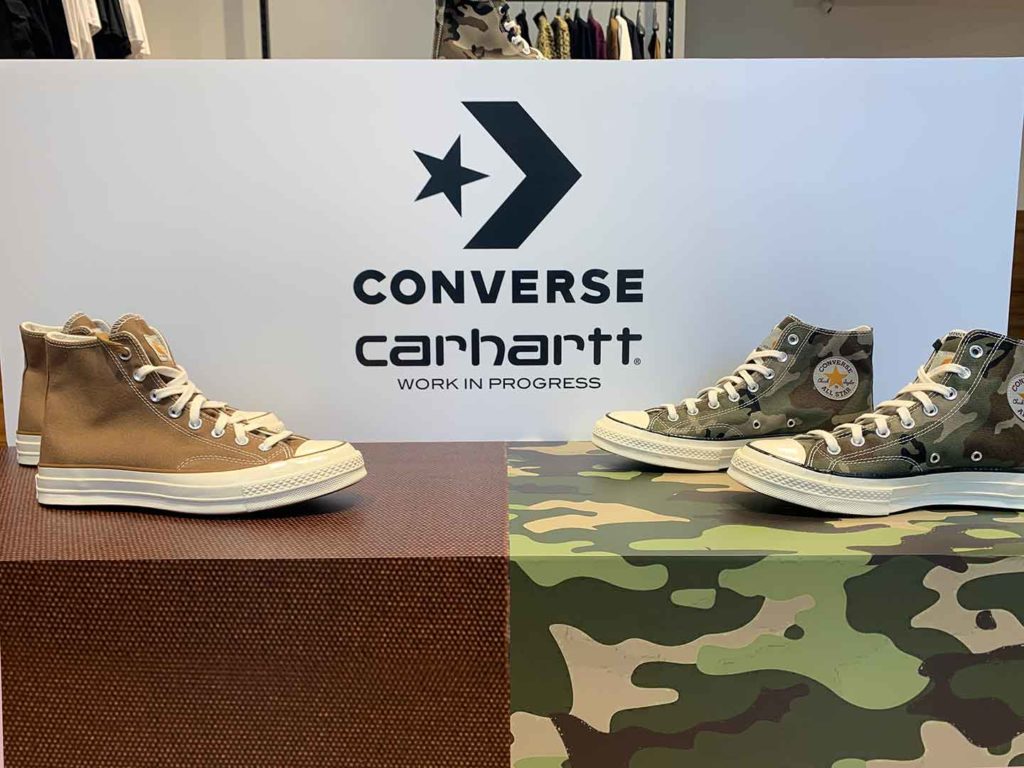 "Converse and Carhartt have been partners for a long time. This is perfect because Commonwealth exclusively carries the Carhartt brand here in the Philippines. Commonwealth is one of our special collection doors that carries key product lines," says Arvie Dizon, Converse Philippines' marketing head. "Commonwealth, for me, is one of the top high-end street and fashion specialty stores here in the country. They carry a lot of streetwear and hype brands like A.P.C. and Comme des Garçons. It's perfect because they carry the Carhartt line, as well, and now we are launching the Converse X Carhartt spring 2021 collection."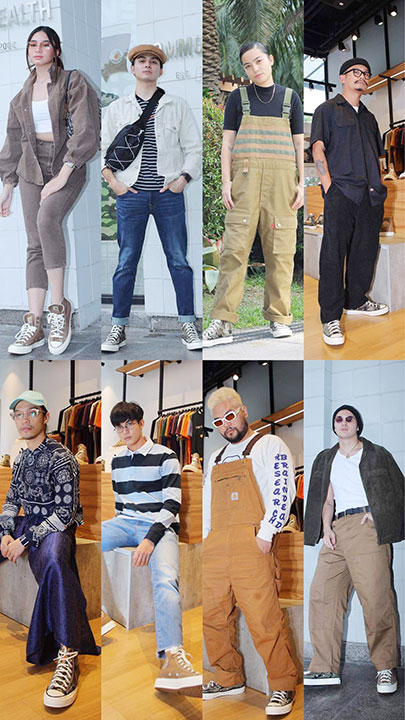 Currently displayed in Commonwealth's innovative space, the collection gets full attention to detail with the customer at the core of this immersive retail experience. "The space is called our POV, where we expanded the space as an activation area. This is where we're able to show the point of view of the brands that we carry. What we like doing is we like showing how a brand is able to fit into the Commonwealth universe and how we see it differently," shares Paulo Reyes, marketing manager of Commonwealth.
Paolo continues, "Now we're excited to be doing something with Converse and Carhartt. What we're seeing here now is the Converse X Carhartt collection, but we also have some pieces from the latest collection of Carhartt, giving the customer the full collection of Carhartt."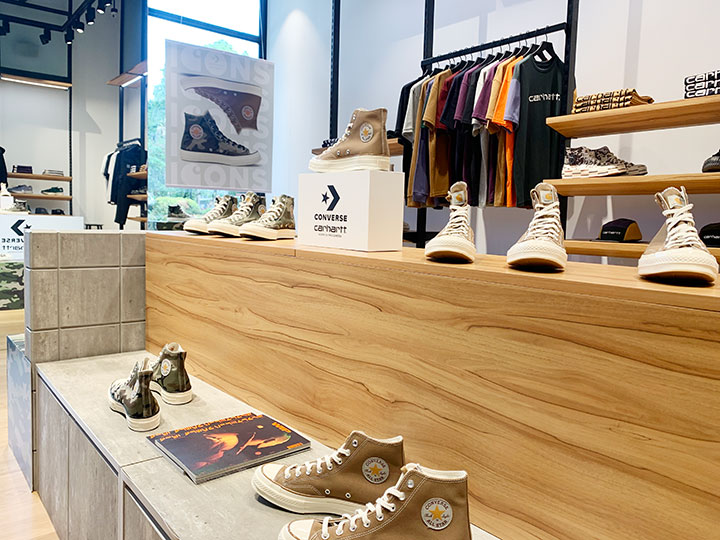 New Normal
For the new year, Converse Philippines just announced its All Stars partnerships with the likes of Rick Owens, Kim Jones, Virgil Abloh, Keith Haring, and many more. "Truly exciting times ahead especially now that we are also distributed by a new company, MAP Active Philippines. MAP Active Indonesia is the subsidiary of PT Mitra Adiperkasa, a retail giant company in Indonesia," Arvie says. "They recently expanded here in the Philippines. They also distribute New Balance but they just recently acquired Converse here in the Philippines, so exciting times ahead growing the business, both in Philippines and in Southeast Asia."
As for Commonwealth, the new normal also brought some insights of their whole retail business for 2021. "It was tough for everyone, especially with retail with no one visiting the stores. For Commonwealth, our key highlight is how the stores look, and like the diverse brands and products we have here," Paulo says. "We have a solid customer base, and people have been continuing to buy even if it's online. More than anyone else, we're excited to get things back to normal but for now we're just doing it as safe as possible and online."
The collection is now available at Commonwealth Greenbelt 5, Makati City.