Get festive with your soles this holiday season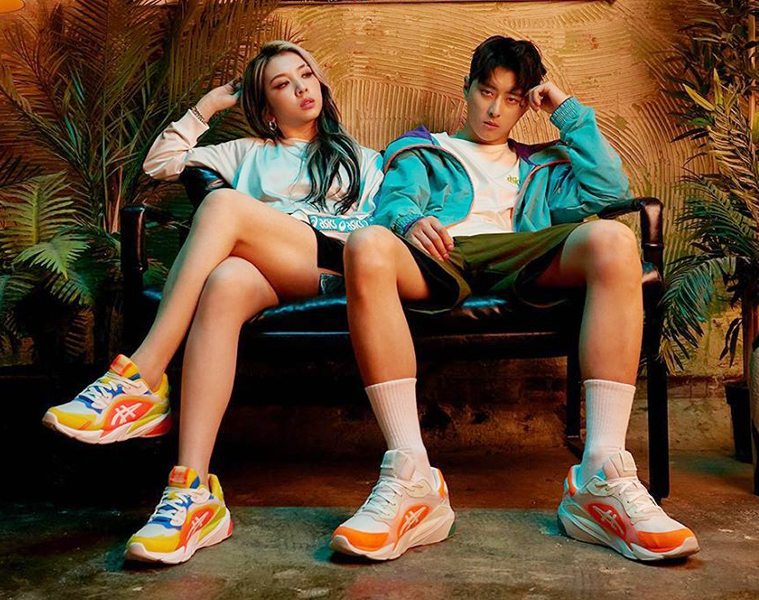 Make a statement this holiday season with footwear that matches your mood
Whether you're the type of fashionista who likes to keep it minimal with clothes highlighting your shoes or the bold type who goes all out with statement pieces, you should check out these sneakers that are colorful as the holiday festivities. From striking bold and neon colors to soft and toned down pastels, these pairs will complete your eye-catching sneaker collection and make you feel merrier this season.
If color blocking is your thing, Asics just released a set of shoes that meets form and function with their Gel-Miqrum line. Its silhouette features a throwback design, where the innovative mesh and no-sew paneling upper forms a layered look reminiscent of the brand's offerings from the '90s. The new silhouette features its own unique characteristics while keeping the intrinsic DNA of the brand's renowned gel cushioning system in the heel for maximum comfort.
The Gel-Miqrum is available in three different colorways for each gender: glacier grey/shocking orange, piedmont grey/black and black/white for men, and vibrant yellow/sunrise red, white/pure silver and black/hot pink for women that will surely speak to your festive vibe.
You will fall in love with this Nike pair if you lean toward softer styles but still statement hues. With shades of purple, pink, and yellow, the React 55 is a balanced blend of the brand's classic design and forward-looking innovation. This model's foam delivers lightweight and bouncy comfort so you'll still be comfortable while having fun and doing family duties in style.
Futuristic lovers must check this pair from Pedro. This chunky shoe combines advanced and athleisure trends donning a fashion-forward hue of blue, khaki, and red. The mesh body of this shoe is surrounded by a cloudy gel-type material which adds to the space-age look of the pair which will give your outfit a more modern twist it deserves.