Men's Style: How to wear Colors of the Year Ultimate Gray + Illuminating for summer 2021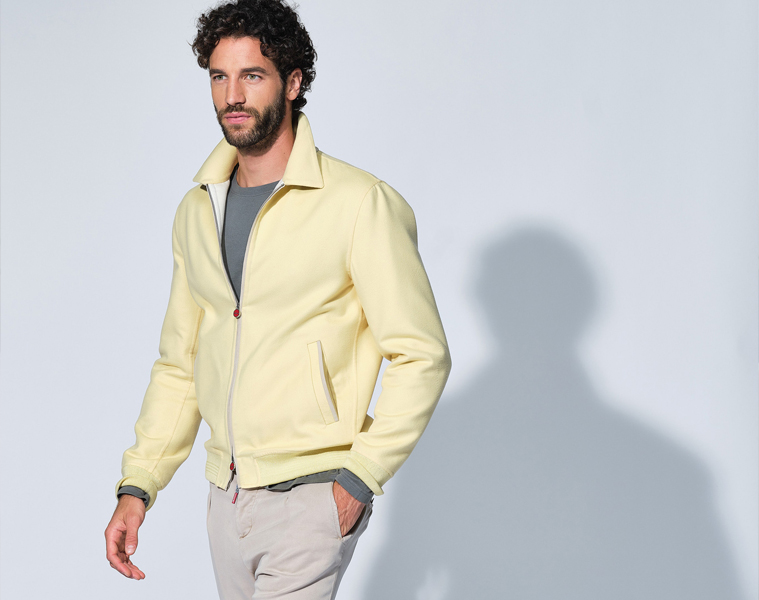 A lot of people have been on the lookout for
Pantone'
s announcement of the Color of the Year and early this morning, they finally announced not one but two! "Practical and rock solid but at the same time warming and optimistic, the union of Pantone 17-5104 Ultimate Gray + Pantone 13-0647 Illuminating is one of strength and positivity," says the color institute. "It is a story of color that encapsulates deeper feelings of thoughtfulness with the promise of something sunny and friendly." And what other way to celebrate, exude, and attract 2021 positivity than wearing them? If you're not switching to a new wardrobe just yet, get ready to rummage through your closet as you find styling inspiration from these looks straight from the spring-summer 2021 runways.
1. Perfect combination
If you want to test drive these colors together, you can find inspiration from Salvatore Ferragamo, Amiri, and Louis Vuitton, taking you from casual to dressed-up. Ultimate Gray and Illuminating are two colors that don't clash so you can get away marrying them in a single outfit.
2. Wear with white
White neutralizes anything and if you opt to go for a lighter and more diffused look, you can match these colors with a white shirt, shorts, and even sleeveless vest for a casual summer vibe.
3. Color blocks ahead
If you're fond of colors, try blocking or layering these Pantone colors with reds, blues, and purples to get some contrast going on your ensemble.
4. Life in mono
One more way to pull off a color look is to go monochromatic. Appear effortlessly chic and modern by taking inspiration from Berluti, A Cold Wall, and Wooyoungmi.
5. Take a hint
If being subtly does it for you, take your styling cues from Kiton, Paul Smith, and Wales Boner, where they preferred the Pantone colors as accent on their pieces.
6. Good in little goods
You can also be playful and wear these colors as accessories to add more flavor to your whole look.
Image source: Vogue.com