Customize your dream sneakers with this designer label's new app feature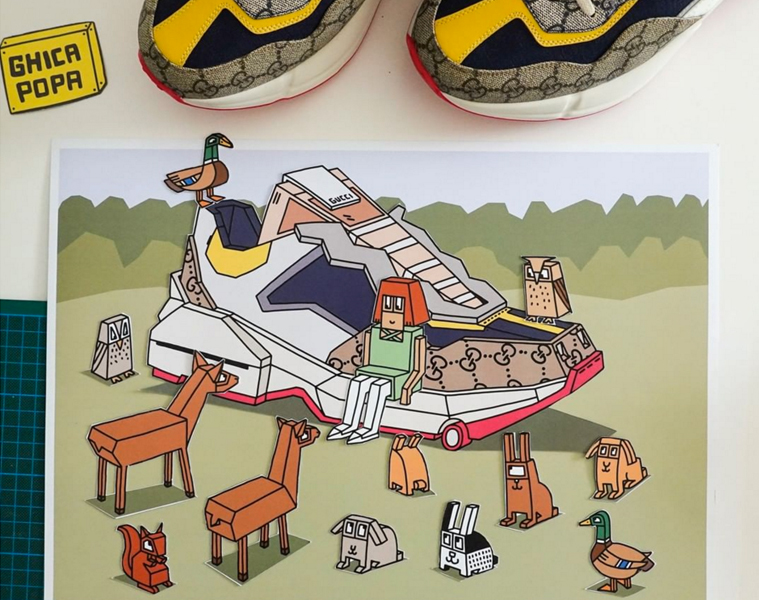 Dedicated to Gucci's eclectic sneaker collection, the fashion house recently announced the launch of the highly anticipated section of its app, the Gucci Sneaker Garage. The section brings together a mix of storytelling, gaming, and user-generated content.
It is also home to the first virtual sneaker ever imagined and designed by creative director Alessandro Michele: the Gucci Virtual 25.
View this post on Instagram
These hyper-real sneakers, whose design combines technical and more imaginative details, '80s-inspired and ultra-contemporary aesthetics, can only be purchased virtually for sneakerheads to try them on in augmented reality. These sneaks can be worn on the popular immersive platforms like Roblox and VRChat.
View this post on Instagram
The platform also gives gamers access to experimental tools within the distinctive world of Gucci sneakers by creating their own model by tweaking, hybridizing, and combining elements from the existing designs.
You can now have fun customizing colors, as well as the uppers, and soles of your favorite Gucci sneakers like the Tennis, Ultrapace, and Rhyton in the app.
Through this interactive and trailblazer entertainment experience, Gucci involves its enthusiasts in a new dimension with the products and codes of the fashion house, allowing users to bring their self-expression to post-physical and unexplored territories.
View this post on Instagram
Overall, the project keeps pushing one-step further the relationship between the world of fashion and that of gaming and digital environments, pioneered through Gucci Arcade—the ever-growing section of the Gucci app launched in July 2019.
Gucci is located at Shangri-La Plaza Mall, Mandaluyong City and Greenbelt 4, Makati City.