This Cosmetics Giant Reveals Bold Sustainability Targets for 2030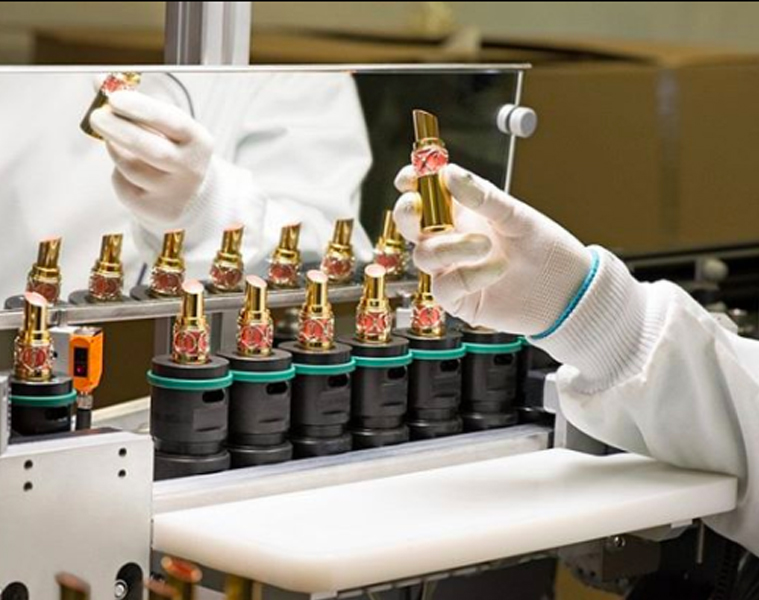 In the context of growing environmental and social challenges, L'Oréal is accelerating its transformation towards a model that respects the planetary situation, and reinforces its commitments to both sustainability and inclusion for 2030 with its new program, "L'Oréal For the Future".
During the digital launch that happened June 26 Manila time, the group talked about its targeted timeline for L'Oréal For the Future. By 2025, they said, all of L'Oréal's sites will have achieved carbon neutrality by improving energy efficiency and using 100% renewable energy. By 2030, 100% of the plastics used in L'Oréal's products' packaging will be either from recycled or bio-based sources, and by the same year, L'Oréal will reduce by 50% per finished product, compared to levels in 2016, its entire greenhouse gas emissions.
https://www.instagram.com/p/CCJALK7jOVW/
"L'Oréal's sustainable revolution is entering a new era. The challenges that the planet is facing are unprecedented, and it is essential to accelerate our efforts to preserve a safe operating space for humanity. We do so in our own business operations and in our contribution to the society at large. We know that the biggest challenges are to come, and L'Oréal will stay faithful to its ambition: operate within the limits of the planet", said Jean-Paul Agon, Chairman and CEO of L'Oréal.
https://www.instagram.com/p/B3Z82zLI66K/
The Group talked about how L'Oréal is transforming business with respect to the planetary situation, and aims to transition to a way of operating its entire business. L'Oréal has defined new quantifiable targets for 2030, to fight climate change as supported by the "Science Based Targets" initiative, but is also going one step further by addressing three major environmental issues: preservation of biodiversity, sustainable water management, and circular use of resources, continuing to reduce its direct environmental impact, and the impact of its entire activity, including those of its suppliers and consumers.
"Over the past decade, we have profoundly transformed our company, putting sustainability at the very core of our business model. With our new commitments, we are entering a new phase of acceleration: going beyond our direct environmental impact, helping consumers to make more sustainable choices, as well as generating positive social and environmental contribution. As an industry leader, we consider that it is our role to contribute to building an inclusive and sustainable society", said Alexandra Palt, L'Oréal Chief Corporate Responsibility Officer.
 The launch also included webinars where L'Oreal and international experts discussed the brand's steps towards a more sustainable future. One of the webinars talked about the L'Oréal Fund for Nature Regeneration, which will dedicate 50 million euros of impact investing to restore one million hectares of degraded ecosystems, capture a million tons of CO2, and create hundreds of job opportunities. Another webinar talked about the brand reducing its Greenhouse Gas Emissions using Science-based targets. The brand unveiled its radically new approach to reducing its carbon footprint with extremely bold targets for the next 10 years, and committed itself to taking the same approach for all environmental objectives.
https://www.instagram.com/p/B6bCpb4nETX/
Proud to introduce a first in the industry, L'Oréal devised an Environmental and Social Labelling scheme, from which consumers can get more comprehensive information about the products so they can be more informed and make more sustainable choices. One of five webinars tackled their new products innovation approach, which is based on Green Sciences, and how the Planetary Boundaries framework ensures that all of their products will be better for the planet. Lastly, a webinar was devoted to L'Oréal's bold ambition to significantly reduce plastics and packaging footprint with the use of innovative and optimized solutions for refillable, recycled and recyclable products.
https://www.instagram.com/p/CAQGl5IDFBh/
L'Oréal is supporting urgent social and environmental needs through an unprecedented plan launched May this year to allocate €150 million to address such matters. L'Oréal is devoting €100 million into impact investing in order to act upon key environmental challenges. €50 million will be used to finance restoration projects for damaged natural marine and forest ecosystems through the L'Oréal Fund for Nature Regeneration, and another €50 million will be directed to financing projects linked to the circular economy. L'Oréal is also creating a €50 million charitable endowment fund to support women in vulnerable situations.
To learn more about L'Oréal's sustainability commitments, you can click on this link