No longer "Just A Stranger," Marco Gumabao reveals whether or not he's open to a May-December romance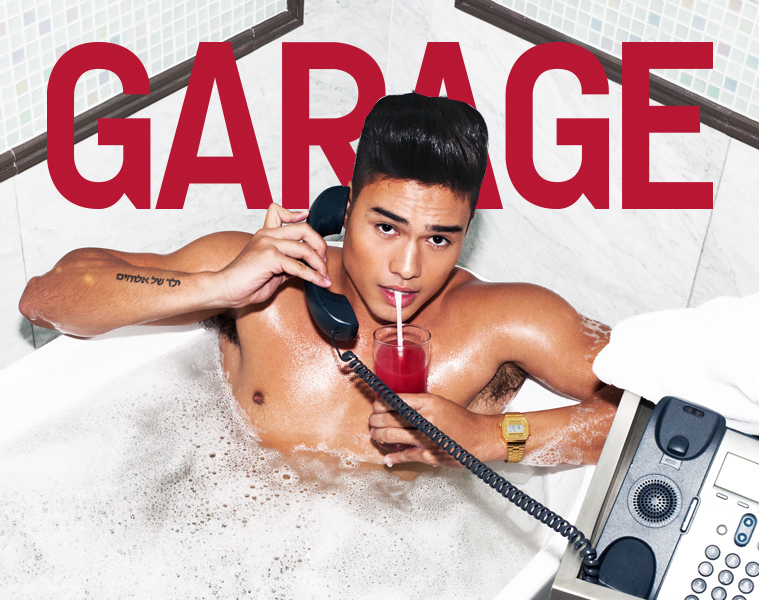 He starred in one of our most talked-about covers last year. Model, entrepreneur, and now leading man Marco Gumabao's star is shining brighter these days, as on top of his brand endorsements and acting gigs on TV, his latest film is already making a buzz. Directed by Jason Paul Laxamana, Just A Stranger follows the story of an older married woman having an affair with a younger man who is already in a relationship. Gumabao plays the younger guy to Anne Curtis' older woman, and the movie trailer has people intrigued and talking with all the lip-locking, butt-grabbing, and skin-baring:
Garage caught up with Gumabao as he prepares for the film's release, and the potential of Just A Stranger turning him into a certified leading man.
What attracted you to the role that you play in "Just A Stranger"? How did you get cast in it?
The role of Jericho brought me back to my teenager years. We have a few similarities, which made it easy for me to say yes to the project. Plus, the script is well-written too. I auditioned for this film. Lucky for me, direk (and screenplay writer) JP and Anne chose me for the role.
What do you personally think about May-December relationships? 
I personally don't have anything against them. We shouldn't let age stop us from loving someone older or younger than us. If you love someone, go for it, regardless of your age gap.
Did the movie make you realize anything about significant age gaps between two people in a relationship?
I realized that love doesn't choose age, that the heart doesn't choose a certain age when it comes to love.
What would be the age limit you'd prefer, should you date a much older woman?
I wouldn't mind dating someone five to 10 years (maximum) older than I am.
The movie already has people talking, just with the trailer alone. How ready are you for the leading man status that Just A Stranger could open for you, with the audience possibly having a sense of "ownership" over you?
I am more than ready to take on the leading man status. This is what I've been working hard for all these years. I'm ready to give my best and show my best to the viewers. I also believe that God wouldn't put me here if I couldn't handle it. I draw my strength and motivation from Him daily. With His help, anything is possible.
Which leading men figures have you admired, both locally and internationally?
Locally, I admire the careers of John Lloyd Cruz, Piolo Pascual, and Jericho Rosales because of their longevity and how nice they are to their workmates. Internationally, I admire Brad Pitt, Leonardo DiCaprio, Al Pacino, and Robert de Niro.
What do you bring to the table that can set you apart from other young actors who are also aspiring to become leading men figures?
Just like what I said, I draw my strength from God. I believe that showing people how God works in my life can be a big edge, especially here in Philippine showbiz. I want to show people that I am here, not because of my own talent, but because it is He who gives me courage and strength to do every role correctly. Prayer is the key to success. Stop relying on human capabilities because they have limits.
Just A Stranger premieres in local cinemas on August 21.
Photographer: Lope Navo