Dress like a free spirit from the '60s with this new denim collection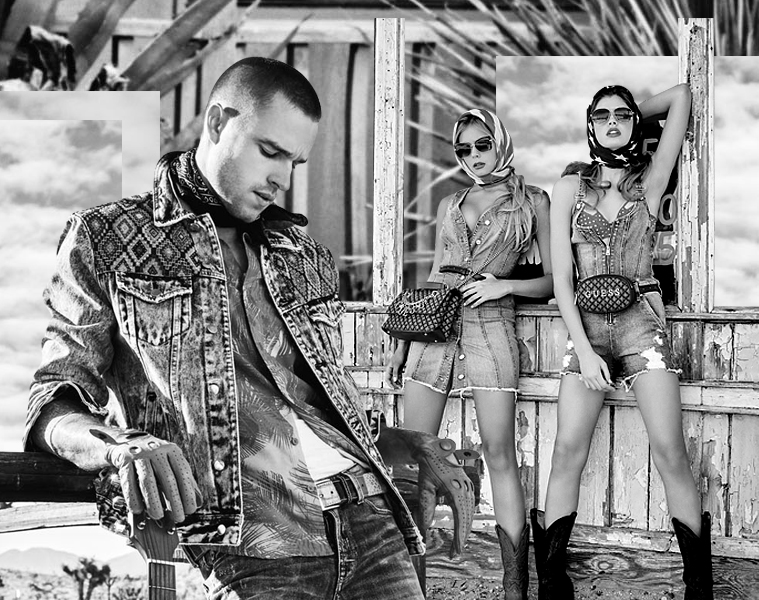 Guess's 2019 denim collection revives a classic denim silhouette that Gen Z kids (24-year-olds and under) have probably never worn in their lifetime yet.
The bell-bottom goes extra under its Guess revival, coming with frayed edges, bohemian fringes, and a high-waist cut. They are paired with pieces that evoke nostalgia for the '60s, such as denim jackets and tees featuring colorblock-stripes and the Roman numeral print for 1981, the year when Guess was founded.
With the women's line, Brigitte Bardot was the obvious peg, given the semi-square-necked blouses with puff sleeves that look straight out of the '60s. Off-shoulder and cropped peasant tops also reference the same bohemian bombshell babe
Guess unveiled its latest collection last July 25 with its Guess Denim Night, held at Almacen in Poblacion. Guess Girls like Bea Marin, Garage Young Talent Kush Obusan, Patricia Henson, and Aubrey Miles, and Guess Guys Troy Montero, Brent Manalo, Kerwin King, and Alex Diaz came wearing pieces from the brand's newest selection.